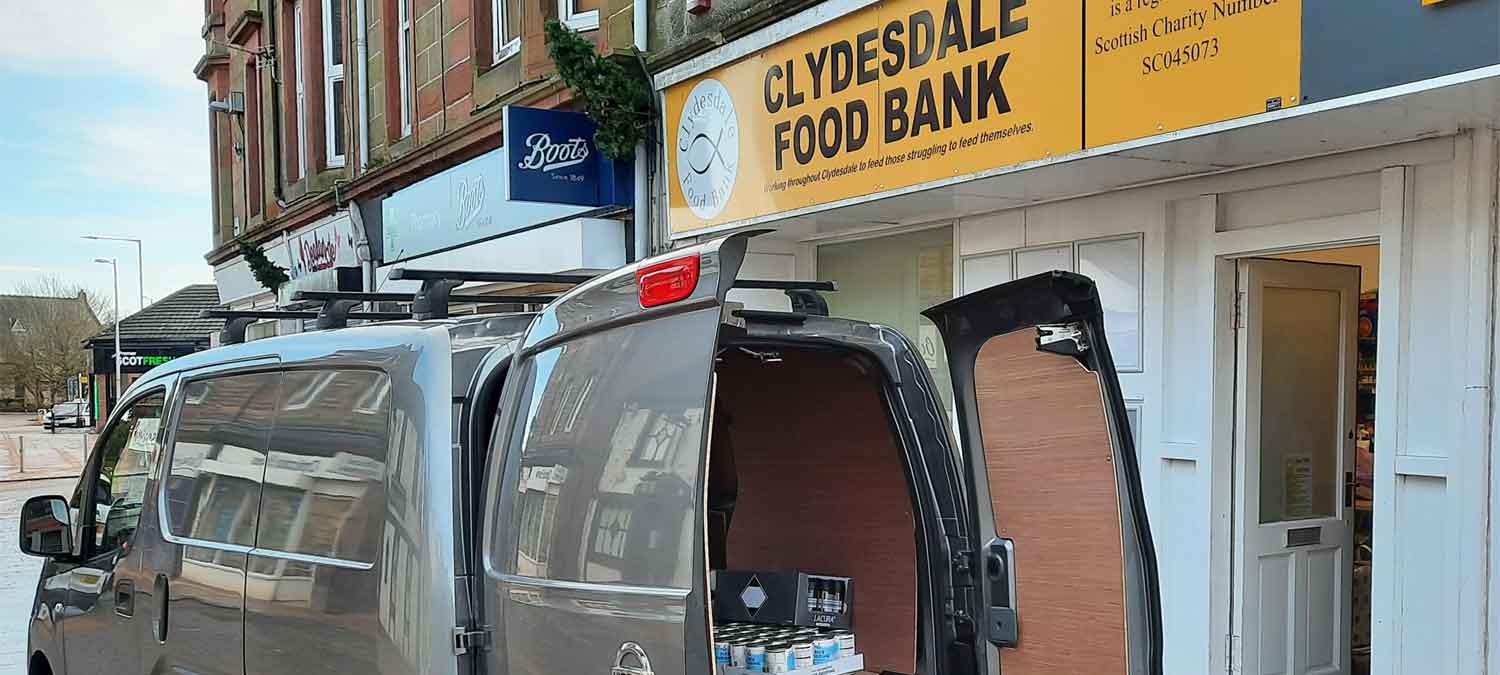 Deadline approaches for funding in South Lanarkshire
Date published: 27/09/21
Related fund:
The Falck Auchrobert Community Fund is inviting applications to support projects benefitting the residents of Blackwood and Kirkmuirhill, and Boghead by Monday, 4 October. Community organisations that are based or working in the area can apply. 
Recent awards have included £5,000 to Clydesdale Food Bank towards purchasing a new van to use for food deliveries. Demand for the food bank had doubled as the impact of the pandemic took hold. At the same time, volunteers were less able to contribute, leading to increased pressure on staff.
Mark Robertson of Clydesdale Food Bank said
"The van has made a massive difference. Some of this work would not be possible without it. It has reduced our costs and improved the efficiency of deliveries."
Other awards have been made to Street Connect to support people living in Blackwood/Kirkmuirhill and the surrounding areas affected by addiction, homelessness, and poor mental health. The 1st Blackwood Guides have also received a grant to provide an adventure day out for 36 Rainbows, Brownies & Guides at Wiston Lodge.
For full details and instructions on to apply, go to the Fund page.