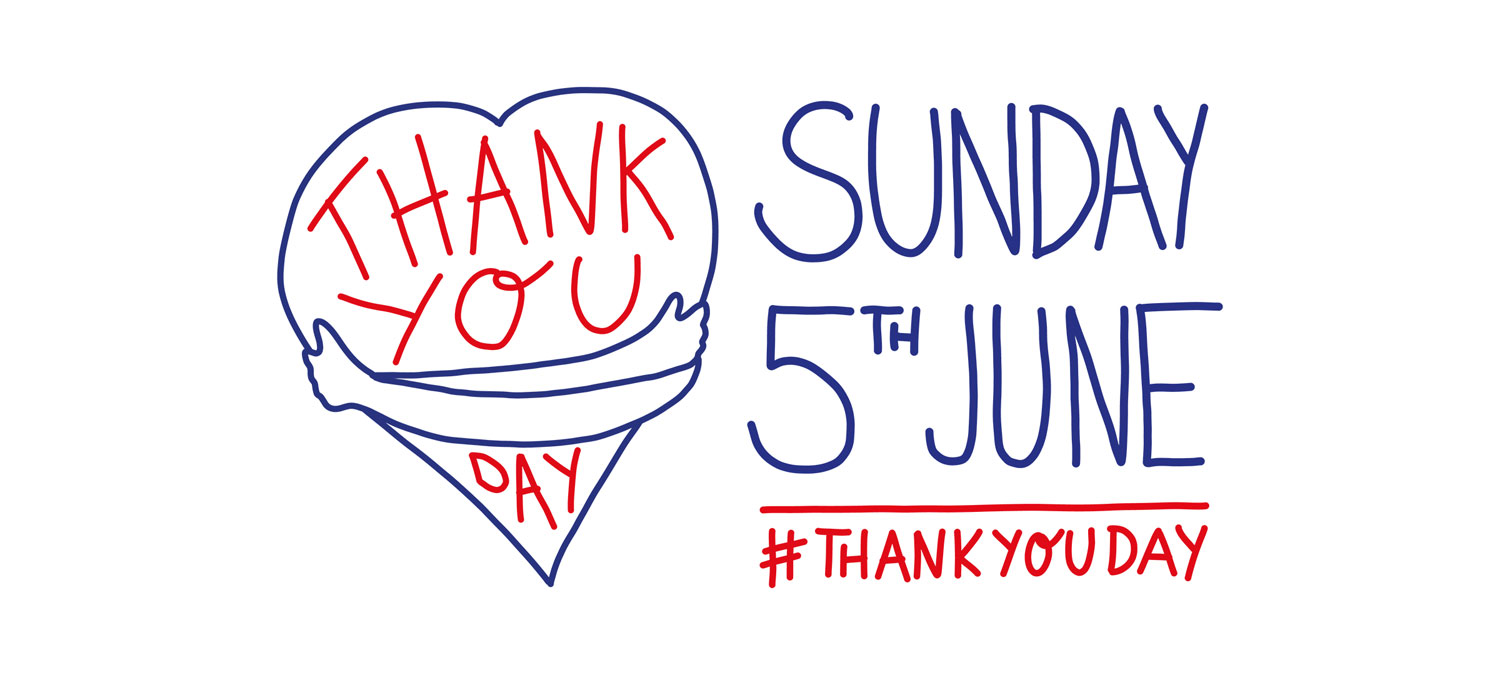 Get involved in Thank You Day 2022
Foundation Scotland is inviting groups to get involved in #ThankYouDay 2022 and collectively illustrate our gratitude as part of the national celebration.
All over the country, communities are preparing to celebrate Thank You Day on 5th June. Gathering friends, families and neighbours to mark The Queen's Jubilee whilst saying a great big thank you to each other as well.
We'd like to share our gratitude too. Can you help? We're looking for communities, groups and projects to help us celebrate by submitting artwork with 'Thank You' as the theme. Your artwork will be used to create a virtual gallery, and some may even be printed as special thank you cards for our incredible donors.
All you need to do is send us a high-quality image of your Thank You creation, ideally in JPEG or PNG format. Just include the words thank you and, if possible, the name of your organisation in the design. It could be a painting, a photograph, mixed media or even knitting! However you wish to share your thanks, we'll share it with all of the donors who enable us to support you.
Are you in? Simply send all images of your creation to dani@foundationscotland.org.uk no later than 21st May for inclusion in the virtual gallery. Images sent before 30th April will also be considered for printed thank you cards. The virtual 'thank you gallery' will be shared with everyone via email, our website, and social media around 5th June. Your images may also appear on our social media in the lead up to Thank You Day to help inspire others to join the fun.
We are all very excited about this project and look forward to sharing the final results with you.