Clubs in Crisis Fund
| | |
| --- | --- |
| Grant size | Up to £2,021 |
| Area | All of Scotland |
| Key dates | |
| Round 3 Opens: | 15/09/21 |
| Round 3 Deadline (5pm): | 25th October 2021 |
| Decisions: | December 2021 |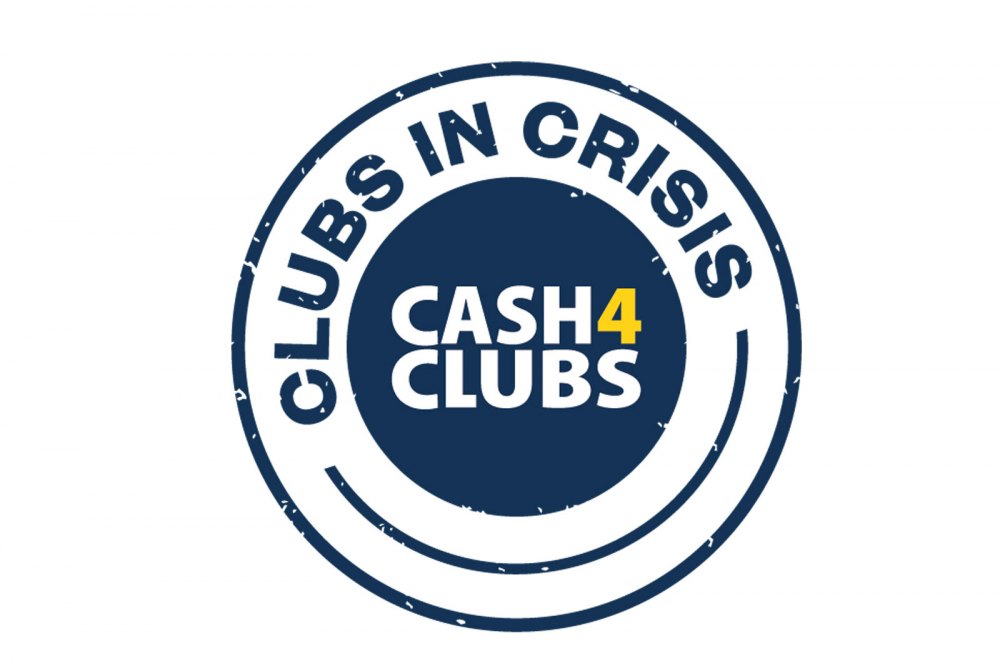 About this fund
The Clubs in Crisis Fund from Made by Sport supports sports clubs and organisations delivering sport for development that have been negatively affected by the Covid-19 pandemic. This is a national fund being delivered locally by community foundations across the UK. Foundation Scotland is distributing all funding across Scotland.
There have been some changes and clarifications since the first and second round, based on feedback from applicants across the UK. The application form has been shortened, and the original restrictions on income have been adapted, so please make sure you have read all the information fully.
Round 1 of funding closed in June, and all outcomes have been sent to groups. Round 2 of funding closed in August, and groups should be receiving outcomes before the end of September. This is Round 3. This round closes on Monday 25th October, with decisions being sent to groups in early December 2021.
Groups who received awards in Round 1 can also re-apply in Round 3 for an additional grant of up to £2021.
Purpose of this fund
Sport is a vital tool to help young people develop and is a great way to help them face social issues such as mental health, crime, and employability. Now that sports are returning, there has never been a better time to support the grassroots sports clubs and organisations helping young people to thrive.
The fund aims to support sports clubs and youth organisations that deliver sport for development to recover from the pandemic's impact, and continue their work to achieve social outcomes through sport. Specifically, the fund is looking to support clubs and organisations that intentionally deliver wider social outcomes through sport. These outcomes must fall into one or more of the following categories:
Developing Life Skills
Improving Mental Health
Reducing Crime and Anti-Social Behaviour
Developing Employability Skills
Building Stronger Communities
Funding is unrestricted but should clearly meet the criteria of delivering sport for development for young people.
Some examples of things the fund could support are:
costs for equipment, staff, or kit to re-start sport for development projects safely
to create new sport for development projects within an organisation tackling emerging local issues
costs for coaching or training to support young people to develop qualifications in sport and give them broader development opportunities
costs for core delivery of services which focus on sport for development
costs related to enhancing or improving existing work.
This list is not exhaustive, so please call us to discuss your ideas
Additional criteria
The fund can only support applications that meet all the following criteria, alongside Foundation Scotland standard eligibility criteria:
Clubs and organisations who can show how the Covid-19 pandemic has impacted their work. The fund is aimed at helping groups recover, and so applicants will be asked to explain how the pandemic has impacted them.
Clubs and organisations who can demonstrate they are delivering sport for development work, as outlined above. The fund cannot support sports clubs and organisations whose only focus is widening participation, so applicants will be asked to explain how their work achieves wider social outcomes by providing a case study.
Clubs and organisations that primarily work with young people aged 5-25. Applicants with over 90% of their total members aged 5-25, or who support a wider age range but over 90% of the direct beneficiaries of their specific project are aged 5-25, are eligible.
Smaller clubs and organisations with an income of under £75,000 a year will be prioritised, but larger groups are now also eligible to apply. Groups with income over this amount will be considered if they are a strong fit and if funding is available after priority groups are funded. Your income should be according to your latest annual accounts.
Whilst not a requirement, the programme would especially like to see grants used as leverage for match funding or used to secure the club or organisation's long-term sustainability. We will ask about this in your final reporting if you are successful.
All funding for Round 3 must be spent by successful applicants by March 2022.
Previous applicants may reapply if they were awarded their last grant from this programme before 30th August 2021 (Round 1). New applicants will take priority should the demand exceed the funding available. Please get in touch if you have any questions about your eligibility for the fund.
Who can apply?
Applicants must meet Foundation Scotland's common eligibility criteria. In addition, applicants must meet the priorities outlined in the purpose of this fund above.
What can't be funded?
Please read Foundation Scotland's guidance on what we cannot fund.
The fund cannot support sports clubs and organisations whose only focus is widening participation and creating opportunities to take part. Projects must actively seek to achieve one or more of the additional social outcomes outlined above and not simply deliver sport without focusing on wider social impact.
How are decisions made?
Final decisions will be made by a panel following the assessment period. Visit our How funding decisions are made page for more information.
Please note, this fund offers discretion to the panel to make a small number of larger awards should the panel feel an application is an exceptionally good fit with the programme.
Note to applicants: Made By Sport is offering the opportunity thanks to support from the Cash4Clubs scheme. The Cash4Clubs scheme is funded by Flutter Entertainment Ltd. The donation being made by Flutter is the amount it benefitted from as a result of business rates relief, which was put in place from March 2020 to March 2021 for its shops in England. All applicants should consider this before applying for funding.
How to apply
To make an application, please follow the link below. Applications for Round 3 are due to close at 5pm on 25th October 2021.
Contact information
Contact name
Laura Berrisford