Wild Salmonid Support Fund
| | |
| --- | --- |
| Grant size | Up to £25,000 |
| Area | All of Scotland |
| Key dates | |
| Opens:: | The next round of funding will open in 2022 |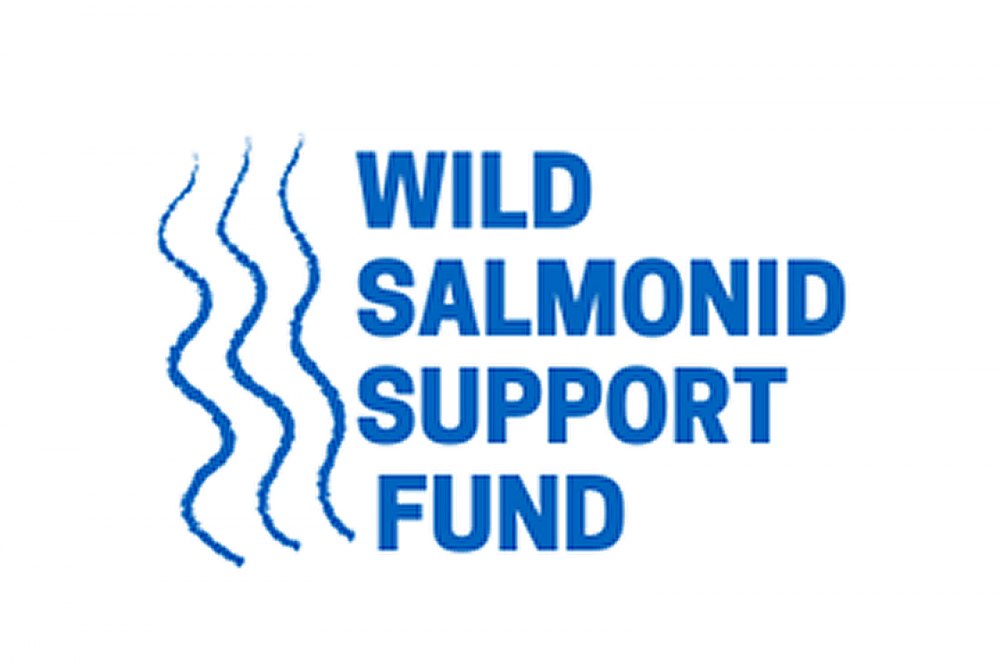 About this fund
In partnership with Fisheries Management Scotland, the Wild Salmonid Support Fund has been established to prioritise the investments of the salmon farming sector in Scotland aimed at tackling the decline of wild salmon and sea trout in Scottish rivers. Both sectors have been delivering this work as part of each sector's interests to support and conserve the habitats of wild salmonids in Scotland.
The fund is a 5-year programme that will see £1.5 million invested by Salmon Scotland to support the status of wild salmon and sea trout stocks in Scottish rivers and enhance wild fisheries.
Fisheries Management Scotland and Salmon Scotland recognise and share the concerns over the overall declining status of wild salmonids in Scottish rivers. Scotland has a rich history of salmon resources, and this heritage is reliant on ensuring a long-term future for wild salmonid stocks. The Scottish salmon farming sector enjoys its strong reputation and success partly due to this wild salmonid heritage. Both parties wish to ensure that the shared connected waters where the salmon farming sector operates are as good an environment for wild salmonids as they should be.
This partnership approach builds on previous work undertaken by Salmon Scotland and Fisheries Management Scotland as active participants in the Scottish Government Salmon Interactions Working Group. In May 2020, joint proposals for changes to the regulatory system associated with the pressures on wild salmon from salmon farming were reported to the Scottish Government.
This fund is committed to developing a productive working relationship between sectors. This partnership will deliver improved habitats for wild salmonids by establishing this fund and, by our collective actions, demonstrate a commitment to the wellbeing of the shared spaces.
The working arrangement Salmon Scotland and Fisheries Management Scotland are entering into will respect the independence of both parties in respect to policy, statutory planning processes and future operational matters not associated with the fund.
Grants between £10,000 and £25,000 will be available in year one. Individual projects can be funded for up to 18 months through this programme.
Purpose of this fund
The fund will invest in projects which benefit wild salmon and sea trout stocks in Scottish rivers and enhance wild fisheries in the shared connected waters where the salmon farming sector operates.
Projects of the following (practical) nature are priorities for this programme:
Practical projects which meet the objective of enhancing wild fisheries habitats.
Innovative projects that allow aquaculture technology and wild fish sector expertise to be deployed for wild salmonid development.
Quantifying hazards and securing the ability to measure potential impacts better.
Applications are open to all organisations with an interest in benefiting wild salmon and sea trout stocks. However, applications are especially encouraged from organisations that can demonstrate a proven track record of successfully developing, coordinating and delivering projects.
The fund will support the delivery of capital and feasibility work linked to successful projects.
All projects will be expected to demonstrate a strong focus on evaluation to support the lessons learned process and, where appropriate, identifying and promoting best practice.
Additional criteria
The programme is open to applications covering rivers in the space shared between the salmon farming sector and wild fisheries.
Priority will be given to applications covering rivers in the space shared between the salmon farming sector and wild fisheries. However, the programme is open to applications from across Scotland.
Who can apply?
We welcome applications from the following:
Bodies that are members of Fisheries Management Scotland
Constituted voluntary or community groups
Registered charities
Scottish Charitable Incorporated Organisations (SCIO)
Social Enterprises
Community Interest Companies (CIC)
Not-for-profit organisations
What you can apply for
Volunteer expenses
Miscellaneous start-up costs
Capital costs of restoration efforts
Small items of equipment where these are needed to deliver enhancements or restoration
Development costs for technologies or equipment
Moderate short-term staff costs to leverage additional funding will be considered.
Restocking programmes and activities which are consistent with any current Marine Scotland stocking policy.
What can't be funded?
Salary costs for the purposes of funding new or existing permanent members of staff, although applications can include a proportionate contribution for existing staff time, if that is specifically required for, and applied to, the project being applied for.
Applications from individuals
Projects that are purely academic
Activities out with Scotland
Political parties
Activities that seek to replace statutory sources of funding
Pre-existing costs that your organisation incurs as a result of your day to day activities
Activities contrary to the interests of SSPO or any companies in its group;
Activities that are likely to bring Foundation Scotland, SSPO or any companies in its group into disrepute.
Anti-fish farming activities
How are decisions made?
To support Foundation Scotland in shortlisting projects for funding awards, an independent peer review advisory panel (max 5 persons) has been established in partnership with the Scottish Government and Academia. The panel has been approved jointly by Salmon Scotland and Fisheries Management Scotland.
Foundation Scotland will establish an Awards Panel with equal representation from Salmon Scotland and Fisheries Management Scotland. An independent chair, appointed by Foundation Scotland, will support decision making. Each party will propose representatives to the Awards Panel. The decisions of the Awards Panel will be reached by consensus. All decisions will be ratified by Foundation Scotland Trustees and are final.
Frequently asked questions
How to apply
The next round of applications will open in 2022. Please keep an eye on this funding page for future updates.
If you have any queries regarding this fund, please contact the Programmes Advisor (details below).
Contact information
Contact name
Mercedes Green, Programmes Advisor