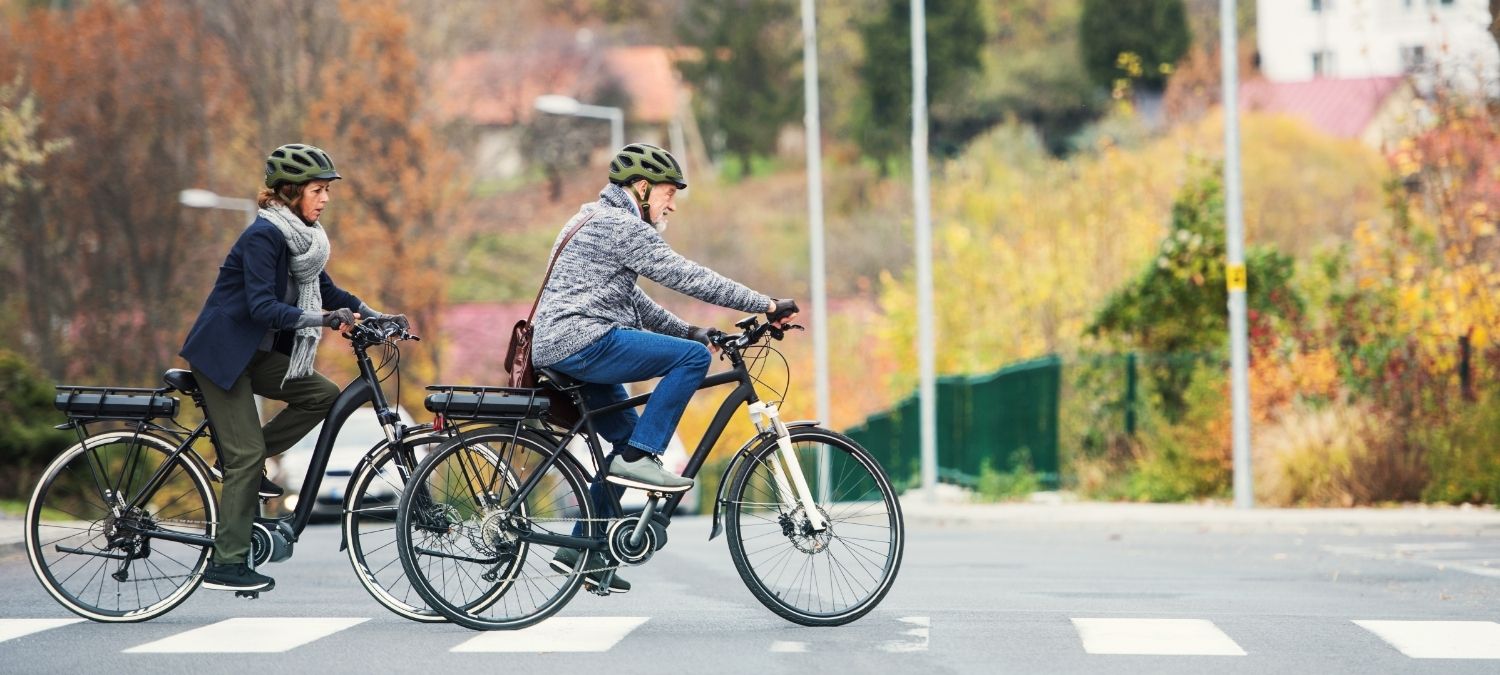 Green light for green transport
Date published: 22/04/21
Related fund:
A timely grant from EDF Longpark Wind Farm Community Fund has released the brakes on an exciting new eBikes scheme in the Scottish Borders. By enabling local residents to try out electric bikes for several weeks at a time, Stow Community Trust hopes people will feel increasingly confident to swap the car for a bike for everyday journeys.
A grant of £4,040 will help cover the costs of robust electric bikes, locks, lights and insurance, enabling the project to go ahead. Bikes will be located in Fountainhall village and as part of a cycling hub at the newly developed Stow Station House. The Station House and the eBikes are very much community-driven projects, led by volunteers following extensive local consultation.
The Community Trust has been in close contact with similar groups trialling eBikes schemes in places like Arran, the Trossachs, Falkirk and Ettrick Valley. They have discovered that month-long loans (at no or low cost) are the best way for people to try out eBikes for everyday journeys and identify which electric bike models will work best in the area.

"Stow Community Trust is delighted with the support that we have received from EDF and the Longpark Community Fund for this project. These eBikes will be prioritised for people who want to use them to ditch the car and use them for things like commuting to the railway station, getting to work or going shopping. We'll be prioritising them for people who are coping with health challenges and working their way back to fitness. And we'll also make them available for short trials and day trips for people who just want to try them out. This scheme will really help realise the vision of making Stow and our wider community a great place to live and visit."

Eibhlin McHugh, Stow Community Trust

From late May, the e-Bikes will also be available for day rental, giving everyone a chance to try them out and explore the magnificent villages, valleys and heritage in and around Stow. There will be a separate Stow Cycle Hub Facebook and website where people will be able to make bookings and get the latest information about guided cycle trips, bike maintenance and proficiency classes. Building on increased interest in cycling across Scotland, volunteers have also mapped out a host of local cycling routes for residents and visitors alike.

"It's excellent to see the Fund supporting a great community initiative focusing on the green agenda at a local level in Stow. Residents now have the opportunity to try something new and move towards active travel while exploring their local area."

Piero Maggio, Director of Asset Operations