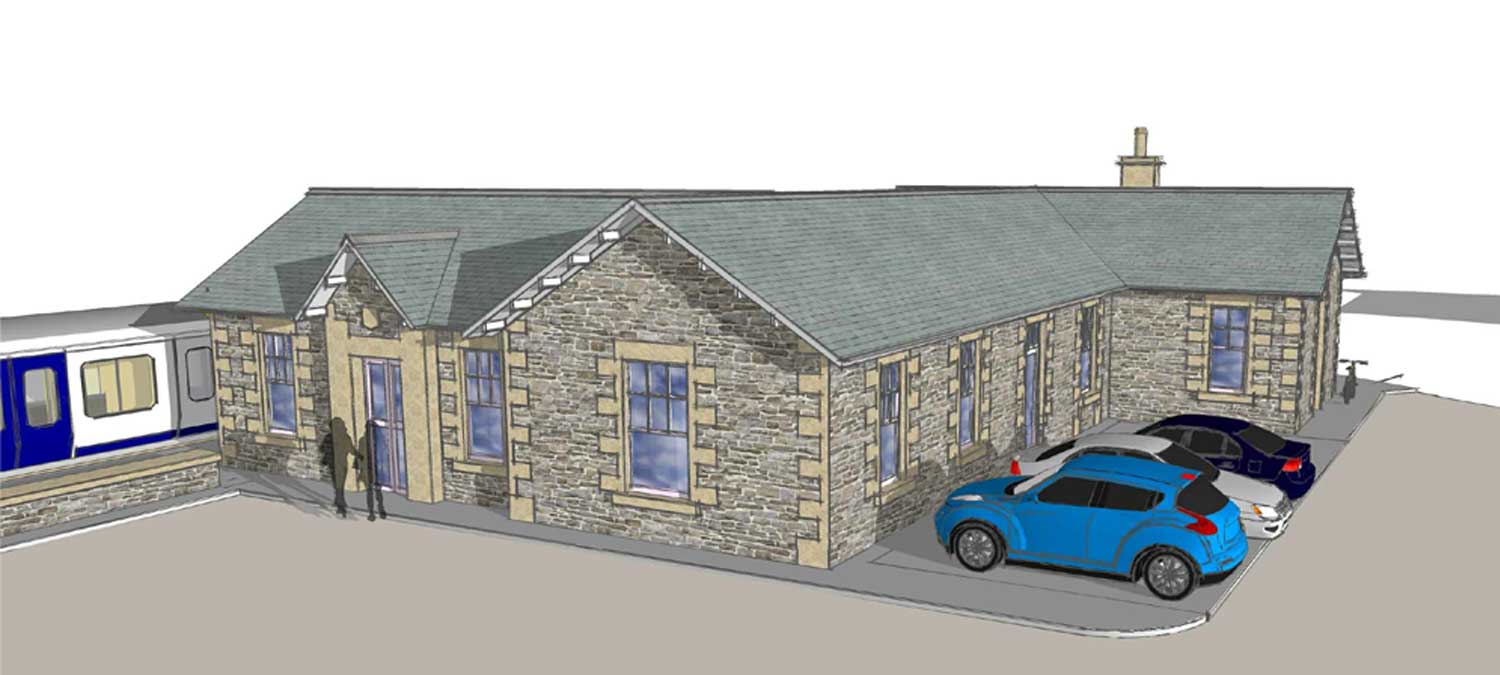 Sneak preview of Stow Station House development
Date published: 01/06/21
Related fund:
Stow Community Trust's efforts to re-open the Stow Station House alongside the re-instated Borders Railway are nearly there.
The redevelopment was kick-started by a £30,000 grant from the EDF Longpark Wind Farm Community Fund for feasibility studies. With a further £9,000 promised for new furniture in the community meeting room, this project promises to be a landmark achievement in the village.
The progress of the redevelopment has all been caught on camera and produced as a short film, including the history of the building. You can watch the progress in this new video here; it really brings the whole project to life. Local residents won't have too long to wait for the grand opening either; Covid permitting, the Station House is expected to open later in 2021.
Stow Community Trust began consulting local people, preparing plans and talking to stakeholders back in 2013. The community consultation revealed strong support for the building to be developed into a suitable space for a quality bar/bistro, community meeting space and a cycle business. These would enable a range of community and social activities to take place and also enhance facilities for travellers and visitors using the station. The new facility will be central to community life whilst acting as a gateway to the beautiful surrounding area, promoting tourism and the great outdoors.
We can't wait to see it when it's finished! Congratulations to all the volunteers whose commitment is transforming this dilapidated building into a wonderful facility benefiting the whole community for many years to come.