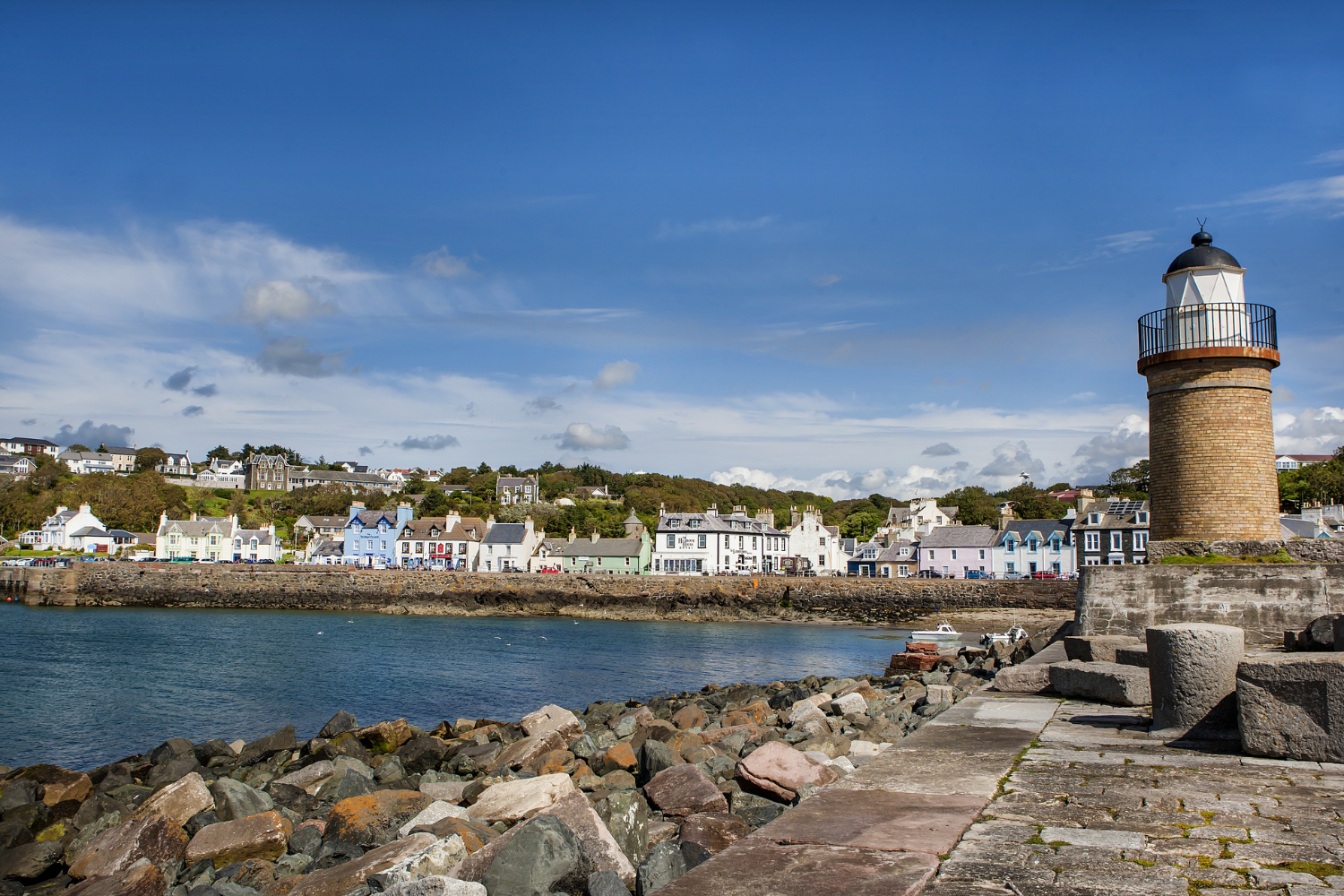 The Coram Fund
Category: Personal Giving
The Coram Fund's founder, Richard Forrest, is of Scottish family but spent much of his career in London working in the insurance sector.
Following the death of his wife, Richard moved back to Scotland where he began drafting a new Will with his solicitors, Shepherd & Wedderburn. With a firm belief that good quality housing is key to a productive and happy life and should be available to everyone, he expressed his interest in channelling some of his funds towards housing.
Richard was also very interested in supporting rural and urban regeneration, and in particular housing and projects with an element of community ownership.
"Housing is such a basic requirement for a productive and happy life, and the quality of housing offered to people who can't afford to buy houses has been going downhill. I have always felt that it's such an important failure in the modern state. The Help to Buy scheme, where they were using taxpayers' money to help first-time buyers purchase £600,000 homes in London – I just thought it was such an egregious inequality, an unfair use of public funds."
It was at this point that Richard's solicitors introduced him to Foundation Scotland to discuss how we could support him with his charitable giving. That was back in the winter of 2016 and in January 2017 the Coram Fund was established.
Richard and working with Foundation Scotland
Richard chose to open a Foundation Advised Fund. Now, in this way, he is given a carefully filtered selection of charities for consideration, and when he has decided which ones he is interested in giving to, Foundation Scotland does a due diligence of accounts, directors and officers, compliance etc, and then, subject to that, we make a recommendation.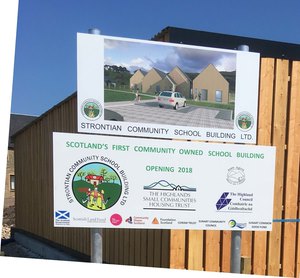 Richard also chose to invest his donation which ensures the Coram Fund will be a source of long-term funding for the charitable organisations that matter to him. Since Richard opened his fund, it has given a range of different-sized grants to a variety of charitable organisations.
One of these grants was to support the Strontian School Building project, which is now the first community-owned school in Scotland, located in the Western Highlands.
Strontian is a small village in the Western Highlands with a primary school for 40 children. The school building had fallen into disrepair, and because of its existing commitment under a ten-year PFI scheme for the region's secondary school, the Local Authority was only able to offer Portakabins as an alternative for primary pupils. The local community felt this wasn't a good fix for the pupils at the school and decided to start a community interest company. Richard was enthused by the project and the local community input:
"The beauty of it, apart from fulfilling an immediate need, is that after the ten years, the Local Authority has promised to build its own primary school, and at that point this community school can be converted very easily and at minimal cost into affordable housing. It was the dream application for Coram."
After the school opened Richard was delighted that, via Foundation Scotland, he was able to visit and meet the children, the school staff, and members of the local community, who are now enjoying the benefits of the new building and its surrounding play areas.
The Coram Fund has given a mix of both small and large grants, in accordance with the nature of each individual application. At meetings with representatives of local communities, Richard has been "struck by how even a small sum of money can make a huge difference, either because the deficit is a relatively small one, or because for instance local volunteers are giving their time for free. Sometimes that's a big imposition, and they may not be particularly well-off themselves, so to have a salary for doing what they do is a real boost."
One particular inspiration for Richard when deciding how to channel grants was an article he read in The Guardian newspaper about Portpatrick, a coastal village where a deteriorating economy was especially evident from the state of its harbour, which had fallen into serious disrepair after many years' neglect. The article described how residents raised money to buy the harbour and set about restoring it.
"Villagers knew that to get visiting sailors back, they needed to improve the harbour with modern moorings and improved toilet facilities while keeping its charm, or risk losing more precious tourist revenue to competing harbours up and down the coast."
The community initiative in Portpatrick has now grown over time since the harbour scheme, to include a project for a community centre.
After reading the article, Richard decided that even with his modest means, there was something he could do. He said,
"I'm sure a lot of people are put off philanthropy because they think it's complicated – which it isn't – or they may think 'I've got only so much money and I want to leave it to my children', but you don't need to be talking large numbers to make it worthwhile. Edinburgh is stuffed with people in that situation, and I just wish philanthropy had a higher profile. The setting up of the Fund wasn't complicated, and if you're working with Foundation Scotland, they can help you."
Other projects that have received support from the Coram Fund include the provision of free internet facilities for people at Parkhead Housing Association in the East End of Glasgow; funding towards a Project Officer for an affordable community housing development in the village of Braemar; and, most recently, development of affordable housing at a disused school building in Borrodale on Skye.
---