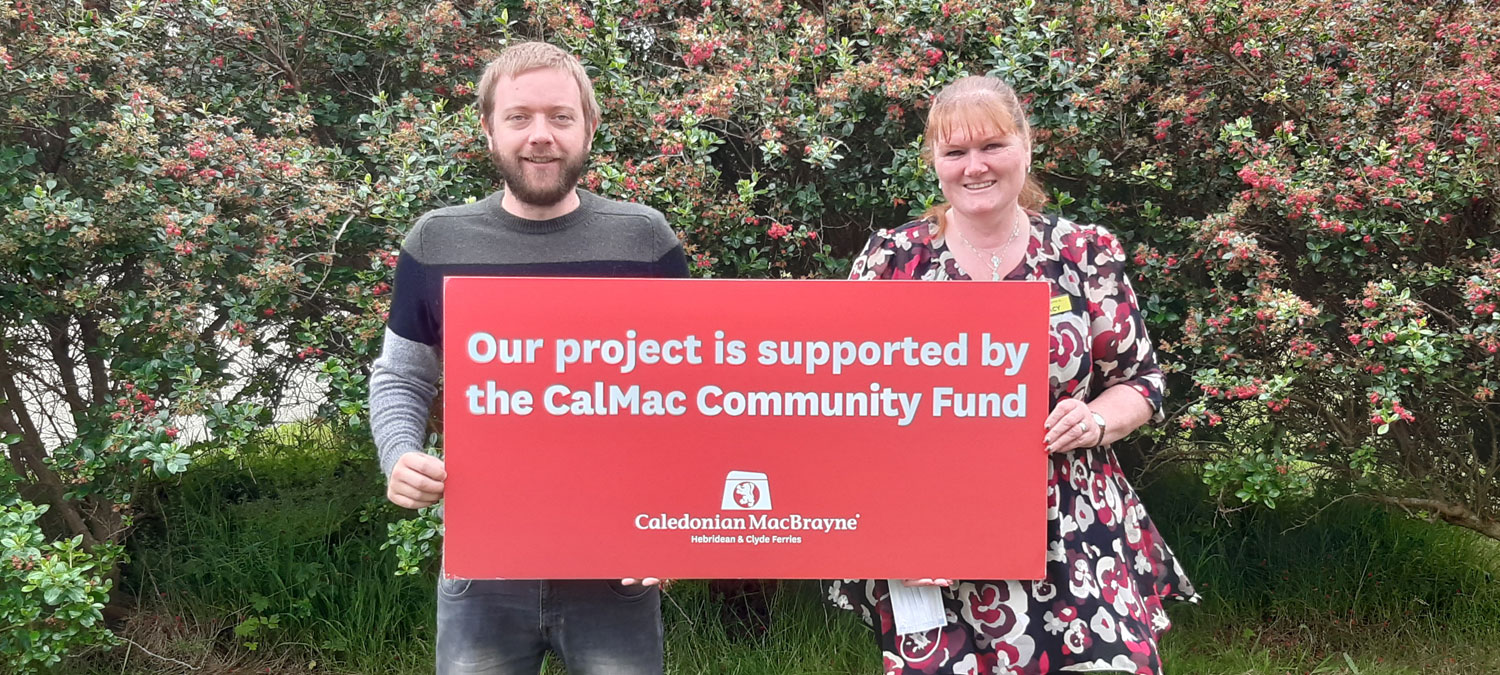 Introducing the CalMac Community Fund
Date published: 09/08/21
Related fund:
After two rounds of funding in 2019 and 2020, we're delighted to be working with Caledonian MacBrayne to manage their popular CalMac Community Fund in 2021.
The fund helps to support vital community services along the west coast of Scotland to restart or continue. Specifically, services and activities addressing or reducing social isolation, including encouraging re-engagement with community activity following the pandemic. And services and activities supporting better mental health and improved well-being.
Organisations located within Lewis, Harris and Ullapool, Uist and Barra, Skye, Raasay, the Small Isles and Mallaig, Oban and the Inner Hebrides, Firth of Clyde and the Southern Hebrides are invited to apply when the fund officially opens on Monday 16th August. Eligible organisations can apply for an award between £500 and £2,000.
Gordon McKillop, Corporate Social Responsibility Manager for CalMac Ferries, comments:
"The CalMac Community Fund was created to make a difference to those most in need across our West Coast communities. It is also a fantastic way for us to connect with our communities. The last 18 months has placed a huge strain on people's lives and grass roots community groups have stepped up magnificently to help those affected. We would love to hear from these groups and would encourage those eligible to apply for an award."
In 2019 the CalMac Community Fund supported 76 groups benefitting the lives of children and young people, and last year supported 60 groups tackling social isolation, mental health, loneliness and or poverty. Recent research has forecasted that for every pound spent by CalMac, communities across the network benefit from a social return of £5.14. Previous awards included:
Western Isles: The Leanne Fund, which supports people affected by Cystic Fibrosis in the Western Isles, received an award for its work to provide counselling and mindfulness coaching to those who have been struggling with isolation. Barra Youth Club received an award for an outdoor activities programme to reduce social isolation among young people.
Ross-shire: The Coigach Community Development Company received an award in support of their Friday Friendly at the Coigach pop up café project, which aims to reduce social isolation among older members of their community.
Skye: Counselling Care Skye and Lochalsh received an award to tackle mental health and purchase play therapy boxes for school pupils. Broadford Youth Club received an award in 2019.
Mallaig/Lochaber: In 2019, Mallaig Parent Council and Mallaig Football Club received awards to benefit the lives of children and young people.
Oban Lorn & the Isles: Home Start Lorn received an award for counselling for new parents experiencing mental health issues and Cὺram Thiriodh for a regular lunch club and social activities to tackle social isolation. Oban Otters Swimming Club received an award in 2019.
Kintyre: Kintyre Alcohol and Drug Advisory Service received an award supporting their Peer Educator Project tackling mental health.
Islay: The Islay Link Club received an award supporting their Creative Recovery project to tackle mental health. The Jura Care Centre Group received an award to tackle social isolation via their Jura Seniors Wellness project.
Arran: Brodick Early Years received an award to develop an outdoor space and improve the mental health of their young service users.
Bute/Dunoon: Achievement Bute received an award for the Youth Extra project which tackles mental health among young people living in Bute, and Cowal. Elderly Befrienders received an award to develop their volunteer programme and reduce social isolation in Cowal.
Inverclyde: Morton in the Community received an award to develop their Friday Food and Football Youth Club to tackle mental health.
For more information on the fund, visit The CalMac Community Fund. Applications can be submitted online from 16th August, the deadline is 30th September.