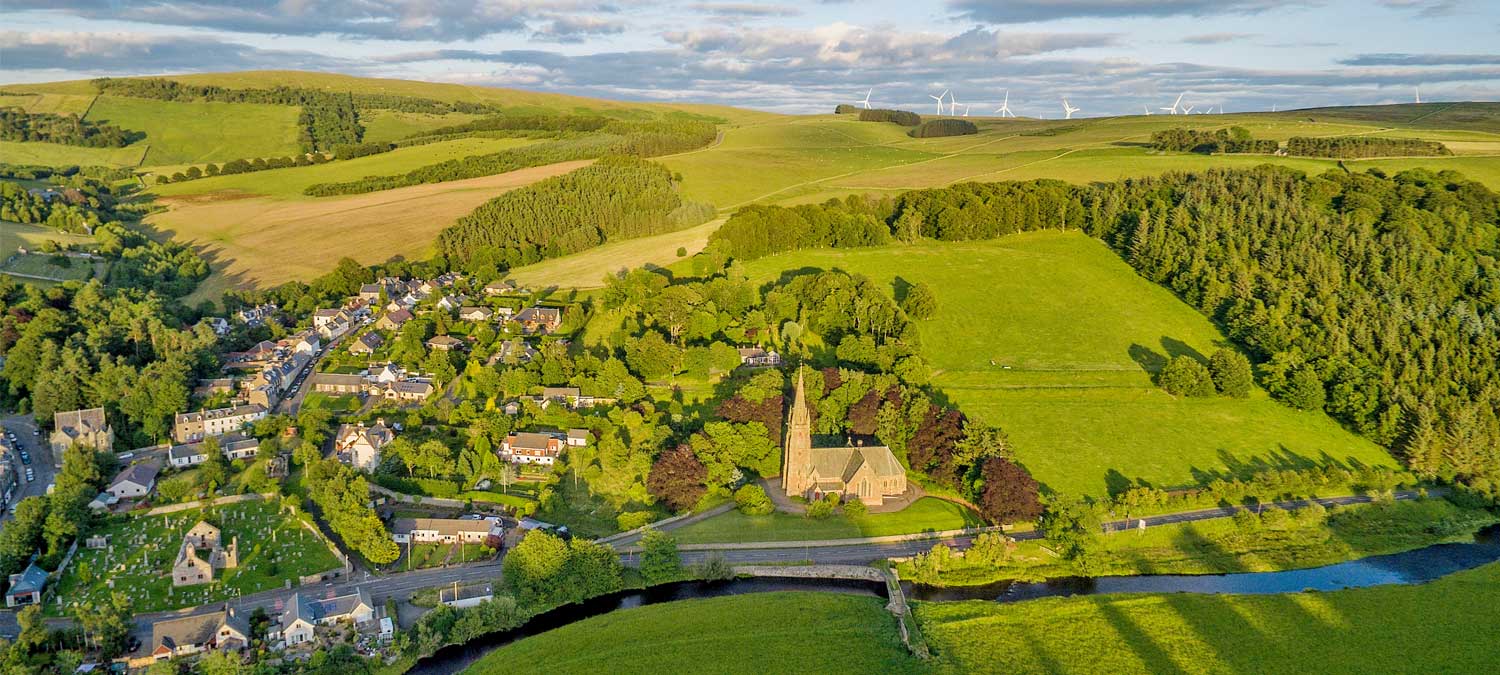 Green light for Stow Community Action Plan
Date published: 29/06/21
Related fund:
Funding from the EDF Renewables Longpark Wind Farm Fund has kick-started the first ever Stow Community Action Plan.
Whether it's local actions to tackle climate change, new ideas for community facilities or what younger people want to see in the area, everyone will have a chance to have their say. And more importantly, the consultation work will help work out what activities community groups can potentially take on themselves or work with others to achieve.
The resulting plan will provide a community resource to influence future strategies and priorities, triggering new projects and celebrating the contribution of existing local groups. With access to community benefit funding from both EDF Renewables Longpark and SSE Toddleburn wind farms, the community has the opportunity to drive forward projects and services which matter most.
Stow Community Trust will recruit a freelance Community Development Worker to conduct in-depth discussions with people right across the community. A resident reference group has already been formed to support the activities and make sure a range of online and other consultation methods are as inclusive as possible.
Stow Community Trust has liaised with Parish of Stow Community Council and other groups to put this project together, whilst Scottish Borders Council and SSE's Toddleburn Wind Farm Fund have also contributed funds.
Grace Murray from the Stow Community Trust sees huge potential:
"Stow Community Trust would like to thank EDF-Re Longpark Wind Farm Fund for their support with this exciting project. We will be working in partnership with all the local groups and residents to develop a strategic approach that will provide a long-term Community Action Plan. We will be able to make the best use of our existing and future resources, benefiting everyone in our area."
EDF Renewables, Director of Asset Operations, Piero Maggio, said:
"EDF Renewables Longpark Wind Farm Fund has made a real impact over its first 10 years. The Community Action Plan offers the chance for the fund to make an even bigger impact in line with the community's priorities."
Foundation Scotland administers the EDF-Renewables Longpark Wind Farm Community Fund, supporting a panel of local residents to guide how funds are distributed. Malcolm Jack, Community Fund Manager at Foundation Scotland, says this project is a significant moment for the Parish of Stow community:
"This Community Action Planning process is a real milestone for Parish of Stow residents. It's well known that Community Action Plans involving local people in a meaningful way can really galvanise community efforts and belief in what they can achieve. It's great to see the EDF-Renewables Longpark Wind Farm Fund playing an important part in this process."