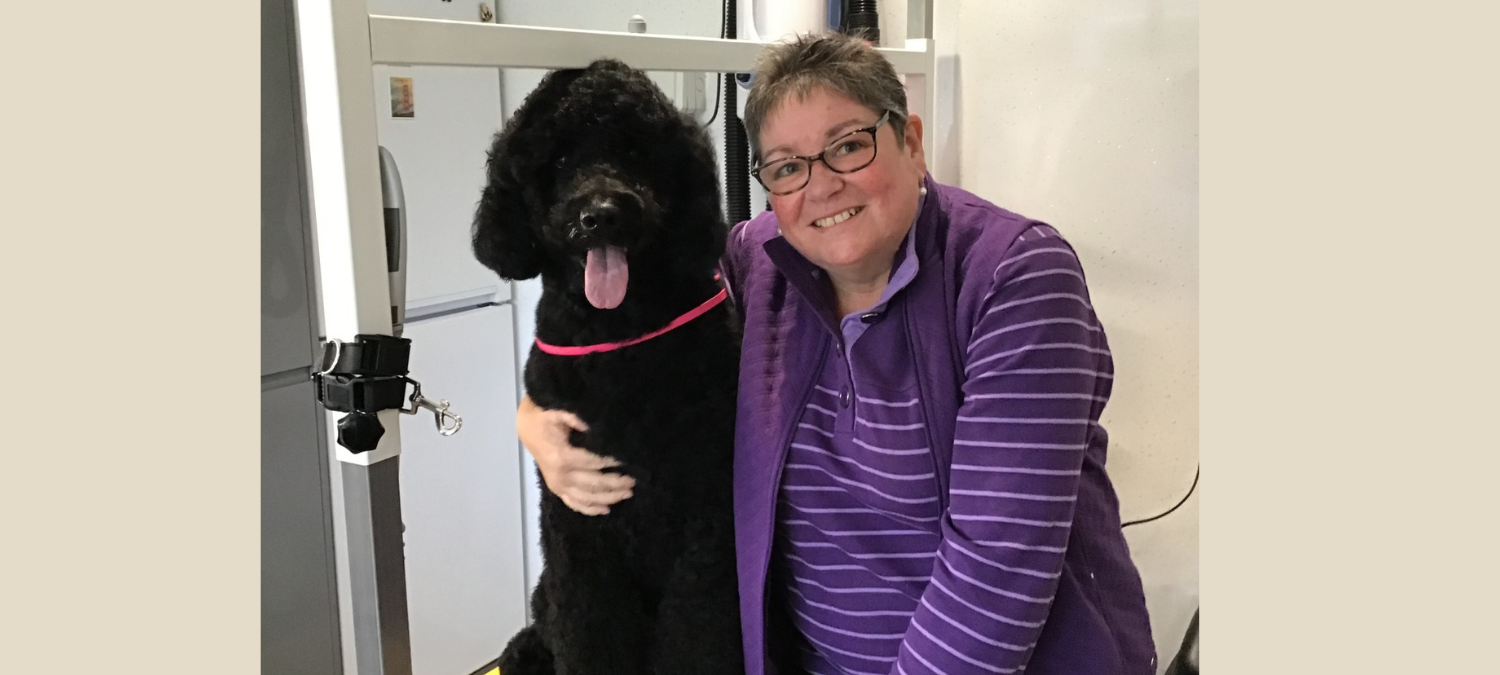 Middle Balbeggie Education & Training Fund celebrates most successful year yet
Date published: 06/11/23
Related fund:
The Middle Balbeggie Wind Farm Education & Training Fund (MBET fund) is celebrating its most successful year since the fund began, with funding of over £40,000 having been awarded this year alone.
The MBET fund supports residents living in the Thornton Community Council area in Fife who wish to engage in study or training. Thirty individuals have already benefitted from funding this year
The fund began in 2017, and is provided by Netro Energy, the current owner of Middle Balbeggie Wind Limited which operates the wind farm. The funds are administered by Foundation Scotland.
The MBET fund provides grants to help local people aged 16 or over to take up and progress through education and training courses, to increase their skills and enable access to a wider range of further training or employment opportunities. It helps people to overcome financial barriers which might otherwise prevent them from starting, completing or participating fully in courses.
Funding can be used to cover part or all of course fees, travel costs, essential equipment such as books or IT equipment, childcare and subsistence.
One former recipient, Norma, used her bursary to undertake a practical and skills-based dog grooming course, which resulted in her achieving a diploma and being able to launch her own business.
Norma said,
"Having used the award to complete my training course at the dog grooming academy, it allowed me to set up a dog grooming business. I now work from home and have taken early retirement from my usual job to concentrate on building up the business. I have converted my garage into the dog salon so going to work is just a couple of steps from my door and the sense of personal achievement is great. Many thanks to the fund for helping me complete my dream!"
The fund can provide bursaries of up to £800 to cover course fees, travel costs and essential equipment. Local residents, aged 16 and over, can apply to the fund at any time during the year and there are no restrictions on the sector or subject chosen.
These funds have been specifically set up to support individuals with costs that are a barrier to accessing college or university or to cover expenses for training programmes and skills improvement that help them enhance their employment opportunities.
Rachel Searle, Head of Communities at Foundation Scotland said:
"When individuals are supported to unlock their potential through training programmes and education, not only do they benefit, but the local economy does too. The majority of those who have been awarded funds would otherwise not have been able to access support to further their career goals. This untapped talent lives in every community, and this type of fund is helping individuals and communities to flourish and grow. Foundation Scotland will continue to support and promote these localised education and training opportunities as a key way to ensure community benefit funds reach into the heart of communities."