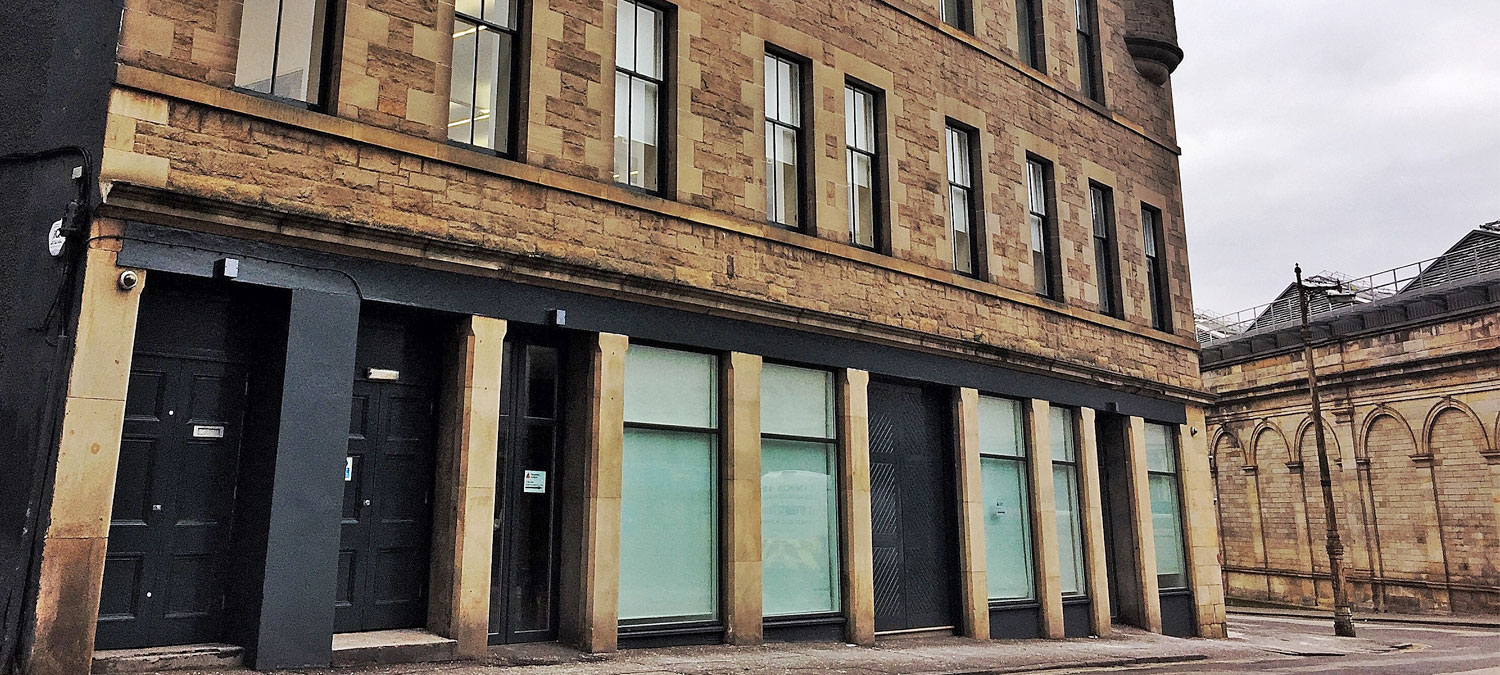 New beginnings on Calton Road
As exclusively revealed at a live online event last night, our office in the centre of Edinburgh is soon to become the brand new home of The Melting Pot.
Established in 2007, The Melting Pot is Scotland's Centre for Social Innovation and Scotland's first ever coworking space. Due to increased demand, they had completely outgrown their original home on Rose Street.
As they searched for a more spacious location in the city, we'd already decided to move away from our fixed office locations in Scotland. We were changing to a new blended approach of home-working, using coworking hubs and meeting spaces. Our large offices on Calton Road offer The Melting Pot the perfect location in the city for their growing enterprise. Their creative and effective use of space in our Edinburgh premises will be more sustainable, benefit more organisations and lead to even greater social impact.
The Melting Pot's Founder and CEO, Claire Carpenter, said:
"My team and Foundation Scotland have worked hard over the last few months to make sure this resource is available for Scotland's social innovation community. We can't wait to move into our new home on Calton Road. We believe it will be the perfect place for those who want to reap the many health and well-being benefits of getting out of the house and working safely amongst others. Not only that, but we know that working together in the same space can help increase productivity, improve motivation levels and help to generate new creative ideas".
This new shared space for the sector will benefit Foundation Scotland too. We're joining their community and will use our former home as a co-working hub alongside other organisations by becoming a Melting Pot member. We very much looking forward to being one of their first new members through the doors when they officially open in the spring. Virtually or physically, we will achieve more social impact through working together.
The Melting Pot are planning to fully reopen in May with comprehensive measures to keep members safe in their new home. To manage growing demand, they have a waiting list for new members on their website. They are looking for socially conscious businesses, charities and campaigners that need a workspace that supports their work and contribution to the recovery effort. Visit themeltingpotedinburgh.org.uk.