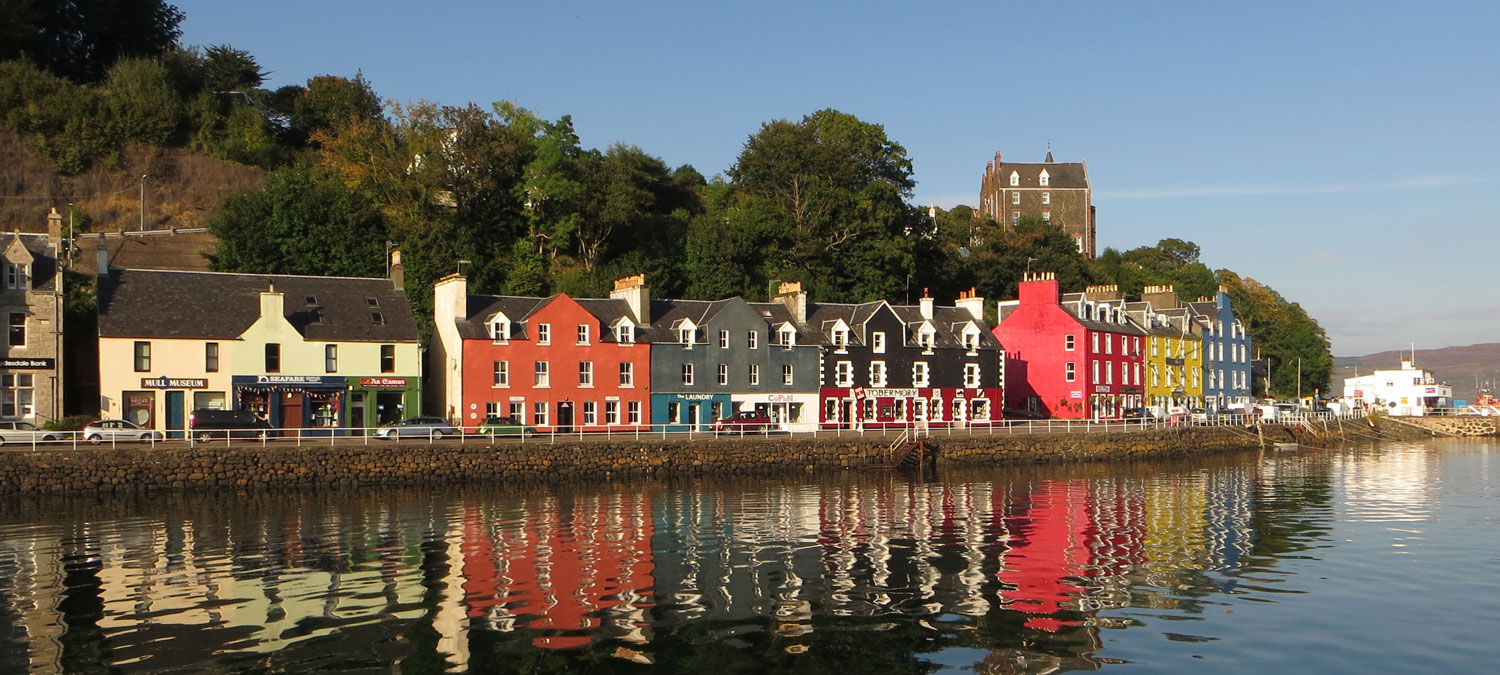 New businesses on Mull get funding boost
Date published: 20/01/22
Related fund:
StartUpMull, a new fund available to start-up and early-stage businesses on Mull, has announced the first ever grants offering more than £12,000 in support for two local businesses.
The StartUpMull Trust launched the brand new fund in August 2021, inviting start-up and early-stage businesses on Mull and its surrounding islands to apply for support. The fund's primary objective is to help promising new businesses to get off the ground by awarding small but transformational grants between £5,000 and £10,000. The fund, managed by Foundation Scotland, is expected to reopen to applicants this summer.
One of the grants awarded went to Seafood Eat Food Ltd, which received £5,220 towards their start-up costs for their new seafood enterprise. Business partners Wil Craig and Mollie Macfarlane will be launching Seafood Eat Food in late March, supplying hospitality businesses in North Argyll and the Highlands with shellfish direct from the fresh waters around Mull. By offering langoustines, lobsters, brown crab, oysters and mussels, and other local produce, they hope to showcase to the rest of Scotland the amazing produce that the Island offers while buying directly from source.
Wil Craig, one of the partners in the new venture said:
"With funding from the StartupMull programme, we have managed to secure shellfish holding equipment, mainly lobster and langoustine tanks, allowing us to guarantee 100% fresh produce to our customers. We look forward to getting the ball rolling at the start of the 2022 season by showcasing what is arguably the best shellfish in the world."
A second grant was awarded to Eas Fors, who received £7,000 to help develop their slow fashion business based in Gribun. The brother and sister team will design and manufacture high-quality, long-lasting knitwear clothing and accessories using high-quality lambswool. Every step from concept to the finished garment will take place on Mull ensuring maximum use of local resources and minimum impact on the environment. Focussing initially on women's wear and accessories, the garments will be sold locally and more widely through their e-commerce website.
On receiving the grant, Joe McFadden from Eas Fors said:
"We were so pleased to hear that we had been awarded the Startup Mull Grant. Having faced lots of challenges setting up a new business amid a pandemic, the funds will cover most of our remaining startup costs and allow us to launch our Isle of Mull-based knitwear business, Eas Fors, this year. Startup Mull is a fantastic initiative to help up and coming businesses and we look forward to seeing it grow!"
Chris Holloway, Head of Social Investment for Foundation Scotland, was involved in assessing the StartUpMull applications:
"We were really encouraged to see such a high number of quality of applications for our first ever StartUpMull awards. To read about so many new business ideas for Mull and the surrounding islands proved that despite the challenges we've all faced since 2020 there is still a strong appetite and demand for new local enterprises. We look forward to following the progress of Seafood Eat Food and Eas Fors in the coming months and wish them every success".
StartUpMull expects to announce details of its 2022 grant round in June. For the latest information, visit www.startupmull.com