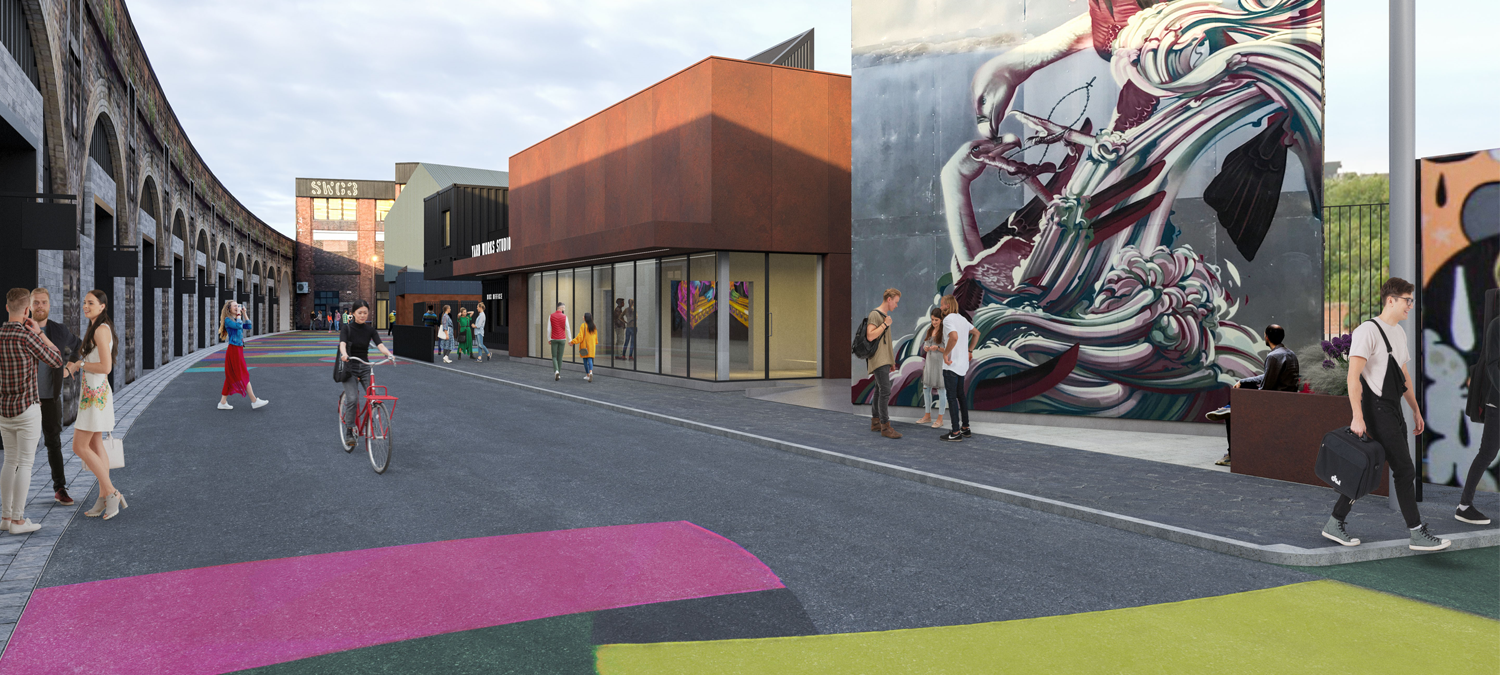 New phase for Glasgow cultural hub supported by social investment
Date published: 13/01/22
Related fund:
SWG3, Scotland's leading multi-disciplinary arts venue, has today announced that work has begun on the next phase of its ambitious masterplan: to reshape SWG3 and the surrounding areas into a world-class cultural destination.
The new Yard Works Studio, which received £300,000 from our Investing in Enterprise Fund, will provide a home for hundreds of artists to create work in as well as youth and community organisations and grow SWG3's widely respected arts programme.
Situated on the edge of Eastvale Place in Glasgow, the studio is the next step in the reimagining of the area into a striking street arts district and forms part of the ongoing improvements that SWG3 plan to carry out transforming it into a unique and distinct cultural quarter.
"The social investment team at Foundation Scotland were inspired by SWG3's creative and innovative plans for a dedicated Yard Works Studio at their cultural hub in Glasgow.

This new development phase is a real boost for the local community, providing an exciting new venue and creative space for groups and individuals to convene and collaborate. As Scotland's community foundation, we're delighted to offer our investment of £300,000 for Yardworks and look forward to seeing the development come to fruition in 2022."

Chris Holloway, Head of Social Investment at Foundation Scotland
The total development cost of the Masterplan project is £7.1 million (with £3.75 million raised to date) which will come from a combination of private and public sector investments. The first phase which was major infrastructure works to improve public access and connectivity with funding from Clyde Mission will complete this month.
More information is available on Glasgow Times website. To find out more about social investment opportunities through Foundation Scotland, visit out Investing in Enterprise page.