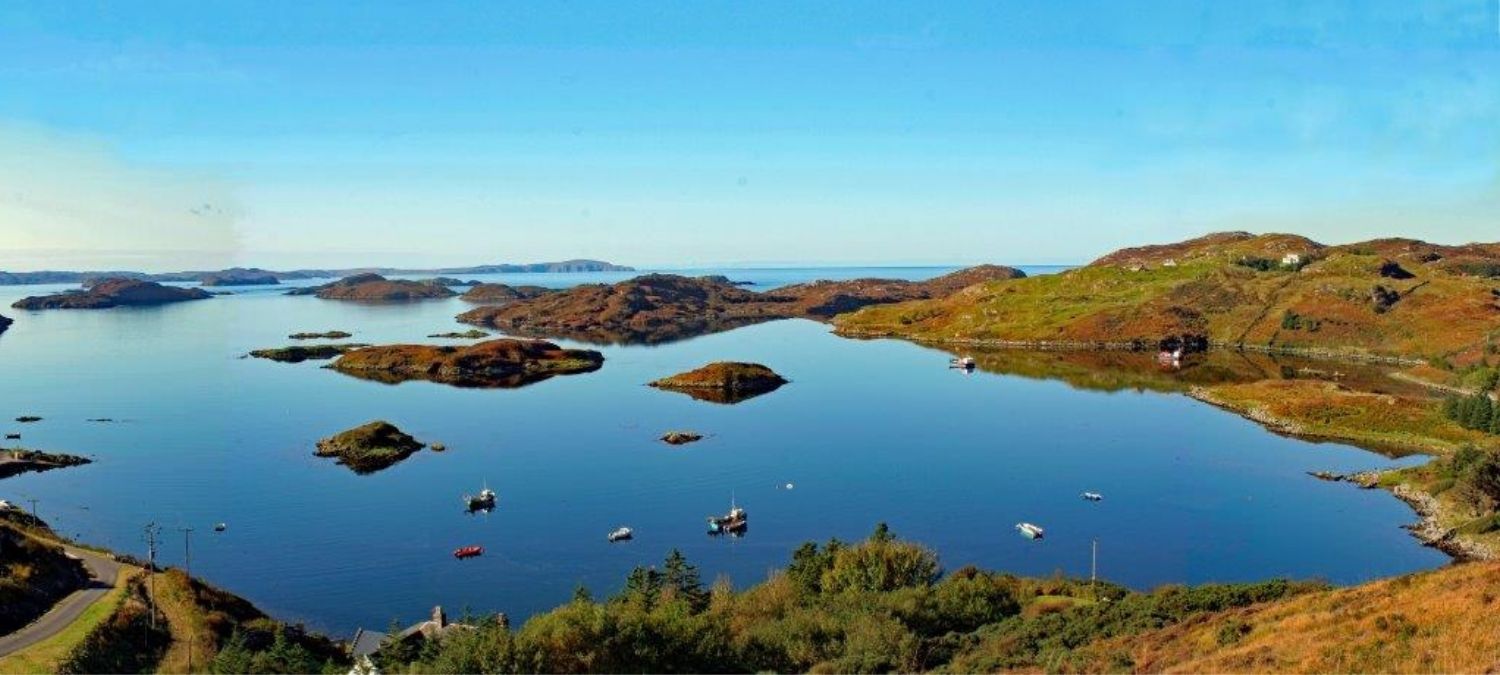 Nine Highlands & Islands community projects share in £250k funding
Date published: 04/04/22
Related fund:
Following a competitive funding round with submissions from across Scotland, grants have been awarded to various developmental projects, praised for their commitment to building resilience and solving interrelated problems that affect rural and coastal areas.  
Crown Estate Scotland's Community Capacity Grants Programme, delivered in partnership with Foundation Scotland, aims to provide early-stage financial support for local projects that will help achieve the following objectives:
Create self-sustaining community enterprises that will promote sustainable development by providing local economic, social, and/or environmental benefits.
Contribute to the regeneration of places through improvements to buildings or community spaces that will support self-sustaining community enterprises delivering sustainable development.
One such success story is the Scourie Community Development Company. The organization, based on the North-West coast of Scotland, has secured a community capacity grant to commission a feasibility study that will investigate and recommend routes for possible seaweed processing and the viability of a community-owned company. SCDC hopes that this project will alleviate several issues that affect residents in Sutherland, namely historic depopulation, lack of employment opportunities and the departure of working-age residents from the region.
Neil Macdonald, chairman of Scourie Community Development Company, commented
"SCDC is so grateful to Crown Estate Scotland for recognizing the importance of our project. The award will fund a feasibility study that will identify opportunities for seaweed cultivation along the coast from Assynt to Scourie. The aim is to create a social enterprise, a joint venture between SCDC and Assynt Development Trust, which will generate much-needed income and opportunities for our communities."
In Easter Ross, Evanton Community Trust has been awarded grant monies to deliver a development project that will aim to regenerate the Diamond Jubilee Village Hall. Grant monies will be used to employ a Community Development Officer (CDO) for one year. This new staff member will be responsible for encouraging collaborative working across the local community and ensuring that the Trust adequately plans for the local services and facilities that Evanton will require over the next decade.
ECT Chairman Mandy Macleman says
"Evanton Community Trust are delighted to have received funding from the Crown Estate Scotland Community Capacity Grants Programme to employ a Community Development officer for our community. This will allow us to fully consult with the community about renovating and developing the Diamond Jubilee Hall to provide facilities and services much needed by residents. The CDO will also be tasked with working with other voluntary groups in the village to ensure that we work together with similar aims and objectives to make Evanton a great place to live!"
On the Isle of Skye, Edinbane Community Company received an award to undertake a feasibility project which will explore the possibility of developing the vacant village shop. The project, called the 'Edinbane Centre', will seek to breathe new life into the former village shop and petrol station, which was acquired by ECC in 2020 after having lain vacant for nearly 20 years. Since the shop closed, Edinbane and the surrounding townships have been without an outpost for local services. The charity's vision is to redevelop the site into a community-run facility, offering a range of services to local residents and visitors, including food shops, post office, café, retail craft gallery, toilets and campervan waste disposal. The community will own and operate the facility as a self-sustaining community enterprise.
"The community of Edinbane are excited by the prospect of once again having key local services back in our village – somewhere to buy food, groceries and access post office services. We acquired the old village shop site in 2020, and this award will enable us to develop our plans for a new community-owned enterprise. These key local services will underpin Edinbane's regeneration"

Andrew Prendegast, Development Worker
Further afield, the programme has been celebrated by several important stakeholders active in rural infrastructure and community development.
"I am delighted to see the wide range of innovative projects being funded under the Community Capacity Grants programme. These initiatives will make a real difference in their local communities and the scheme underlines the importance of supporting rural economies to thrive and grow."

Mairi Gougeon MSP, Rural Affairs Secretary
"Communities are driving ambitious, creative, and innovative projects across Scotland. We were highly impressed by the range and quality of applications, and Crown Estate Scotland is delighted to be supporting such significant and positive projects. These initiatives have the potential to make an enormous impact on these communities and the people who live in them, and we are looking forward to seeing how they progress."

Annie Breaden, Head of Policy for Crown Estate Scotland
Crown Estate Scotland, alongside Foundation Scotland, looks forward to tracking the progress of all projects as they begin their journey in 2022.