Blackford Community Fund
| | |
| --- | --- |
| Grant size | Up to £1,500 |
| Area | Perth and Kinross |
| Key dates | |
| Application deadline: | 31/03/22 |
| Decisions: | May 2022 (subsequent 2022 application and decision dates tbc) |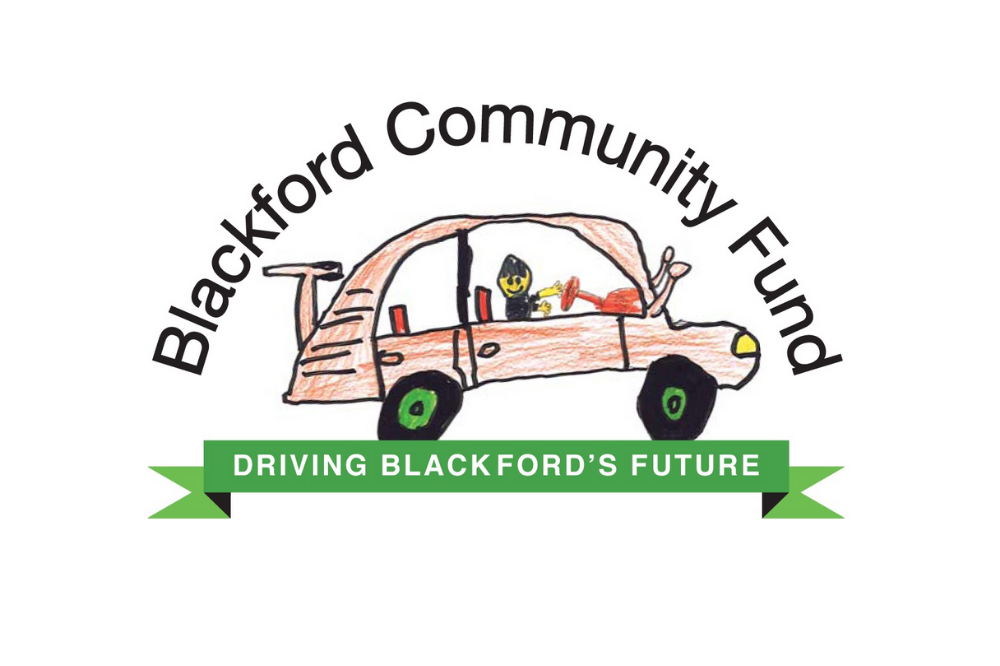 About this fund
The Blackford Community Fund is a charitable fund to benefit residents of the Blackford Community Council area in Perth & Kinross local authority. The Fund has been created with a donation by Ochil Developments (the developer of the G West development near Blackford) to Blackford Community Council, and community benefit funds provided by EDF Renewables, owner of the Burnfoot Hill, Burnfoot North and Rhodders wind farms. The Fund is intended to be a lasting resource for the community of Blackford.
Purpose of this fund
The Fund's purpose is to support community groups and charities working in the Blackford Community Council area. By providing grants to such groups, it aims to:
Promote community spirit and bring people together.
Enhance the quality of life and promote people's well-being.
Foster a vibrant, sustainable community.
The fund can support a wide variety of groups and projects.
Additional criteria
Applications that will benefit older residents of the community will be particularly welcome.
Who can apply?
Groups and organisations working to benefit people in Blackford can apply. You don't need to be a registered charity to apply, but your group/organisation must meet these standard eligibility criteria.
Local groups without a formal constitution may wish to partner with a local constituted group in order to apply for a grant.
Applications from groups/organisations located out with the fund area will be considered on a case-by-case basis and must demonstrate a clear benefit for residents within the fund area.
What can't be funded?
Information on what the fund cannot support is provided here.
Additionally, the fund cannot support:
Anti-wind farm or anti-renewable energy activities, including activities contrary to the interests of EDF Renewables;
Activities that bring Ochil Developments, EDF Renewables or Foundation Scotland into disrepute.
How are decisions made?
A Community Panel made up of people who live, work, or volunteer in the area makes recommendations on grant awards from the Fund. The Panel advises on overall fund strategy and is governed by Terms of Reference.
The Panel of up to eight members includes a mixture of community councillors and other members of the community:
One representative is appointed by Ochil Development.
One member of the Blackford Community Council is appointed by the Community Council.
Five other residents (not more than two of whom may also be members of Blackford Community Council).
Opportunities to become a Panel member are openly advertised when these arise, both locally and on this website, and are selected through a fair and transparent process.
The Panel typically meets twice each year, around May and September.
More information about the decision-making process can be found here.
Frequently asked questions
Eligible groups may apply for more than one grant per year from the fund.

Applications for more than £1,500 will be considered where exceptional need and impact to the community of Blackford can be demonstrated. Those wishing to apply for more than £1,500 are advised to call the Community Funds Adviser (contact details below) to discuss their application before submitting.
How to apply
Complete our simple online application form. If you have any problems accessing the online form, please email grants@foundationscotland.org.uk or call 0131 524 0300 and we can help.
Contact information
Contact name
Rachel Goater, Community Funds Adviser
Fund case studies
Read a selection of case studies detailing some of the projects and activities that have received funding from the Blackford Community Fund.
This includes funding for the Blackford Crafters to cover the cost of membership to Remake Scotland, enabling them to gain access to cheap and alternative art and craft supplies.
View case studies