Clyde (Dumfries and Galloway) Community Fund
| | |
| --- | --- |
| Grant size | No fixed amount |
| Area | Dumfries and Galloway |
| Key dates | |
| Application deadline: | 14/01/22 |
| Panel meeting: | 29/03/22 |
| Application deadline: | 01/07/22 |
| Panel meeting : | 06/09/22 |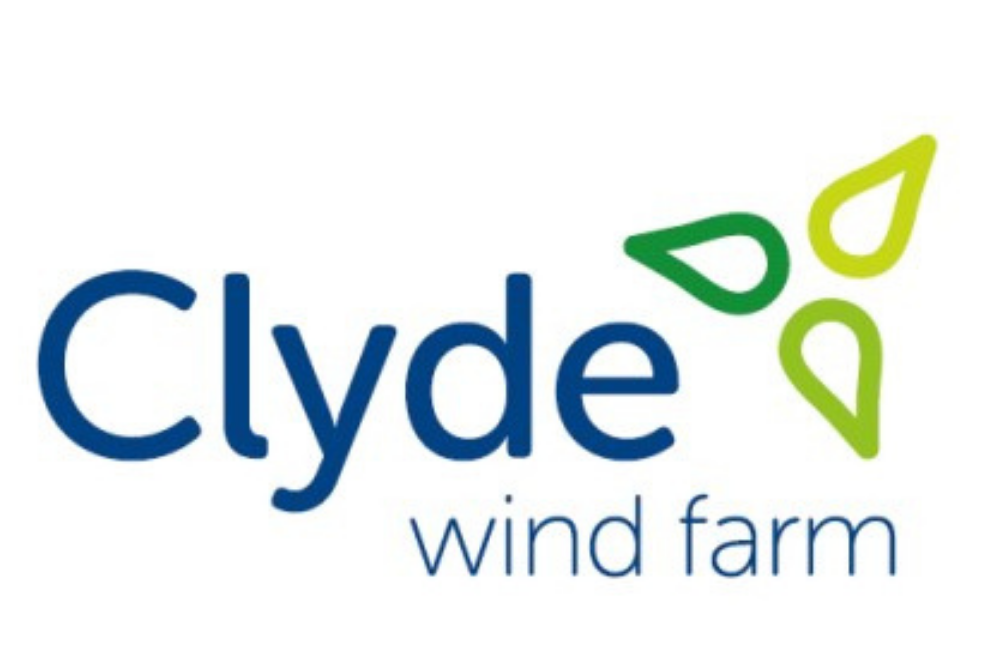 About this fund
The fund is provided by SSE, Greencoat UK Wind Plc and GLIL Corporate Holdings Ltd, who own the Clyde Windfarm (Scotland) Ltd as a joint venture partnership.
The fund opened in 2012, an annual amount of £155,000, index-linked, will be paid into the fund for the operating life of the wind farm, with each community allocated a 1/12th share. In 2020, the annual contribution to the fund was just over £184,000, with each community receiving about £15,000. However, the amounts available for distribution vary, depending on each area's previous funding commitments. Some areas may have already allocated their funds and therefore no longer have funds available for grant-making.
For the current round, each of the twelve communities has the following funds available:
| | | |
| --- | --- | --- |
| Carronbridge £84,037 | Durisdeer £56,863 | Kirkconnel & Kelloholm £32,975 |
| Kirkpatrick Juxta (Beattock) £57,028 | Royal Burgh of Sanquhar £16,923 | Wamphray £65,156 |
| Closeburn £16,075 | Johnstonebridge £40,948 | Kirkmichael £55,407 |
| Moffat & District £16,134 | Thornhill £27,263 | Wanlockhead £43,208 |
Standard grants between £250 and £12,000
Large grants over £12,000
Purpose of this fund
The fund will provide grants to support charitable activities that:
Enhance the quality of life and promote people's well-being
Promote community spirit and bring people together
Foster vibrant, sustainable communities.
Grant requests to support a wide range of costs and activities will be considered, such as equipment costs, running costs for local groups, staff or sessional worker costs, consultations, and maintenance or refurbishment of community facilities.
Additional criteria
Each community makes its own recommendations about how its share of the fund will be distributed. Applications should be able to demonstrate a clear benefit to at least one of the twelve fund areas. The panel will discuss how best to support applications benefitting more than one area within the fund. To facilitate this, please provide estimates of your project's beneficiaries in each area, if applicable.
Who can apply?
Groups and organisations working to benefit people in any of the twelve communities can apply. Your group/organisation must meet our standard eligibility criteria. You don't need to be registered charity to apply.
Applications from groups/organisations located out with the fund area will be considered on a case-by-case basis and must demonstrate clear benefit for residents within the fund area.
What can't be funded?
Information on what the fund cannot support is provided here. In addition, the fund cannot cover costs for trips abroad, unless for the purposes of education or as part of a recognised educational curriculum.
How are decisions made?
A Community Panel, made up of people who live, work or actively volunteer in the twelve communities, makes recommendations on awards from the fund.
The panel has representation from all twelve areas in the form of two named representatives per community. These representatives are mandated in this role by the eight community councils, one village council, two trusts and one village committee that have signed the fund's Memorandum of Understanding.
The panel meets twice each year, in March and September. Minutes are available from the Community Fund Co-ordinator (please see details below).

Frequently asked questions
Eligible groups may apply for more than one grant per year from the Fund. Grants can be multi-year in nature, usually for no more than three years.

If you are an individual or group looking for up to £250 for charitable activities of benefit to any of the above communities you may be able to apply for a micro-grant. For more information, please contact your community council or equivalent.
How to apply
Standard Grant Application: Apply below. Completed applications and supporting documents must be received by the application deadline.
Large grant applications: There is a two-stage application process for large grants, with an initial outline proposal required. The Panel will review the proposal and then agree whether to invite a full grant application. Please be aware that large applications can take longer to process, as they may need to be considered across two Panel meetings. Download the form below.
If you have any problems accessing the form, please email grants@foundationscotland.org.uk or call 01557 814927 and we can help.
Contact information
Contact name
Sam Bramwell - Community Funds Adviser