Whiteside Hill Wind Farm Community Fund
| | |
| --- | --- |
| Grant size | No fixed amount |
| Area | Dumfries and Galloway |
| Key dates | |
| Application deadline: | 29/04/22 |
| Notification: | June 2022 |
| Application deadline: | 28/10/22 |
| Notification: | December 2022 |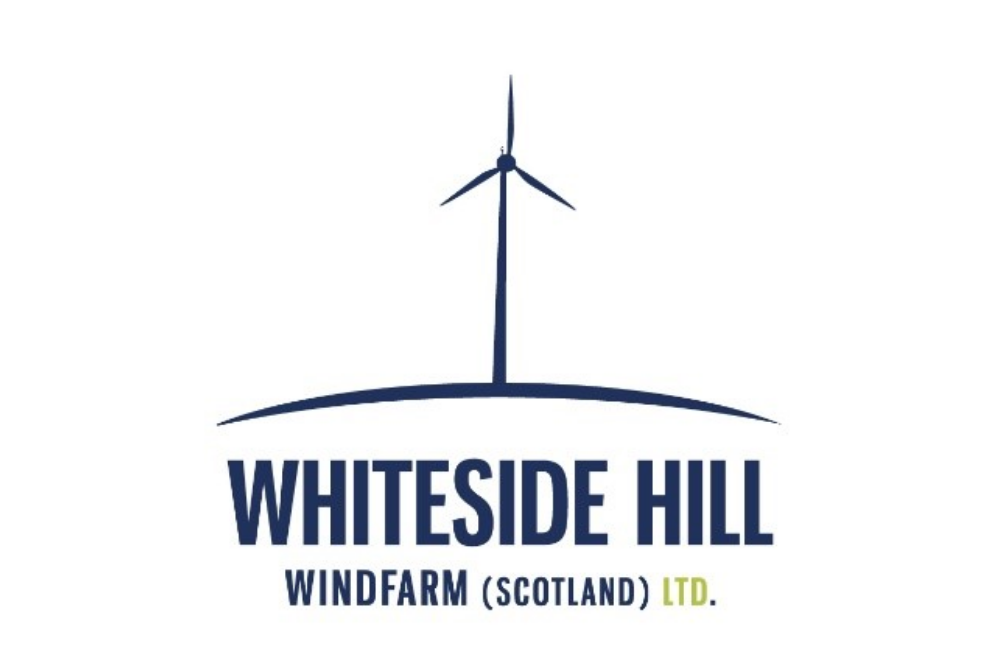 About this fund
The Whiteside Hill Wind Farm Community Fund supports community projects benefiting those living in areas covered by the community councils of Kirkconnel & Kelloholm and the Royal Burgh of Sanquhar and District.
This fund is provided by Arevon Energy, which manages the Whiteside Hill Wind Farm. An annual amount of at least £135,000 per year, rising in line with inflation, will be paid into the fund for the operating life of the wind farm which is expected to be 25 years. The fund opened in 2018.
Grant Size
Small grants up to £500
Standard grants of £501 and over
Covid-19 Response Fund grants of £500 and over
Purpose of this fund
All applications should show how the event, project, activity or service contributes to the Upper Nithsdale Community Trust (UNCT) priorities. Within Upper Nithsdale area, the following have been identified as key priorities:
Services and projects which deliver activities that bring economic benefits to Upper Nithsdale for example events, local festivals, arts and galas, employability activities, social enterprises, tourism related projects.
Services and projects which deliver activities that demonstrate community benefits and build community capacity in Upper Nithsdale for example community managed services, community run facilities, community safety activities, civic pride and environmental projects, projects that identify community need.
Services and projects which demonstrate early intervention and address the needs of disadvantaged groups in Upper Nithsdale for example young people are more actively involved in decision making, our ageing population is active and engaged to influencing services in their own community, projects that promote fairness and respect across communities.
Grant requests to support a wide range of costs and activities will be considered, such as equipment costs, running costs for local groups, staff or sessional worker costs, consultations, and maintenance or refurbishment of community facilities.
Covid-19 Response Fund: The Trustees have also allocated £20,000 (initially) to a COVID-19 Response Fund. This fund is to support activities by local community organisations providing help to vulnerable people in difficulty because of the COVID 19 virus pandemic; and to support community organisations suffering major adverse impacts and (uninsured) losses as a result of the pandemic, which put their services at risk. The amount of funding will be reviewed on an ongoing basis by the Trustees in light of emerging needs. There are no deadlines for the Covid-19 Response Fund and applications can be made at any time. A decision will usually be made within two weeks of receiving your application.
Micro-Grants: If you are an individual or group looking for a small grant for charitable activities of benefit to any of the above communities, you may also be able to apply for a micro-grant. For more information, please contact your community council or the Upper Nithsdale Community Trust.
Additional criteria
In addition, applications that meet the following will be prioritised:
Evidence that the project/activity enhances or is additional to normal service provision
Can demonstrate community consultation
Can clearly evidence within the application that they are actively working in partnership with other organisations.
Multi-year awards, for a maximum of three years, may be applied for. Applications for multi-year awards can include an inflationary increase on the previous year.
Groups seeking to undertake capital projects in respect of land or assets (e.g. village halls, community spaces) must either own the property or hold a lease.

Who can apply?
Individuals and unconstituted groups may apply for a small grant. Individuals may apply for no more than £250. All projects must be charitable and be able to demonstrate community benefit.
Groups and organisations working to benefit people in any of the eligible communities can apply for small and standard grants. Your group/organisation must meet our standard eligibility criteria. You don't need to be a registered charity to apply.
Applications from groups/organisations located out with the fund area will be considered on a case-by-case basis and must demonstrate clear benefits for residents within the fund area.

What can't be funded?
Information on what the fund cannot support is provided here.
Groups without a representative membership structure i.e. groups that unduly restrict their membership and/or where the committee or board is not elected by, or otherwise accountable to, a wider group of people.
Applications for fireworks or that include Chinese lanterns and/or helium balloons.
Applications which include costs for depreciation.
Prizes or sponsorship money.
Applications requesting funding to support activity/projects which as a result will raise funds to donate to others.

How are decisions made?
The funding decisions are made by the Trustees of the Upper Nithsdale Community Trust, who are local residents drawn equally from Kirkconnel & Kelloholm and the Royal Burgh of Sanquhar and District community council areas.
The Board meets at least twice a year to make decisions on applications to the fund. Minutes are available from the Community Funds Adviser (please see details below).
More information on the award making process is available here.

Frequently asked questions
Groups can apply for more than one grant in any single round and hold more than one award at a time. There is a limit of five years of consecutive applications from the same organisation.
How to apply
Complete the online application form. Completed applications and supporting documents must be received by the application deadline.
If you have any problems accessing the form, please email grants@foundationscotland.org.uk or call 01557 814927 and we can help.
For Covid-19 Response Fund apply here.
Contact information
Contact name
Sam Bramwell, Community Funds Adviser