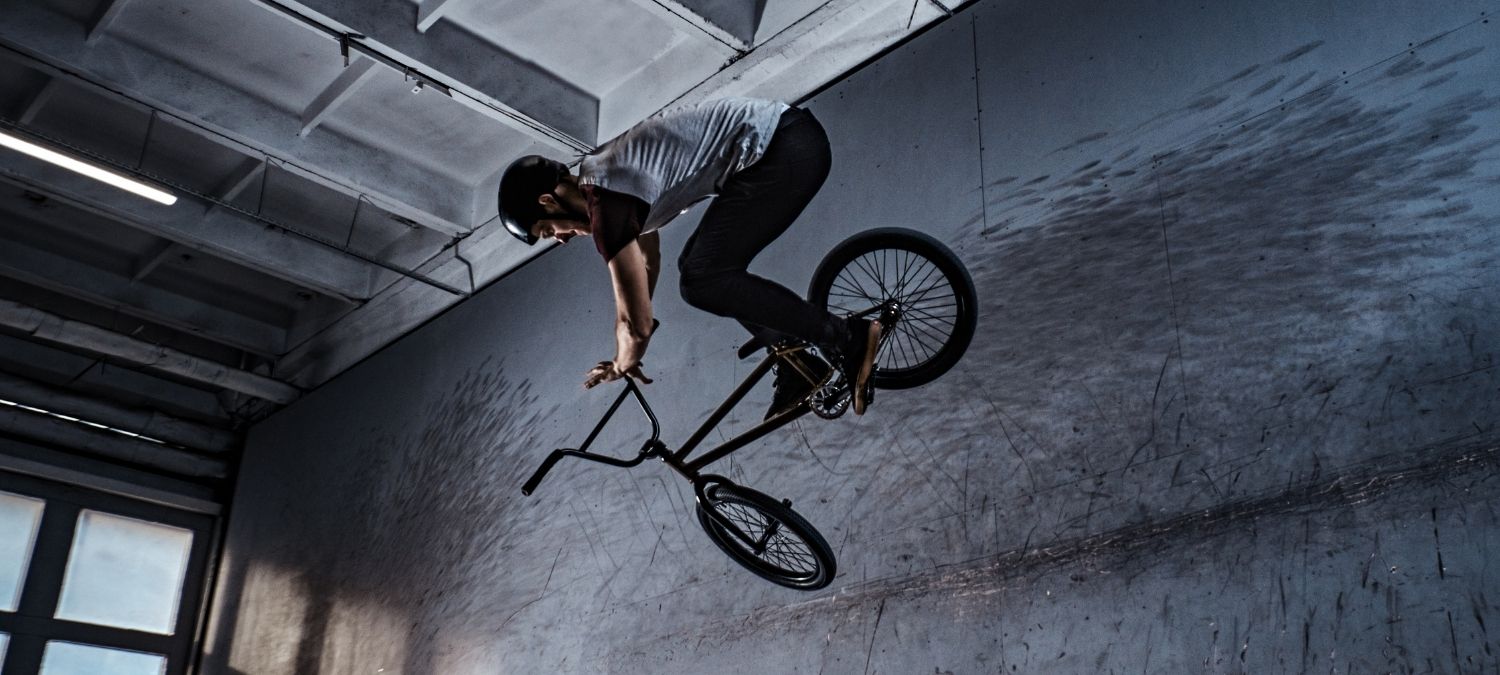 Biking Fun in the Borders
In August 2021, Live, Learn, Earn CICC was awarded a grant of £3,000 by The Essentia Foundation to undertake a sports-based project that would empower and build the capacity of young people.
The project involved the provision of indoor bike skills sessions in Peebles. These sessions were held in a local community centre hall (Drill Hall, Peebles) and were staffed by expert tutors and volunteers. The format of the sessions saw groups of young people being instructed on pre-prepared courses that differed every week in biking skills and around the disciplines of "trial biking".
Live, Learn, Earn CICC employed an expert tutor to undertake this instruction due to its specialised nature and the programme's intention to deliver the highest quality experience to the young people participating. The sessions were also directly supported by Scottish Bike Trial, who assisted with insurance and risk assessments and brought along bikes, equipment and volunteers.
Since its launch, the project has run two sessions per week, one on Friday nights aimed at over 12 years old and another held on Saturday mornings for under 12s. This format ran for ten weeks from September to November in 2021, and organisers saw attendance rapidly grow to over 50 participants a week. Live, Learn, Earn CICC also arranged group sessions for clubs such as The Beavers, who brought groups of up to 20 and saw many of them returning as individuals. These numbers exceeded expectations, and the project saw 300 children and teenagers participate in activities that would benefit their mental and physical health.
"Without the support of The Essentia Foundation, our free indoor biking sessions would not have been able to give hundreds of young people the chance to pedal themselves daft and learn some amazing biking skills!"

Live, Learn, Earn CICC
Live, Learn, Earn CICC is a social enterprise established in November 2020 to provide employability skills and positive active behaviours to young people of school age within the Scottish borders. The organisation currently works with two schools in the Peebles area to support children to walk, cycle or scoot to and from school safely, accompanied by staff and volunteers. Currently, Live, Learn, Earn CICC works with 30-35 young people every week.