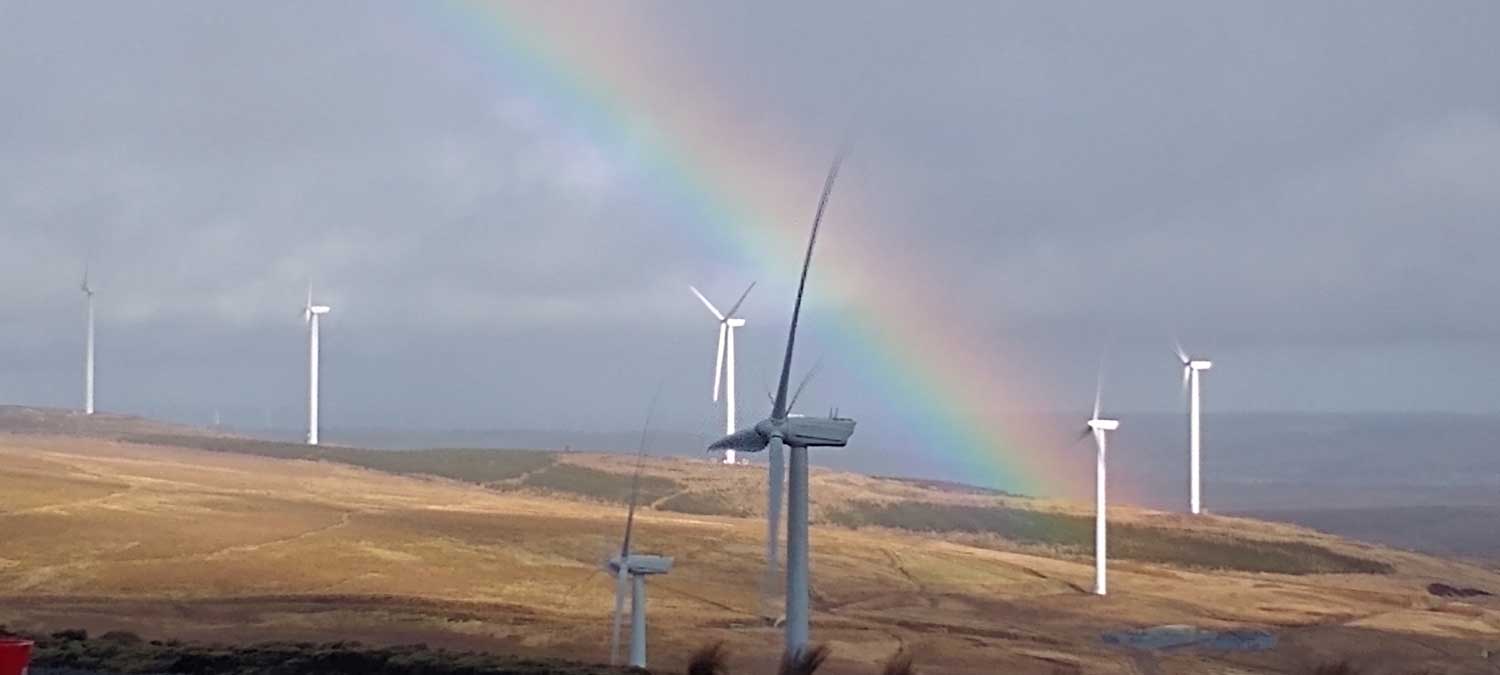 Coalburn's step towards recovery
Coalburn Miners Welfare Charitable Society has been awarded two grants from the Galawhistle Wind Farm Community Fund to ease the impact of Covid-19 on the local community.
The Coalburn Miners Welfare Society has been at the heart of the community for many years offering vital facilities, outreach services and activities through the One Stop Shop within the Miners Welfare building in Coalburn. This includes CAB, Job Clubs, Knit & Natter, Darby & Jones, Cinema Club, Computer support classes, Kids clubs, Arts & Crafts along with advice and awareness sessions amongst many others. The premises house a tea room and Heritage Club which play an active role in community life. The charity works in partnership with many other organisations to improve what is offered to the community, achieving common goals.
The Society's premises, like most community venues, has been largely closed for much of 2020. However, this has not stopped staff from planning for a new future and return to playing a key role in community life. A grant of £5,000 from the Ventient Galawhistle Wind Farm Community Fund enabled the team to provide food boxes and food vouchers to the most vulnerable in the Coalburn community. The food boxes will be distributed with the help of local volunteers who have been supporting their community throughout the COVID 19 pandemic. The boxes will include food prepared by Poppy's Tea Room based within the One Stop Shop at the Institute and the vouchers will be able to be redeemed for food, electricity or cleaning materials in the two local shops.
Recognising that cleaning will have new meaning in their premises the charity secured a further grant of nearly £8,000 to provide additional cleaning and cleaning materials for 12 months of operation. The building has provided a home for local groups, organisations and small businesses since 1925 and reopening will be a welcome return to normality.
"This grant will be a great boost for Coalburn Miners Welfare. We are so looking forward to a time when we can open and be fully functional again, thorough and frequent cleaning will be an essential step to making this possible."

Amanda Davis, Development Worker for Coalburn Miners Welfare
For more information on this fund,including other projects that have been funded and how to apply, visit the Ventient Galawhistle Wind Farm Community Fund page.