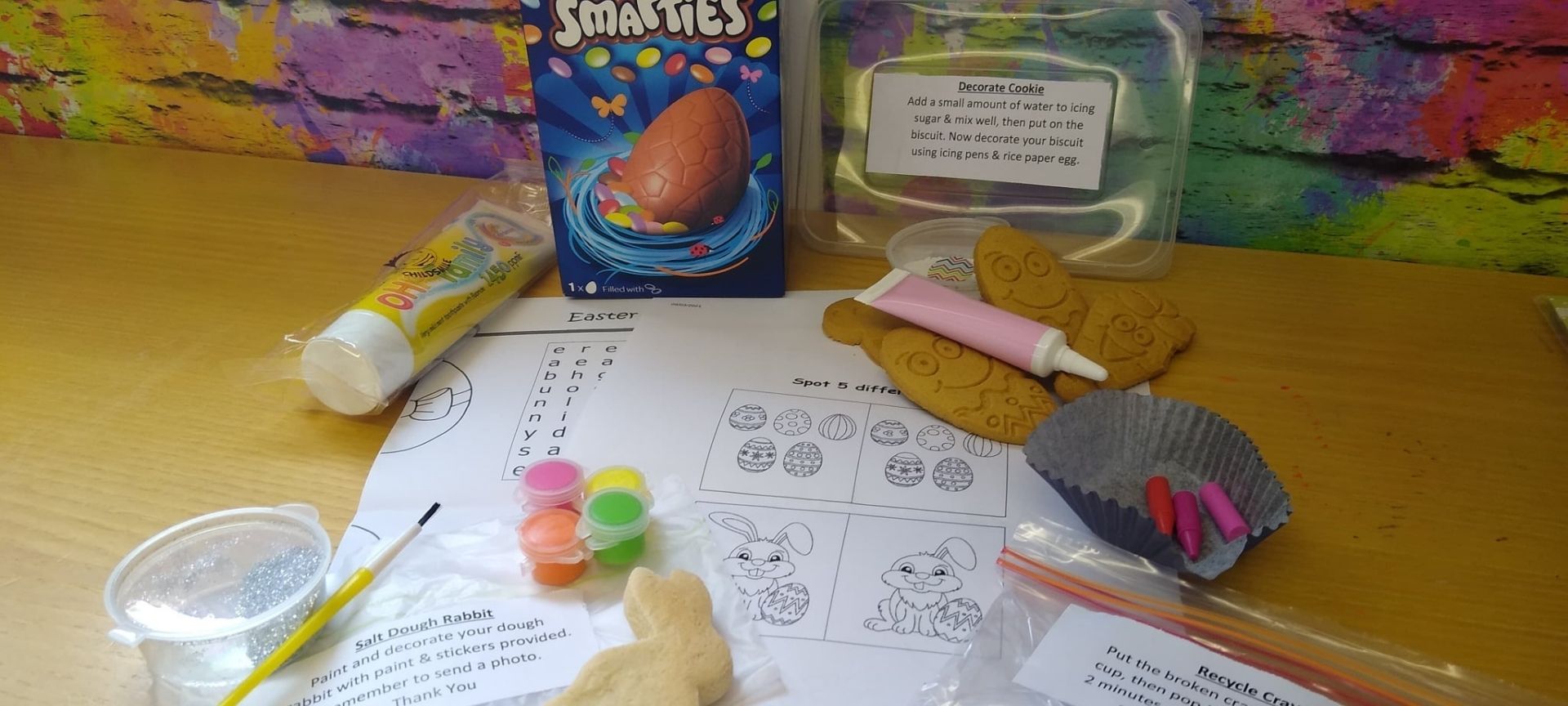 A helping hand for young carers
Caithness KLICS (Kids Living in Caring Situations) was established in 2013. Based in Wick, the organisation supports young people aged between 5-18 who have a caring responsibility at home. This includes young people caring for a parent or sibling with a short- or long-term illness, drug, alcohol or mental health problems.
Caithness KLICS offer one to one and group support and help young people to cope with the pressures of their roles, be more confident and have higher self-esteem. The organisation currently run a weekly programme of after school groups as well as outreach sessions within local schools and community centres and it is estimated that every year, over 100 young people directly benefit from the work they do.
In February 2021, Caithness KLICS received an award of £3,000.00 from the Essentia Foundation. Grant monies went towards the core running costs of the organisation and this, in turn, ensured that the charity could continue to offer respite for young carers in the area. The Covid-19 pandemic proved to be particularly challenging for young people and for those with the added responsibility of care, lockdown caused considerable stress and anxiety.
Caithness KLICS mobilised quickly during lockdown to make sure that no young carer was left behind. Staff members and volunteers came together to deliver food hampers, activity packs and treats to carers across Caithness. Easter 2021 saw the delivery of gift boxes and hampers for local families and social media and digital communication platforms were also launched to reduce isolation and to make sure that no young carer was left behind. As lockdown restrictions have begun to ease, the charity has been quick to resume physical activities and these include a minibus initiative 'KLICS on wheels' as well as outdoor trips during school holidays.
"Caithness KLICS have helped our girls massively over the years. They have gained new friendships, have grown in confidence and speak openly with other peers their own age. The staff at KLICS are so helpful and always have great activities for the kids to do, even in lockdown, they went that extra mile, to make sure our kids were coping well, with video calls, and doorstep visits with activity packs for them to pass the time. This past year the kids would be lost without them. And they give our kids that extra support when things are tough for them."

Parent
Thanks to the support of the Essentia Foundation, Caithness KLICS have been able to remain active and responsive during the last 12 months. Moving forward, the charity will continue in its efforts to offer young carers a helping hand.