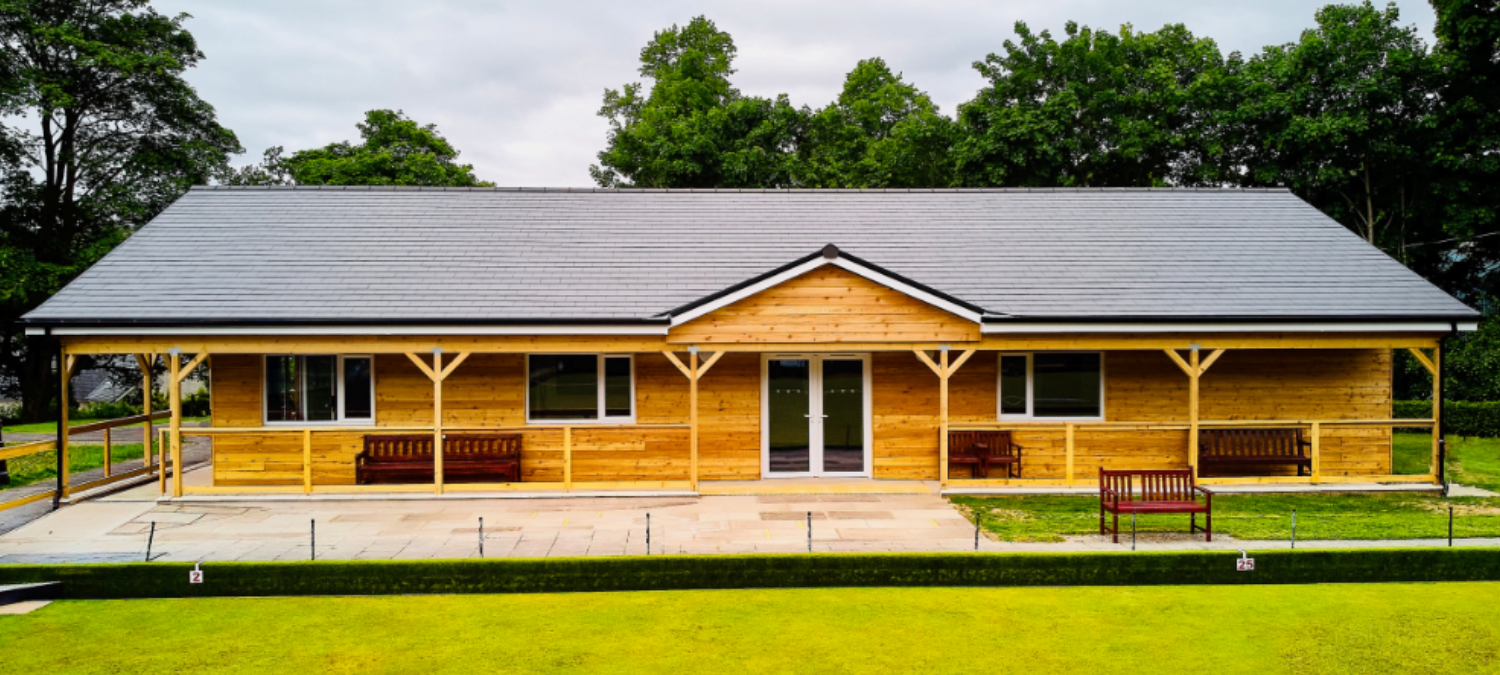 Increasing access to sport in Moffat
The Beechgrove Sports Partnership replaces an obsolete pavilion to encourage sporting activities and provide a valuable resource to the local community of Moffat.
The Beechgrove Sports Partnership was set up in 2014 by members of the local bowling, football, and tennis clubs coming together to promote the playing of sport in Moffat, with a particular focus on encouraging more young people to engage with sports. To help achieve this aim, it was important to replace the derelict pavilion at Beechgrove Recreation Ground with a new community facility.
Sports have been played at the Beechgrove Recreation Ground for 150 years, and the previous pavilion has been in service since 1968. It offered no disabled access to the building, the interior was cramped, and the condition was poor, and there was a danger that it would need to be closed.
In 2020, the project received £23,586 from the Annandale and Nithsdale Community Benefit Company and £10,000 from the Clyde (Dumfries & Galloway) Community Fund, both of which are administered by Foundation Scotland. This funding, alongside support from other funders, supporters, groups, and individuals, enabled the project to go ahead despite rising costs. While progress was affected by many factors, including the pandemic, the new purpose-built, modern pavilion is now complete as planned and already in use by the community. The building includes net zero inspired solar panel heating and battery technology which is projected to reduce energy usage in the new pavilion by approximately 45% and is fully accessible.
The new pavilion enables sports to be played throughout the year and in the evenings through the provision of indoor as well as lawn bowling and all-weather floodlit tennis courts also facilitate this. The Partnership is now focussing on expanding the use of the facility by encouraging other groups to utilise it.
Moffat now has a modern, energy-efficient facility that will serve the local community for decades to come and continue to provide access to sporting activities.