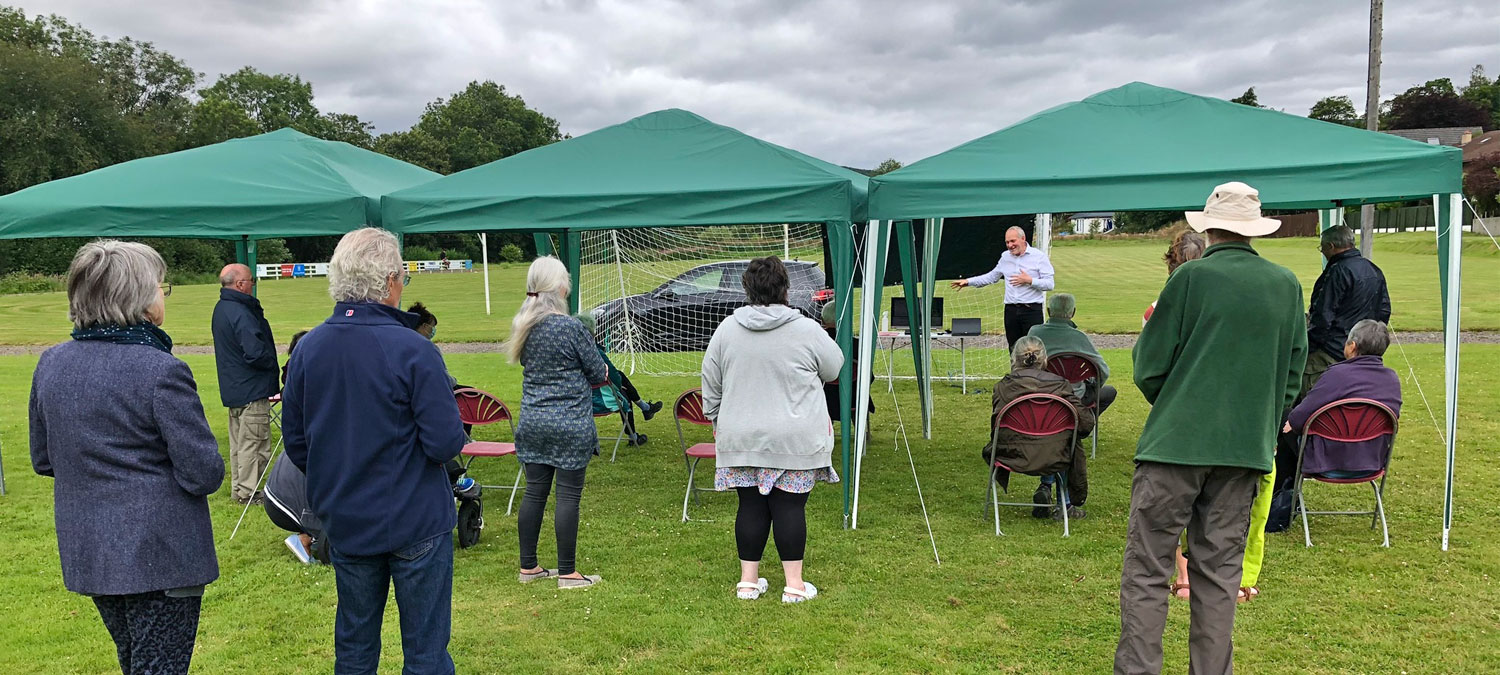 Investigating rural transport solutions in Contin
Contin Community Council (CCC) is a proactive organisation that manages several local projects such as developing heritage projects and producing a local newspaper. This project came about due to a sudden and significant change in the provision of public transport in the area.
CCC organised a public meeting in February 2020 to gauge community feeling about the issue of local bus services being cut back. The meeting had an attendance of 75 people – a significant amount for a small community. Residents expressed concerns about accessing health and leisure services, travel to and from the nursery, accessing onward travel connections beyond Dingwall and Inverness and also accessing employment.
Given the strength of feeling about this issue in the community, and the level of interest and concern generated, CCC had discussions with the bus company, the local authority and other community councils who were affected. With support from Highland Council and Foundation Scotland, they set up a steering group involving neighbouring communities of Garve, Strathpeffer and Marybank.
Funding of £5,000 was approved by the panel for the EDF Corriemoillie Contin Community Fund in March 2020 to commission a community transport study, to ascertain demand and feasibility for a local shuttle bus service or other methods of improving local transport connectivity and sustainability.
The project
CCC led on the project, working closely with representatives of the other community councils, and with support from Highland Council through the local councillor and from transport services. They appointed a contractor to look at current service provision in the immediate and wider area; review existing community transport models and schemes in other areas; carry out community consultations to ascertain demand; develop initial costings and proposals for a pilot shuttle bus service linking the communities with each other and with onward travel connections.
Outcome
The study was duly completed in August 2020. The community council was very pleased with the methods and approach taken which allowed for some outdoor socially distanced consulting as well as phone and on-line surveys. The impacts of COVID-19 on the study as a whole of course were significant with the limitations around shared transport of any kind throughout 2020. As a result of the study, the community council is now working with Community Support and Information Ross-shire to pilot a bus service at the key times of the day identified by the study.
CCC is also currently promoting carshare schemes as an alternative and is interested in investigating better cycle routes and e-bikes as part of a wider community transport project. There is potential for charging points at the new community hall, when built.
The EDF Corriemoillie Contin Community Fund enabled the community to address a specific local issue and commission their own study to help address the problem.
"The very professional feasibility study has provided us with a choice of options which, in consultation with our residents, will enable us to find  solutions to the lack of transport at very specific and critical times of the day. The study itself will also be very helpful in preparing funding applications."

Norma Ross, Contin Community Council