Community Invested Funds
As a charity, we understand the importance of a sustainable income stream to deliver long-term support and impact.
To help us deliver this, Foundation Scotland regularly invests funds to support the long-term needs of the voluntary and community sector. With over 20 years of experience, approximately £55 million in funds have been invested for over 100 different donors.
An increasing number of communities are now looking to invest their funds to provide a sustainable income for their community in the long term. We call these Community Invested Funds, which can contribute significantly to building community-owned wealth.
A Community Invested Fund is a sum of money (capital) invested to benefit a defined geographical community over the long term. Any financial return can then fund charitable activity within that community. The return from the invested capital is produced in a combination of dividends, interest and capital growth.
How could this benefit your community?
Investing funds can provide an income for your community in the long term. It will enable your community to fund more projects in the future and could also provide capital for more ambitious projects that arise.
But there are non-monetary benefits too. Building and planning your investment can also be great for community-building. Together, you can grow your skills, knowledge and financial acumen. Plus, having funds available to distribute to local projects will likely contribute to your community's social, economic and environmental wellbeing in many different ways.
Why work with Foundation Scotland?
Communities in Orkney and Perth & Kinross were the first to invest funds through Foundation Scotland's fund managers in 2006 and 2009. Since then, more than 20 Community Invested Funds have been opened – many of which serve clusters of communities, including one serving a whole region of Scotland. And many more communities have indicated interest.
Working with Foundation Scotland has multiple benefits:
Impact Investment: Funds will be invested with the Foundation Scotland EQ Impact Portfolio – a socially responsible way to invest which uses capital to achieve social and environmental good alongside financial returns. Read more below.
Experience: If you don't have any specialist investment experience within your community, don't worry. You will receive full support in setting up your invested fund, with fund performance being monitored by Foundation Scotland's highly experienced Investment Committee. We're also happy to signpost you to other communities that have gone down this route so you can learn from their experience.
Cost-efficient: The size of Foundation Scotland's combined investments means that your fund will benefit from lower fees than those incurred setting up your own investment portfolio.
Transparency: You'll have 24/7 access to your fund via our unique EQ Portal, offering you complete real-time visibility of the fund's performance.
Security: Your fund is ringfenced - with its purpose protected and any withdrawals and additions to the fund driven by you.
Where are funds invested?
Community Invested Funds are managed by EQ Investors as part of the Foundation Scotland Impact Portfolio. Investments are made in companies that deliver a positive societal impact through their goods, services and business practices. So, the companies your fund invests in will prioritise global challenges like the climate crisis, healthcare, and access to education or safe water and be required to demonstrate exemplary business practices in supply chains, low carbon policies, and staff welfare. The investment process is also guided by alignment with the United Nations Sustainable Development Goals (SDGs).
EQ Investors are regulated by the Financial Conduct Authority and are classified by the FCA as a Limited Licence Firm. You can find out more about our Impact Investment strategy and EQ Investors here.
Are there any risks?
While it may feel riskier than putting your money into a savings account, our 25 years of experience managing invested funds have shown the value will grow above the level of inflation over time. That's assuming only modest funds are withdrawn and put towards community projects each year.
EQ Investors and our Investment Committee closely monitor the performance of all invested funds in our Impact Portfolio. All funds benefit from broad diversification of investments minimising risk. At all times, the aim is to maximise the return on your investments – from income and capital growth to maintain (or grow) your original fund.
Although funds can be withdrawn anytime, an invested fund aims to build its capital value for later distribution. A community might decide not to withdraw any funds in the interim, or perhaps just for occasional ('exceptional') transfers linked to specific projects. This will reduce the capital value of the fund, maybe significantly.
It's important to recognise this is a long-term, future-orientated strategy. In the short-term, stocks can dip – and even drop considerably – which can cause anxiety. However, our experience supporting communities with invested funds shows that this approach yields growth and income when viewed over the long term. Before making any investment decisions, we recommend researching multiple options available for investing funds.
How do you get started?
If you're keen to find out more, please contact our finance team, and we will happily provide more information. We'd also be happy to meet and discuss this opportunity with members of your community.
If you decide to progress with a Community Invested Fund, we draw up an agreement between Foundation Scotland and either a formally constituted community body, or group such as a community panel from your area. We then agree on the fund's charitable purposes and how much you'd like to invest.
Foundation Scotland asks for an annual contribution to cover the ongoing governance and administration of your Community Invested Fund. The size of your investment determines the level of contribution. For the current contribution levels, please get in touch with our finance team.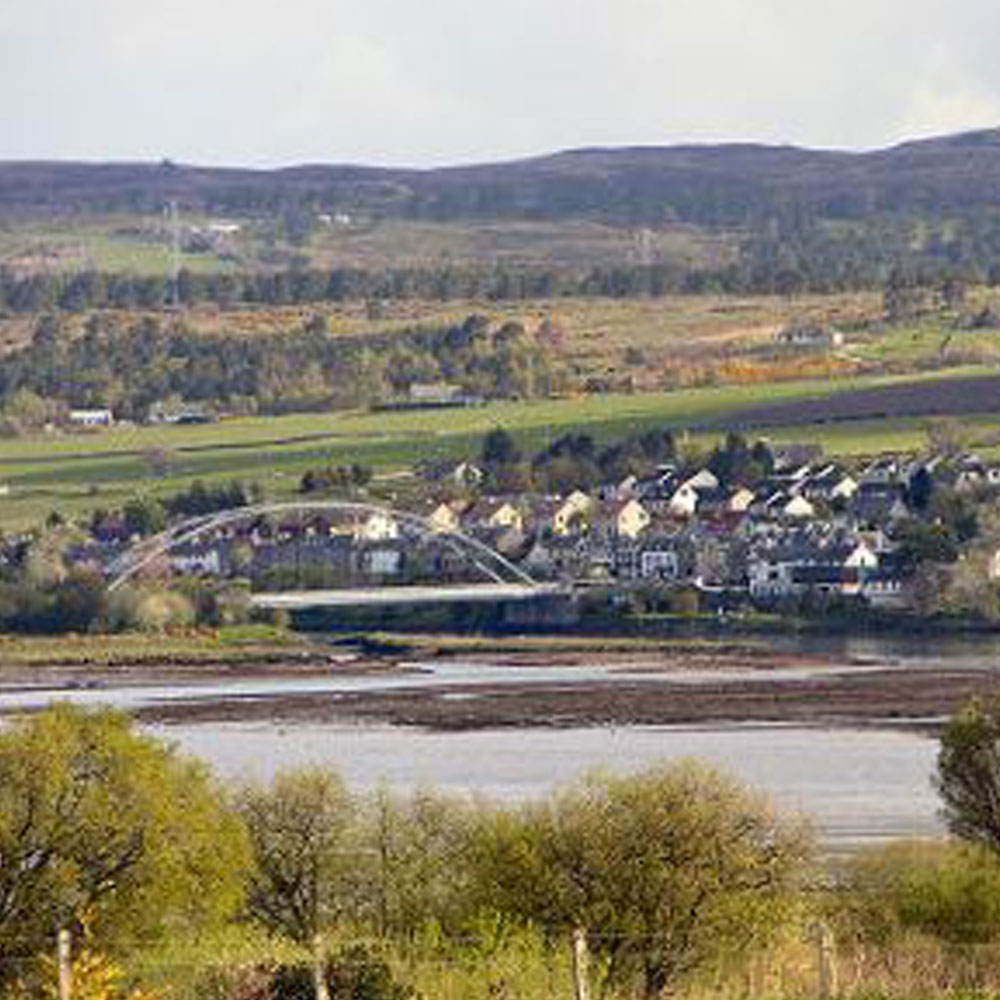 Creich Community Council has used Foundation Scotland to manage a Community Invested Fund for a number of years. We've found them to be efficient, informative, straightforward to deal with and, in a difficult financial market, as rewarding as could possibly be expected. The fund is added to annually, from a local wind farm, and will be able to provide income in the long-term for our community once the planned life of the wind farm is completed. The fund allows us the flexibility to withdraw money at any time to suit our needs. We would highly recommend this service to any other community organisation.
Pete Campbell, Creich Community Council Chair