INVESTING FOR YOUR CHARITY'S FUTURE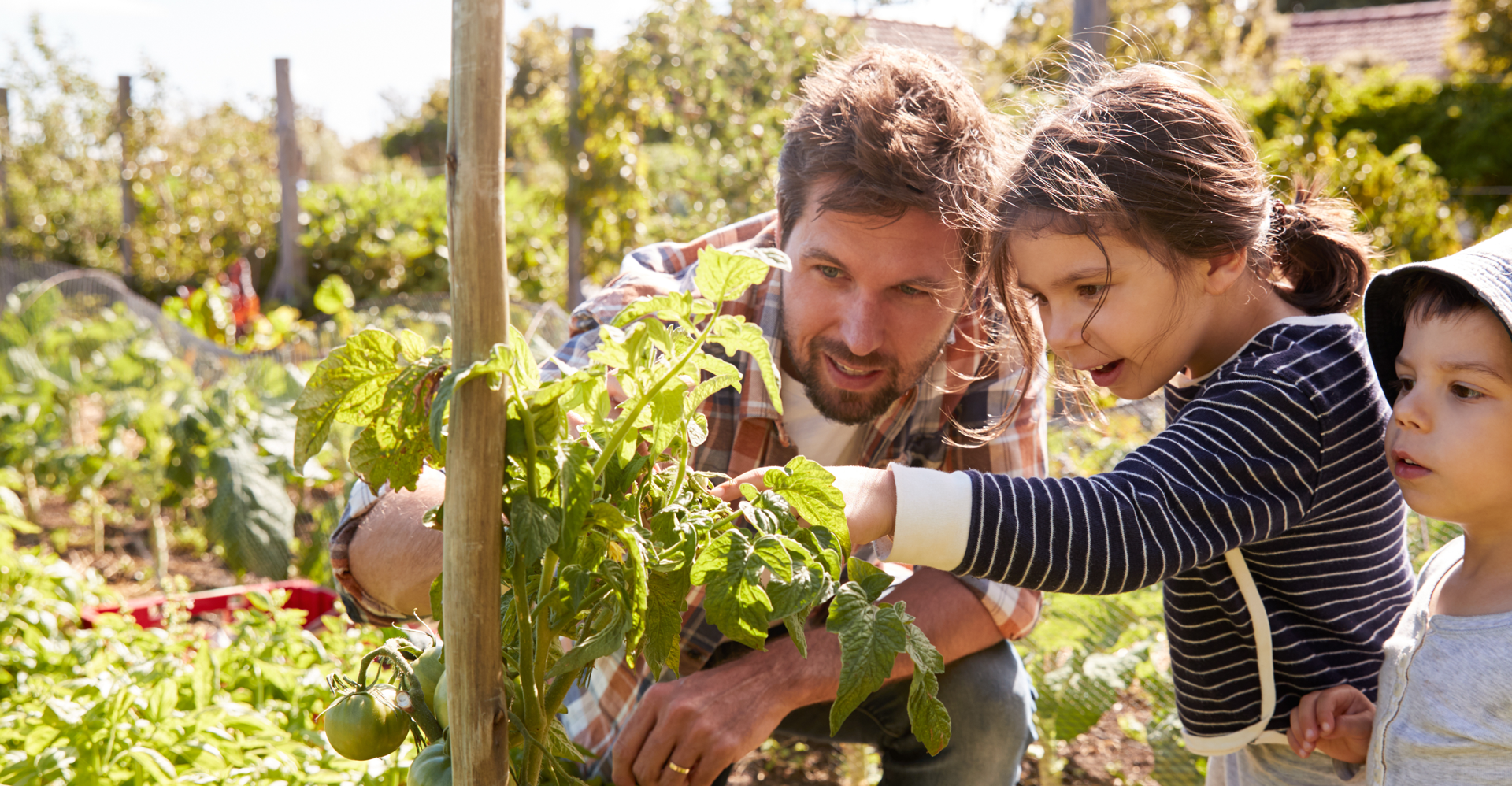 Charity Invested Funds
As a charity, we understand the importance of a sustainable income stream to deliver long-term support and impact.
To help us deliver this, Foundation Scotland regularly invests funds to support the long-term needs of the voluntary and community sector. With over 20 years of experience, approximately £55 million in funds have been invested for over 80 different donors.
If your organisation is interested in developing a long-term strategy for its income, a Charity Invested Fund is an easy way to get started. The returns can provide a perpetual stream of revenue for your charity which you can access for special projects or to support your day-to-day activities. Alternatively, you can take a longer-term view, leaving the fund to grow over time to deliver lasting support.
What is a Charity Invested Fund?
A Charity Invested Fund is a sum of money (capital) invested to benefit your charity over the long term. Any financial return can then fund your charitable activity. The return from the invested capital is produced from a combination of dividends, interest, and capital growth.
Investing a percentage of your charity's funds can help you build your own long-term legacy. Many organisations choose to invest when they've had a spike in income. Perhaps you've raised a significant amount of funds through an appeal. Or maybe you've had a large donation or legacy left to your charity.
Transferring some of your charity's income into an invested fund with Foundation Scotland has multiple benefits for your organisation:
Experience: If you don't have any specialist investment experience within your community, don't worry. You will receive full support in setting up your invested fund, with fund performance being monitored by Foundation Scotland's highly experienced Investment Committee. This frees up your time to focus on delivering your charitable objectives.
Impact Investment: Your money will be invested with the Foundation Scotland EQ Impact Portfolio – a socially responsible way to invest which uses capital to achieve social and environmental good alongside financial returns. Read more about our portfolio here.
Cost-efficient: The size of Foundation Scotland's combined investments means that the fund will benefit from lower fees than those incurred setting up your own investment portfolio.
Transparency: You'll have 24/7 access to the fund via our unique EQ Portal, offering you complete real-time visibility of the fund's performance.
Security: The fund is ringfenced, its purpose protected and any withdrawals and additions to the fund are driven by you.
Where are funds invested?
Community Invested Funds are managed by EQ Investors as part of the Foundation Scotland Impact Portfolio. Investments are made in companies that deliver a positive societal impact through their goods, services and business practices. So, the companies your fund invests in will prioritise global challenges like the climate crisis, healthcare, and access to education or safe water and be required to demonstrate exemplary business practices in supply chains, low carbon policies, and staff welfare. The investment process is also guided by alignment with the United Nations Sustainable Development Goals (SDGs).
EQ Investors are regulated by the Financial Conduct Authority and are classified by the FCA as a Limited Licence Firm. You can find out more about our Impact Investment strategy and EQ Investors here.
Find out more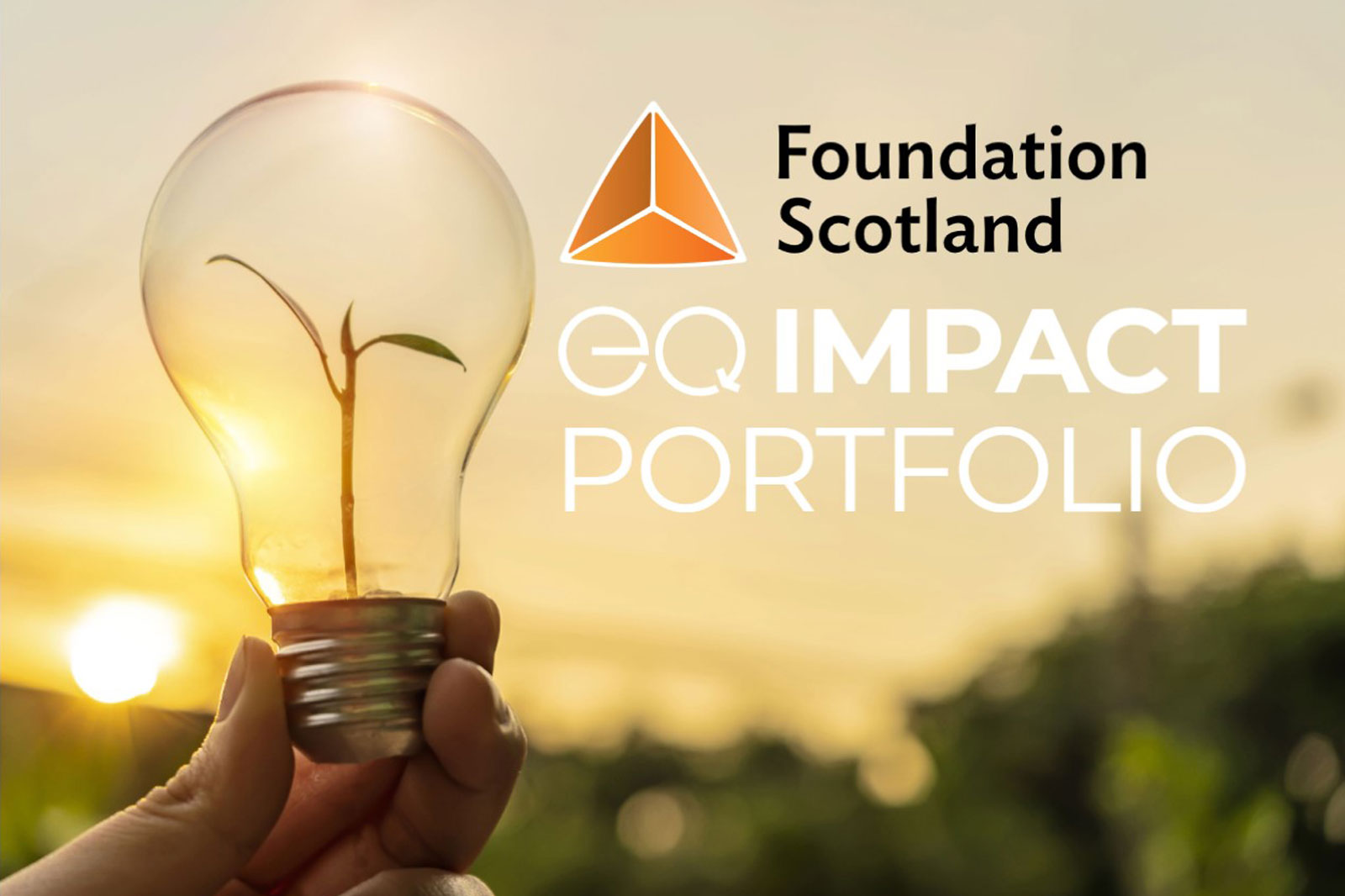 Why work with Foundation Scotland?
We're a charity too. We know how hard you work to raise vital funds to support your work, so we'll sure make every penny counts. You can trust our experienced team and investment managers to manage funds with your interests at heart. Associated fees are kept to a minimum and help us support more charities like yours.
We've done all the hard work. Whilst any organisation can embark on an investment journey, navigating numerous investment options takes time and can be overwhelming. You may not have the in-house expertise or find the initial set-up costs prohibitive. We've been investing funds for over 20 years, and with our EQ Impact Portfolio, we can have you set up in no time at all.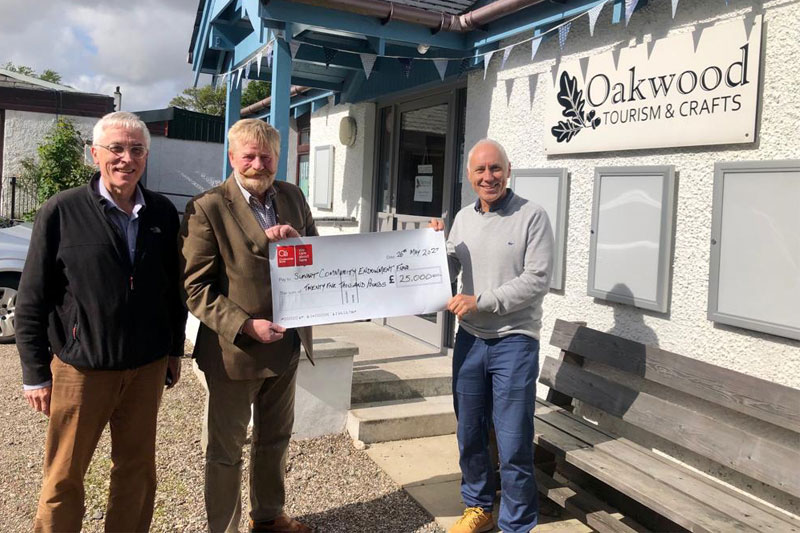 Next Steps
If you're interested in finding out more about opening a Charity Invested Fund, our experienced finance team and Investment Committee will happily provide more information on request. We'd also be happy to present to your Board of Trustees.
If you'd like to invest in the future of your charity, get in touch with out finance team by calling 0131 524 0332 or emailing finance@foundationscotland.org.uk.