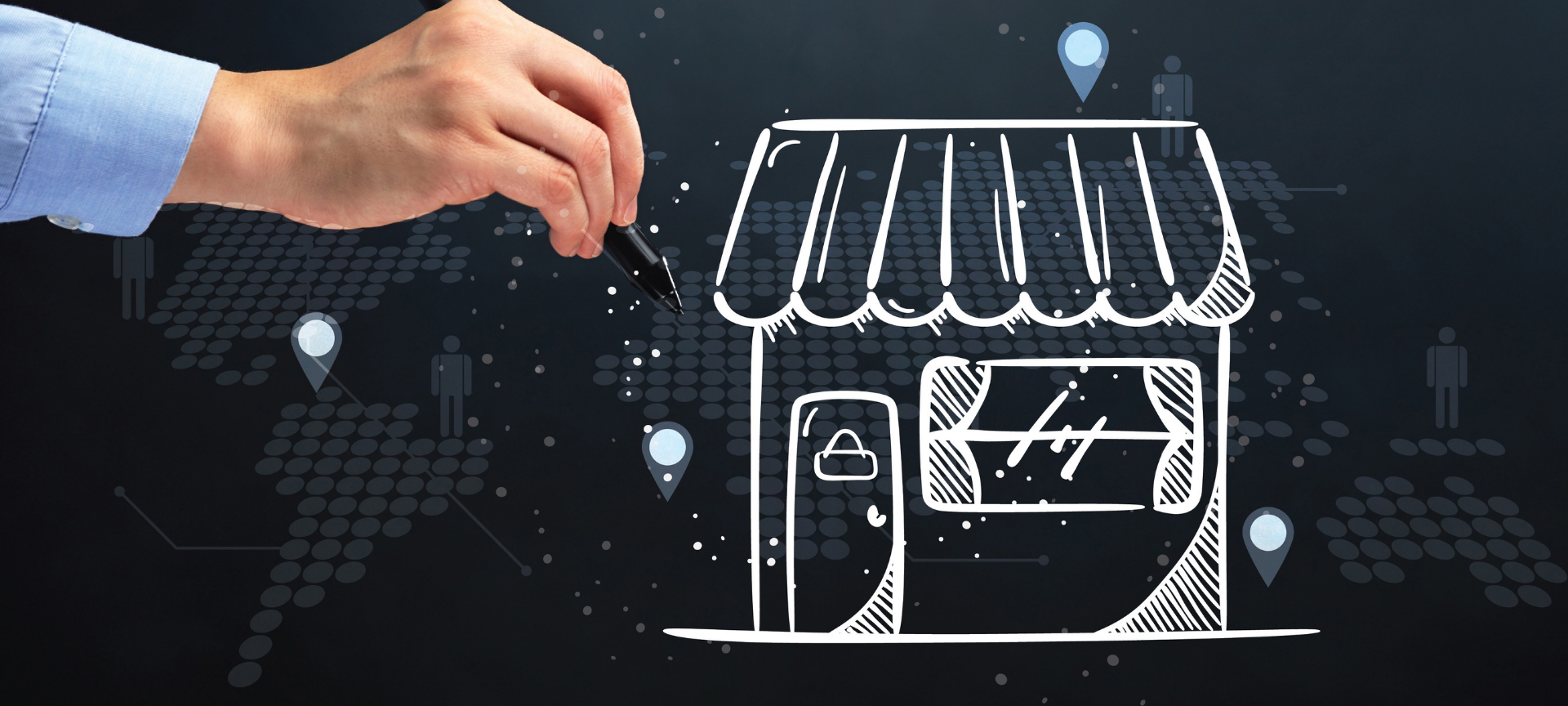 Cockburnspath Community Shop a step closer
Date published: 01/12/20
Related fund:
A determined community is on the verge of having a community-owned not-for-profit shop following the closure of the much-loved village store. Grants from Greencoat Drone Hill Community Fund and Foresight Kinegar Community Fund will help Cockburnspath Community Enterprise Limited (CCEL) get the shop started. And CCEL has just launched an innovative Community Share Offer to complete the funding needed to launch.
When Cockburnspath Village Store sadly and unexpectedly had to close in December 2019, it left a gaping hole in village life. Not only had it been the only shop for several miles, but it was also crucial to the social fabric of the village. Working together, the Community Council, a Community Development Facilitator (also funded by Foresight Kinegar Community Fund) and local residents formed CCEL to find an alternative.
CCEL is leasing the site adjacent to Cockburnspath Village Hall and football field in the heart of the village. A modular building will be placed on the site for three years until a permanent structure can be found or built. CCEL's thorough market research indicates it will also attract new custom from walkers as they start or end the Southern Upland Way, and tourists from nearby caravan parks and cottages.
CCEL, a Community Benefits Society registered with the Financial Conduct Authority, launched its Community Share Offer on Monday 9th November. Each share is £10 and no individual can buy shares above £2,500. Community shares are different from regular shares – they cannot be sold for profit, but may be withdrawn under certain conditions or transferred in the event of the purchaser's death.
We are now on the last leg. Since our village store closed in February this year, we've worked tirelessly amongst the Covid restrictions to get this far. The final hurdle is to secure much needed working capital to get the Community Shop across the finishing line. Anyone who purchases a Community Shares will have a say in running the enterprise as a Shareholder

Richard Copland, Chair of CCEL
Administered by Foundation Scotland, the Foresight Kinegar Fund is contributing £5,000 for the aggregate used for site levelling, whilst Greencoat Drone Hill Community Fund granted £10,000 for the accessible toilet facilities, chillers and freezers to be installed in the shop.
We are delighted to have played a small but timely part in CCEL's immense work to launch a community-owned shop in Cockburnspath. There is good evidence that the shop will help attract and retain residents, whilst helping showcase local crafts and produce, and overall contribute to the vibrancy of the Co'Path & Cove community. That is exactly what local Community Funds are for

Malcolm Jack, Community Funds Manager at Foundation Scotland
In the backdrop of Covid restrictions, the new Community Shop will be a focal point for enhancing the local economy, creating local employment, reducing car journeys and encouraging walking.
We're delighted to hear that Foresight Kinegar (Cockburnspath & Cove) Community Fund will help in establishing the community-owned shop in Cockburnspath. We understand that local shops can act as an integral hub to a community and we are glad to see that the Community Funds will help in promoting local produce and crafts

Saadat Ullah, Technical Portfolio Manager
There is more information about CCEL's plans and share offer on their website. 11th December will be the last chance to get a share, so local residents are warmly invited to check out the website and get involved.