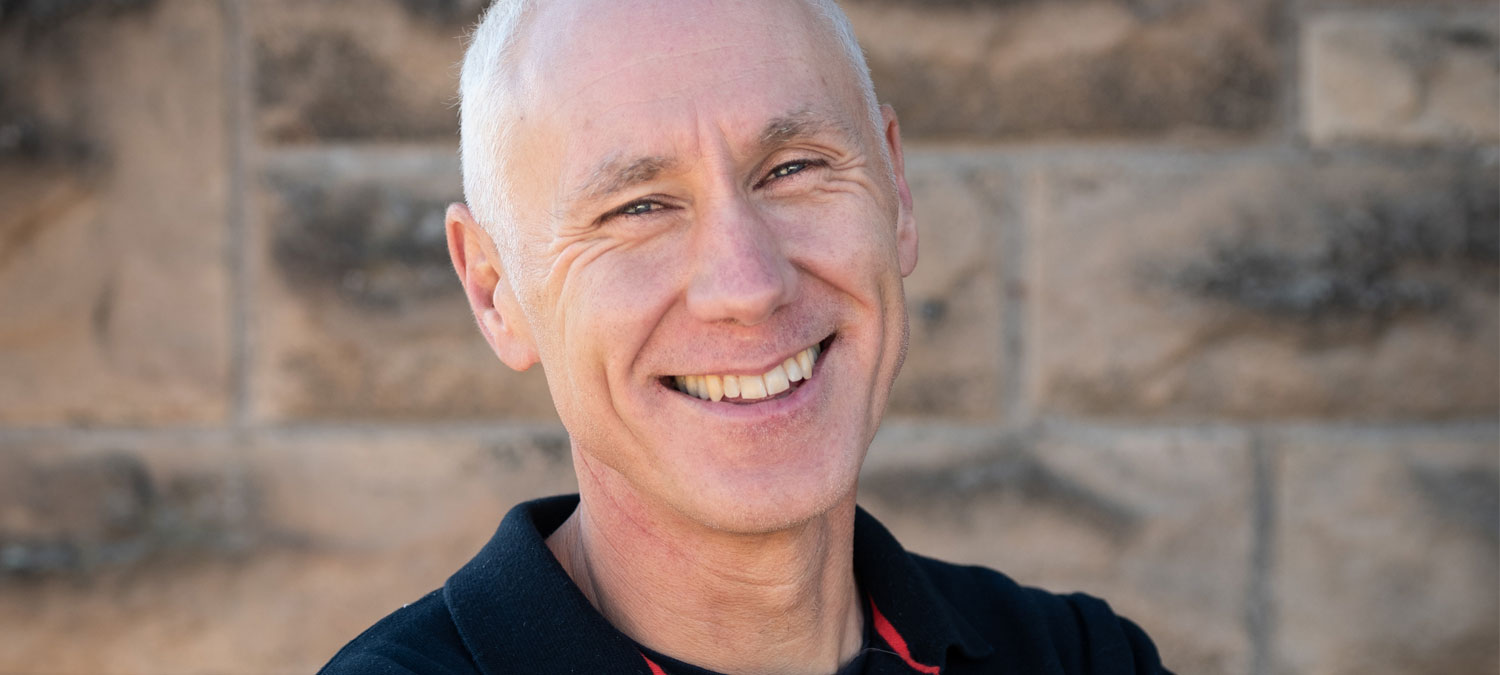 Empowering grassroots-led change across Scotland
Reflecting on our 25th anniversary, there are so many moments that have shaped our journey and have led to this point in time. A time when more than ever, the need for a community foundation serving Scotland's communities is clear. I've highlighted some of these moments, almost as a way of pausing for breath, before the next 25 years!
An entrepreneurial streak combined with massive volunteer effort characterised our earliest activities. We stayed focused on raising independent funding to support charities and communities, but besides that guiding pole star, we were pretty wide-ranging and rarely said 'no'. Many of those early activities became their own organisation or have endured in different ways.
We were at the forefront of large-scale fundraising walks and runs, which raised millions for charities through the Foundation. The Caledonian Challenge was a highlight in the calendar. Many had a love/hate relationship with walking all day and night along the West Highland Way – a team builder and a fundraiser. It ran for 20 years and raised £14 million for grassroots projects. The Loch Ness Marathon, an offshoot event we created, continues to this day, offering individuals a running challenge as well as a fundraising platform.
The Women's Fund for Scotland was created and managed under our roof, as was the Stewart Ivory Financial Education Trust, the Scotland – Malawi Fund, among others. We acted as an incubator for these ideas, helping their founders find their feet, raise funds, and deliver impact. Many now have continued with their own charitable independent setup.
We remained committed to fuelling the grassroots community sector throughout these early years. These funding projects were mainly volunteer-led and driven with small grants, something many other funders didn't focus on. We started to make some larger awards too. It's difficult to recall all, but as examples of differing scales,
£500 funding for a cooker in Ecclefechan Village Hall provided 500 hundred meals a month to a lunch club. In contrast, The Arts Funding Prize of £3 million helped build the Edinburgh Sculpture Workshop, a flagship centre in Scotland
During the 2000's we underwent an adolescent growth spurt. Some of our earliest endeavours started to take hold as people noticed what we were doing and offered alternative ways to manage and distribute charitable funds. The family-owned William Grant & Sons asked us to help shape their youth funding programme. This successful partnership funded programmes for children and young people in a deep way, over a decade, eventually leading to the family setting up their own foundation as an umbrella for all their giving. Our relationship continues today, and we often liaise on significant issues facing Scotland's communities, not least climate change.
Working with other families and companies also developed in this way, and the Foundation remains their ongoing partner. Examples include JK Rowling's Volant Charitable Trust' support for work with women and families in disadvantaged communities in Scotland and Baillie Gifford's range of community awards across Scotland. These relationships and funds helped us grow into becoming a more effective and impactful grantmaker and taught us how to support a wide range of donors, including individuals and families, companies, and other grantmaking trusts.
We began to focus on growing local philanthropy, developing relationships with financial and other advisors to people with the means to become major donors. We held events, such as "Scotland's Philanthropy Debate", hosted by broadcaster and BBC anchor Sally Magnusson. We aimed to grow the number of people engaging in impactful giving, whether under our roof or otherwise. A unique feature of a community foundation is in offering a 'donor-advised fund' service. This is a more accessible version of an independent charitable trust, usually with invested capital that fuels regular grantmaking. This model has endured and grown, leading to much larger capital under our management.
We've since taken a step away from traditional investment approaches to an 'impact investment' portfolio. Our stewarded funds are invested in businesses that actively do social good as a way of ensuring both our grantmaking and where we hold capital both have a social impact.
I recall many meetings in the early 2000s with individuals, back then setting up relatively modest investment funds and often to support multiple projects that made up the fabric of the community. One such individual was Betty Ure, who lived on Arran. Her fund provided grants out to about 20 projects in Arran each year, including music and drama clubs, youth projects, building accessible footpaths, the local lifeboat and mountain rescue teams … the list goes on. We made annual grants on Betty's birthday in mid-July, under the name of the Abington Trust, as she wanted no recognition for her giving. Betty passed away many years ago, but her charitable wishes remain intact. Her fund has grown substantially from her legacy under our roof, and we still make awards in July each year, but now in the name of the Roy and Betty Ure Trust. Our connection with Betty taught me many things, but above all the importance of taking good care of our long-term relationships.
Many individuals have joined us since, and they all have their special focus or way of doing things regarding charitable giving. Sometimes aiming to spend out the charitable capital fund set-up with us to focus on a single issue, but often with a wider focus and intent for a permanent charitable fund. For our part, we pay attention to all these relationships and add value where we can, showcasing community priorities that we see in Scotland, and which intersect with the causes and communities they care about.
During the mid-2000's we also ventured into other charitable funding sources, including working with commercial energy and land developers. The burgeoning onshore windfarm sector sought better ways to engage with the communities they had chosen to support, always on or near their windfarms. We flexed our charitable muscles to develop a more engaging way of working with communities about local funding, ultimately targeting money in the most impactful way. This model usually involves helping form a community advisory panel to help set a focus for their funding, money which is normally available over 25 years. We continue to learn how best to structure this side of our work, having become a major provider of place-based engagement and grantmaking services in Scotland. This work has taught me that to deliver this work well requires deep and ongoing relationships with many community members, a service that goes beyond the usual grantmaking paradigm.
An ongoing relationship with the community lottery fund in Scotland has led to many initiatives, not least to establish Resilient Scotland, Scotland's first organisation offering blended finance into the social enterprise sector. Following a successful decade, which has seen investment support into projects such as Freedom Bakery and Homes for Good, Resilient Scotland decided to stick to its first intention – to wind up the entity but preserve the model. I'm proud to say they chose Foundation Scotland to be the ongoing home for their blended finance product.
Several years ago, a conversation with OSCR about the scale of dormant charitable assets has led to a new service under the banner of Revitalising Trusts. Linked to one of our ambitions to harness finance, we're paying attention to dormant funds and assets, and we're delighted to partner with OSCR in reviewing and contacting charitable trusts which seem to be dormant. A similar project south of the border has begun to revitalise several million back into charitable use and achieve public benefit. We aim to do likewise and will continue to look for other funding sources, where we could play a helpful role.
Bringing our story up to date, I will remain forever proud of how the Foundation responded in a crisis. We try to set out our stall with a focus on preventative funding, planning ahead, doing things with independent charitable funding that can't always be done with government funds. However, sometimes there is a time to think and act differently.
Our first experience of fast and responsive grantmaking was in the foot and mouth crisis in 2001, impacting agriculture and tourism - we ran a same day turnaround fund for communities using a fax machine (remember those?!). And in 2015, we responded to communities affected by significant flooding events following Storm Desmond. We'd moved on from fax machines, but we did escalate local funding groups digitally and quickly to make on the ground decisions on grants. But we really put our shoulder to the wheel in 2020, alongside other funders, when communities had to respond to the lockdown and later the ripple effects of the pandemic.
It's often only at these moments when you realise what a truly amazing staff team it is that you're fortunate to call colleagues.
Our growing relationships with donors also lead to an outpouring of donations. We were the first to hit the ground in Scotland, mobilising money to the people that needed it, well ahead of government and other support. I don't really see Foundation Scotland as a first responder, but from time to time it's good to know we can do it when it matters.
Among other things, the pandemic showed us the power of collaboration. We're taking that lesson forward into our next 25 years. There is a time for doing things alone as a Foundation, but more often we know better results and more impact come from working together. Our Strategic Plan 2020 – 2030 hammers home that we will reach out to more partners, and more frequently. Our Plan underlines many other things, but in the main, it underlines that we will build on the key moments over the first 25-years, the activities which make real sense to the sector, which have endured, and which have turned into our charitable services for donors and grantmaking programmes for thematic and place-based communities across Scotland. We plan to pay more attention to being impactful in how we distribute funding, alongside better ways to tell the stories of this impact.
And finally, we cannot underestimate the role of the Foundation's Board. Their invaluable guidance and support over the past 25 years have enabled our growth and helped drive our strategy forward. Their contribution to our success and our work's impact within Scotland's communities can not go unrecognised.
For 25 years, we have connected the generosity of donors, corporates and individuals, to enable and empower vital projects and grassroots-led change. Here's to the next 25-years!