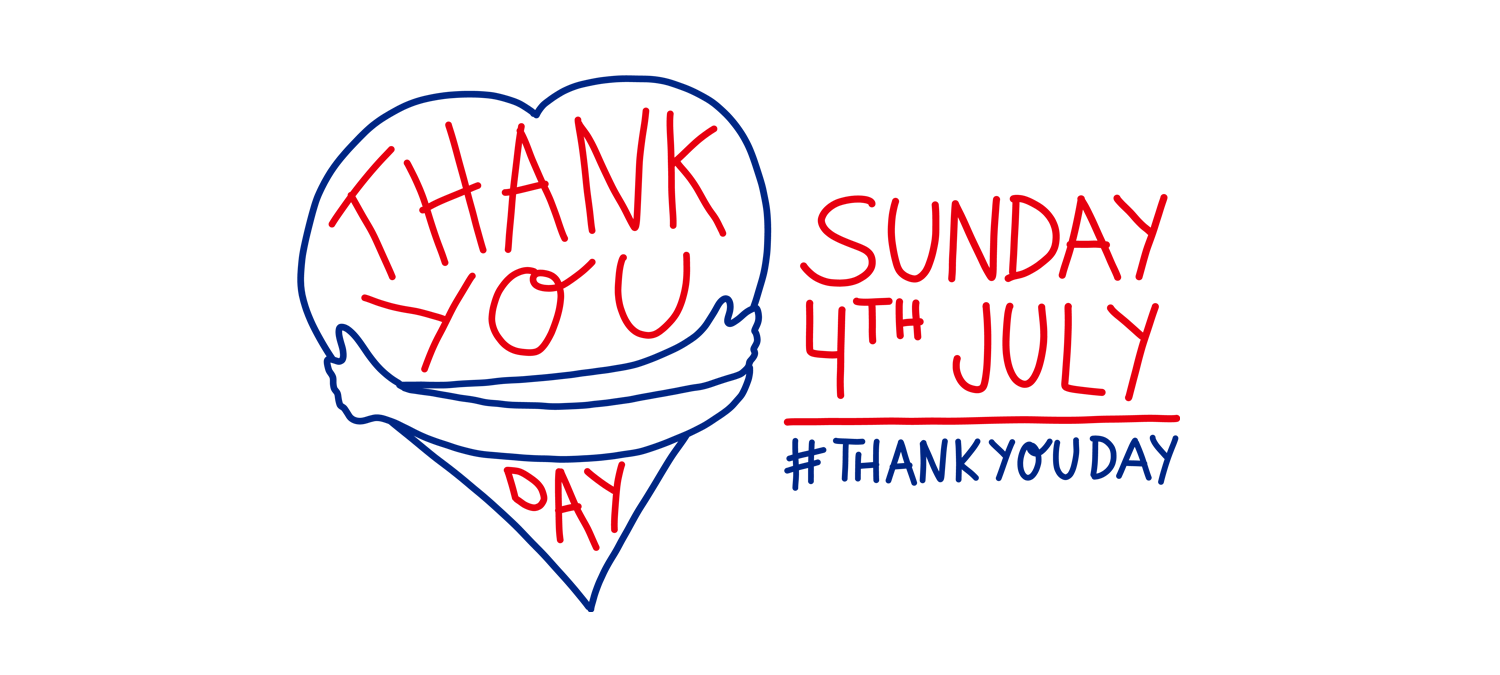 Join the #ThankYouDay celebrations
We know the last twelve months have been difficult for everyone, and we couldn't have got through it without each other.
Whether it's the neighbours for checking we were okay, the delivery drivers who kept food on the shelves, the volunteers who helped get the vaccine out, or the kids for learning from home – we've all got somebody to say thank you to.
That's why we're encouraging everyone in Scotland to join in the national Thank You Day on Sunday 4th July, alongside some amazing individuals and organisations including the NHS, Royal Voluntary Service, The Sun and The Mirror, ITV and the Scouts, Michael Sheen, Tim Peake, Ellie Simmonds, Bear Grylls and the Archbishop of Canterbury.
We'll be saying a huge thank you to all of our generous donors and every single charitable organisation who have worked tirelessly to support their communities over the past year - our third sector heroes!
There are so many people who deserve thanks this year, so let's make Sunday 4th July the UK's biggest Thank You Party ever. Watch the video below for more details and find out how you can get involved here: https://thankyouday.org.uk/