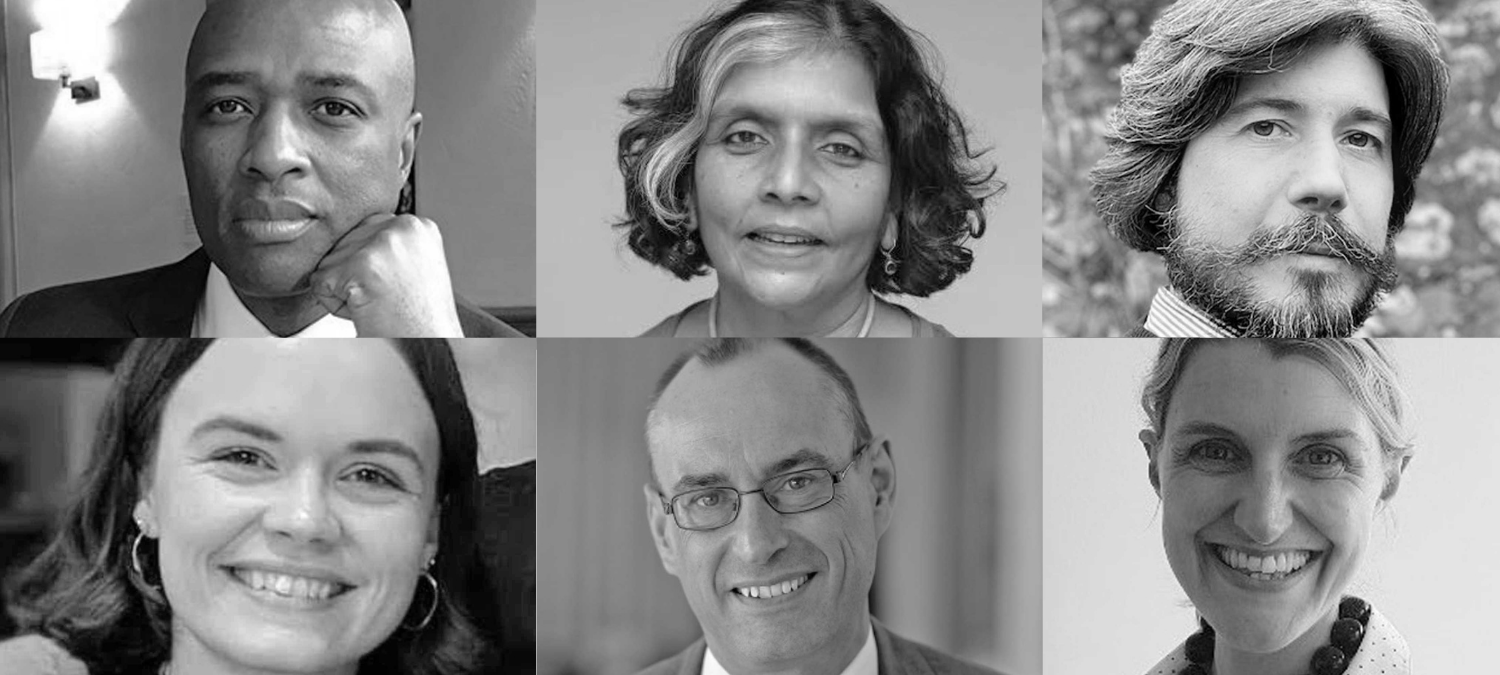 Welcoming six new Trustees
Following a recruitment campaign in January, Foundation Scotland has increased our Board from nine to fifteen Trustees.
Foundation Scotland has been strengthening communities throughout Scotland for more than 25 years, distributing more than £100 million through innovative funding programmes. The communities they support are naturally diverse, be that urban, rural or remote, virtual or physical, affluent or deprived, of different faiths and beliefs and across a range of ethnic backgrounds.
To ensure our Board reflected the communities we serve, we encouraged individuals from an equally diverse range of backgrounds to apply. The campaign received a significant response, with more than 40 applicants from all over Scotland. Candidate applications were matched against expertise and influence gaps identified by Foundation Scotland, and then values-based interviews led to the selection of the six new trustees.
New trustee Jen Gordon (bottom left) is an experienced programme and funding manager who currently works for the Foreign, Commonwealth and Development Office (FCDO). Before joining the FCDO, Jen worked at Comic Relief, where she was instrumental in establishing their first social investment function and managing grants to organisations across the UK and internationally. She also managed strategic funding for major donors and led on partnerships with organisations such as the National Lottery Communities Fund, GlaxoSmithKline and the Scottish Government.
Stewart Carruth (bottom centre) is a former Chief Executive and Director of Corporate Governance in local government and is now Operations Director for a start-up company. Stewart has worked across a range of organisations, large and small, not for profit, private and public. He also has experience as a Board Member of the Scottish Council for Development and Industry (SCDI), Chair of Finance Committee and former Board member of Social Investment Scotland, as well as being a current Non-Executive Director.
Shona Smith (bottom right) is Head of Marketing at Tesco Bank, where she has worked for the last 15 years planning and executing acquisition and engagement marketing strategies leveraging Tesco's brand and unique assets. Before financial services, Shona worked for 10 years in creative agencies working with organisations such as The Scottish Government, Visit Scotland, Scottish Power and Scottish and Newcastle.
Leslie Rance (top left) is a partner at the boutique strategy consultancy firm, MindofaFox, and Growing Foxes, its leadership development division. Leslie has more than 25 years of international experience as a corporate executive, primarily in the mining and consumer goods industries. He's held various Board and executive roles in information technology, corporate strategy, public and regulatory affairs, which included responsibilities for corporate social investments in several countries, human resources and general management. Leslie is a Fellow of the Aspen Institute's Global Leadership Network and the African Leadership Initiative. A certified associate integral coach, he holds a master's degree in International Business with Law from the University of Salford, United Kingdom.
Mamta Patel (top centre) has a long career in science journalism. She has reported on sustainability and social issues for 30 years for various business publications, engaging across international supply chains with hundreds of companies and their stakeholders in many countries. She co-founded Chemical Watch in 2007 - a high growth digital B2B publication providing an international business audience with essential intelligence on regulatory compliance and broader chemicals risk management issues. She successfully sold this business in 2020 and is now applying her accumulated knowledge as a business leader and journalist. As a first-generation migrant to the UK, Mamta is joining a select number of boards working with businesses and charities on membership development, diversity and inclusion, social mobility and sustainability issues.
The sixth new member of the Board is Tobias Jung (top right). Tobias is a Professor of Management at the University of St Andrews, where he is the Head of School of Management and the Director of the Centre for the Study of Philanthropy & Public Good. Before joining St Andrews in 2014, Tobias was Principal Research Fellow at Cass Business School City University London, where he worked with the Centre for Charitable Giving and Philanthropy (CGAP) and the Centre for Charity Effectiveness (CCE). Tobias is an Honorary Member of The Chartered Institute of Public Finance and Accountancy (CIPFA) Japan Branch, an Editorial Board Member and Book Review Editor of the academic research journal Nonprofit and Voluntary Sector Quarterly, and Co-Editor of the Global Perspectives on Philanthropy and Public Good book series.
Commenting on the new Trustee appointments, Chief Executive of Foundation Scotland Giles Ruck said,
"We have invested time and energy in 2020 in identifying our future plans. Our new trustees each bring something different to our strategic growth, and to strengthening our governance. We're looking forward to everyone contributing to the organisation with new thoughts, ideas and challenge."
You can view our full Board of Trustees on the Trustees page. We also have a staff page so you can see the rest of our team at Foundation Scotland.