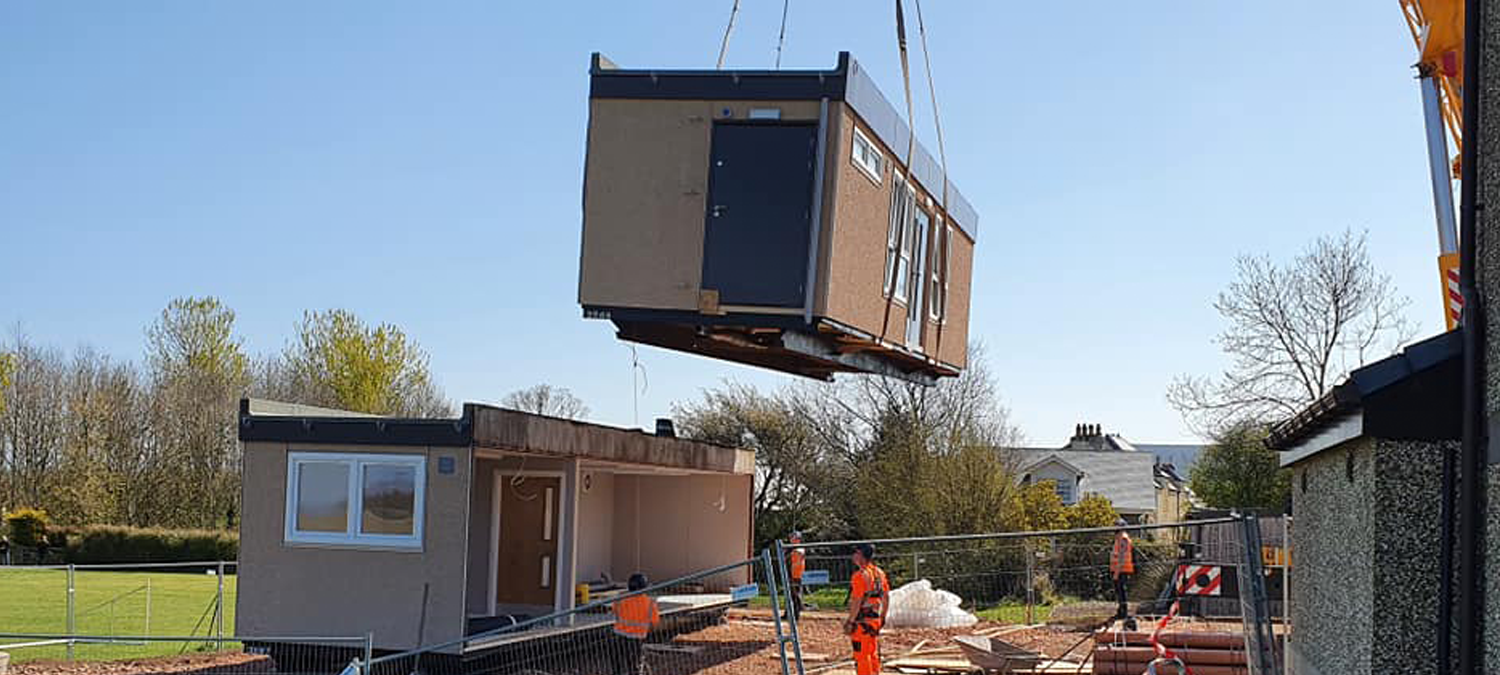 A new take on grocery delivery!
Date published: 18/05/21
Related fund:
The resourceful and determined Cockburnspath Community Enterprise Limited (CCEL) crew have celebrated the installation of their temporary community shop. 
Following the unfortunate closure of the community's only shop just prior to the pandemic, Co'Path & Cove Community Council, the local Community Development Worker and committed residents got together to fill the gap. Intensive efforts resulted in the rapid formation of CCEL as a Community Benefits Society registered with the Financial Conduct Authority, business plans, market research, negotiations with Scottish Borders Council and a host of other issues being tackled.
Last week marked a major milestone, as the temporary shop was dropped into place – the local primary school children were given an extra-long morning break to watch the crane lifting it in!
A grant from Foresight Kinegar Wind Farm Community Fund enabled CCEL to level the site and buy the aggregate needed for the foundations. CCEL launched an innovative Community Share Offer in November 2020 to generate working capital and encourage resident ownership, and a grant from Greencoat Drone Hill Wind Farm Community Fund was awarded towards accessible toilet facilities, chillers and freezers to fit out the shop.
Local jobs have already been created. Two part time managers are in place setting up till systems, planning the layout and linking up with suppliers. A host of local artisans are already signed up to provide bread, honey, cooking seasonings and all kinds of other goodies. In addition to saving car journeys and making shopping far easier for elderly residents, the shop will cater to walkers completing the Southern Upland Way or staying in nearby holiday lets and caravans. In the long-term, CCEL plans to transition to a permanent shop and expand the range of goods and crafts available.
You can follow the progress of the new Cocksburn Community Shop on their Facebook page and see the event coverage in the Berwickshire News.