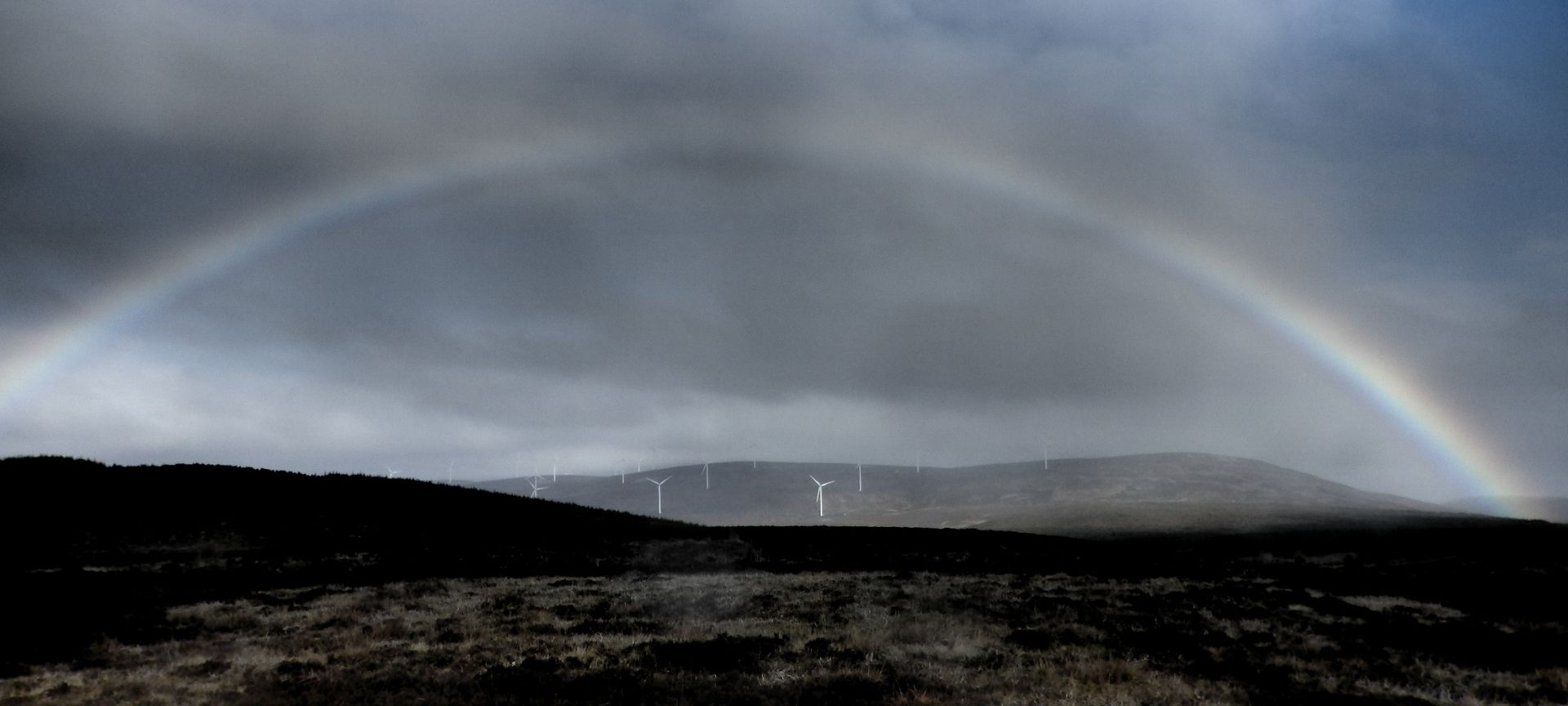 Local funding boost benefits all ages
Date published: 01/11/21
Related fund:
Local organisations providing support and services for all generations celebrate a funding boost of almost £100,000 this autumn thanks to the latest awards from the Dorenell Wind Farm Community Fund.
The fund supports community-led, charitable activities and benefits people living in the communities of Dufftown, Auchindoun, Glenrinnes, Glenlivet, Inveravon, and Cabrach. Since its launch in 2020, more than £650,000 has been invested in local services and initiatives.
This autumn, £99,845 in awards were shared between 4 local organisations, including a £60,000 grant to Speyside Youth. The grant will contribute to staff costs for three years, enabling the team of youth workers to continue their great work at the Youth Café in Dufftown, providing opportunities for young people in the area, including peer support, volunteering and a range of outdoor activities.
Elaine Clarke, the Chair of Speyside Youth, said:
"Our Youth Work Team deliver a valuable, much needed service to our young people through weekly youth cafes, one-to-one support, learning new skills, and providing a "safe space" for them to socialise.

Receiving the award for Speyside Youth means we can continue to maintain and build upon the essential work that has been provided by our youth work team over the past five years."
The Cabrach Trust received an award of £29,880 for an exciting project called Cabrach Lives. This will bring young and old members of the community together to collect and record oral history to preserve the area's unique heritage. The project will result in an archive of memories and stories available online and shared in a book and touring exhibition, ultimately permanently based at the Cabrach Heritage Centre.
Tomintoul & Glenlivet Outdoor Bowling Club is working to attract more young members to the sport. They recently held a successful inter-school competition between Tomintoul and Glenlivet Primary Schools, supported by a micro-grant from the Dorenell Fund through Glenlivet and Inveravon Community Association. The Club has received an additional award from the Dorenell Fund of up to £7,965, which will help pay for new doors and windows at the clubhouse to improve energy efficiency.
A final award was for £2,000 and went to Moray Baby Bank to support their work in helping families in need in the Dorenell Fund area. Moray Baby Bank is a small charity that provides donated clothes and equipment to families with very young children in the Fund area and throughout Moray.
Community groups and charities are invited to apply for the next round of funding from Dorenell Wind Farm Community Fund. The next deadline for applications is 30th November.
Projects that benefit the communities of Dufftown, Auchindoun, Glenrinnes, Glenlivet, Inveravon or Cabrach can apply for up to £30,000 for projects and activities that are charitable in nature, community-led and will benefit local residents. Projects should meet the themes highlighted in the Dorenell Community Development Plan, such as environment, heritage, recreation, tourism, housing and transport. Grant awards are recommended by a panel of representatives drawn from those communities.
Laura Noone, EDF-Renewables Area Manager for Scotland North:
"It's great to see such a geographical spread of interesting projects receive support this autumn from the Community Fund. As always, we love to follow the progress of our recipients and look forward to seeing how the fund positively impacts people living in the communities of Dufftown, Auchindoun, Glenrinnes, Glenlivet, Inveravon, and Cabrach."
Advice on completing your application is available from the Fund Co-ordinator Marion McDonald on 07912 759524. A one-to-one advice session can also be booked at the Dufftown Farmers Market at Mortlach Memorial Hall on 13th November, click here to book your session. There will also be a funding advice drop-in session at Glenrinnes Community Centre on the same day. Pop along for a chat and tea and cake between 2.30 and 4.30 pm.
Community Associations in the four fund communities operate their own micro-grant scheme for smaller awards of up to £1,000 and can be contacted directly for details.
For more information on the fund please visit the fund page.