EDF Renewables Dorenell Wind Farm Community Benefit Fund
| | |
| --- | --- |
| Grant size | Up to £30,000 |
| Area | Moray |
| Key dates | |
| Application deadline*: | 31/07/22 |
| Panel Meeting: | 27/09/22 |
| Application deadline: | 30/11/22 |
| Panel Meeting : | 07/02/23 |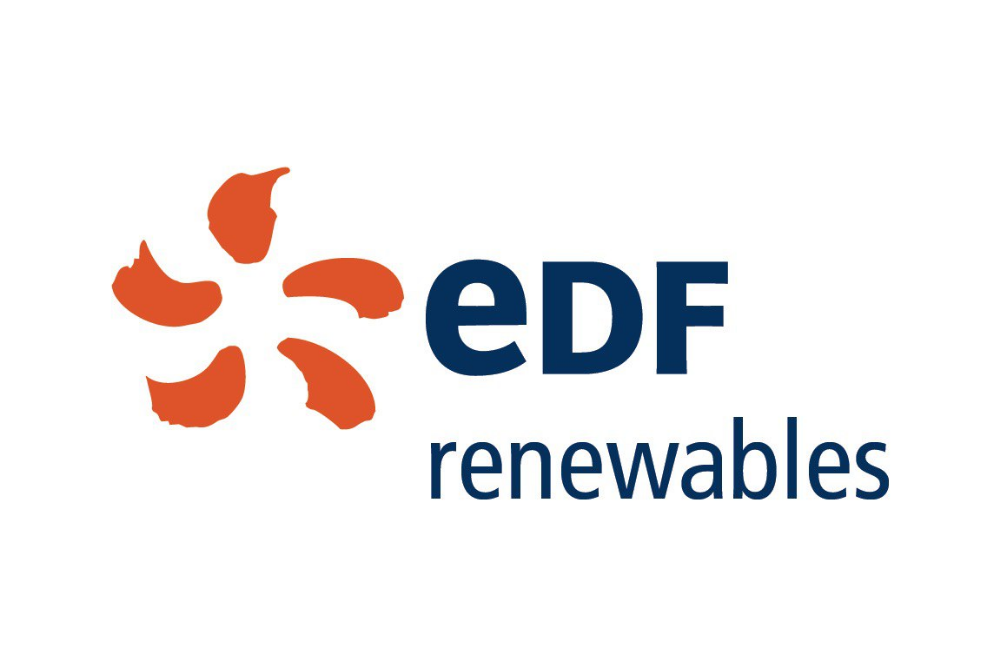 About this fund
Dorenell Wind Farm Community Benefit Fund is provided by EDF Renewables, the majority owner of Dorenell Windfarm Limited. The fund supports charitable activities that benefit residents living in the areas served by the following community associations:
Cabrach Community Association
Dufftown and District Community Association
Glenlivet & Inveravon Community Association
Glenrinnes Community Centre
It will therefore benefit the communities of Dufftown, Auchindoun, Glenrinnes, Glenlivet, Inveravon, and Cabrach (or view a map showing Dorenell areas of benefit).
EDF Renewables make donations to the fund annually, starting in April 2019, when the Wind Farm was fully commissioned. Approximately £447,000 was paid in the first year. This is equivalent to £2,525 per Megawatt of installed capacity. The annual amount donated rises each year in line with the Retail Price Index.
Each of the areas served by the four community associations is allocated 20% of the annual donation to the Fund to support projects benefiting people in that area. The remaining 20% is available for projects which benefit all four communities.

Current fund balances are:
Cabrach £153,195
Dufftown £72,309
Glenlivet £172,184 (plus £60,000 repayable grant)
Glenrinnes £351,111
Cross Area £176,019
Purpose of this fund
The fund supports community-led, charitable activities and provides benefit to people living in the fund area. Applications must demonstrate how the proposed project or activity will contribute towards the themes and priorities identified in the Community Development Plan, as follows:
Theme Priorities
1: Community and recreational facilities, groups and activities
Community halls
Recreation facilities
Opportunities and facilities for young people
2: Environment and Heritage
Walking and cycling networks
Museum, visitor and heritage centres
Preservation and enhancement
Village and town enhancement
3: Local economy and tourism
Access to ICT
Tourist accommodation and hospitality
Tourist attractions, events and promotion
Training and enterprise
Partnership work between communities and estates
4: Housing and sustainable development
Housing initiatives
ICT
Low carbon and green initiatives
5: Transport and access to services
Transport (includes gritting where not covered by the local authority)
Health and care
Access to education
Childcare
Support for vulnerable children and families
Applications for projects that fall outside the listed priorities but still meet with the strategic themes may be funded, where there is clear evidence of need and community support.
Awards can support both revenue and capital costs and a wide range of activities, including equipment costs, staff or sessional worker costs, consultations and feasibility studies, maintenance or refurbishment of community facilities and so on.

Additional criteria
Applicants should also show how they meet or have considered the following cross-cutting themes in a way that is relevant to the proposed project or activities. Where there is competition for funding, priority may be given to projects that can demonstrate the impact they will make in these areas:
Local procurement: Local suppliers of goods and services will be used, where appropriate and feasible. (Note: information on the number of competitive quotations required to accompany applications is provided in the application form).
Partnership working: The applicant has considered whether delivering their project in collaboration with other groups or organisations can bring about greater impact.
Building capacity locally: The applicant has considered whether the project provides opportunities to build the skills and knowledge of group members or other local people or groups connected with the project.
Sustainability: Where the project or activity is recurring in nature, for example, an annual event, that the applicant can demonstrate their intention for the activity to become sustainable at some point in the future without the need to rely on grant funding in the longer term. Where the main purpose of the project is to develop an enterprise (whether a not-for-profit or private enterprise), its commercial viability will be a key consideration and should be demonstrated through a robust and realistic business plan.
Leverage or match funding: That the applicant has secured or is seeking to secure match funding for the project (e.g. from local fundraising activity, other grants, or crowdfunding) and/or that the applicant can demonstrate what other funding may be secured as a result of implementing the project.
Creating a lasting legacy: projects that are likely to benefit beyond the life of the Dorenell Wind Farm (expected to be 25 years) are particularly encouraged.
Who can apply?
Groups and organisations working to benefit people in the fund area can apply for a grant. Your group or organisation must have a constitution (governing document or set of rules) and be set up on a not-for-profit basis. It does not need to be a registered charity to apply. All groups/organisations must meet our standard eligibility criteria.
Applications from groups/organisations located out with the fund area will be considered on a case-by-case basis. They must demonstrate a clear benefit for residents within the fund area. The fund will not support organisations or groups with unduly restrictive membership criteria.
Statutory authorities may apply for funding towards non-statutory projects or services where this will add value to an existing or planned provision in the fund area. There must be evidence of matched funding from the statutory authority and close partnership working with local community organisations or groups.
Applications from private businesses will be considered, on a case-by-case basis, for funding toward projects benefitting the wider community. Such applications must be for discrete projects that are charitable in purpose (i.e. not for regular running costs), that the business is unable to finance itself, and where any private gain is incidental and clearly outweighed by public benefit. Where appropriate, private businesses should seek to work in partnership with local groups and should seek to provide match funding.
What can't be funded?
Information on what the fund cannot support is provided here.
How are decisions made?
Recommendations on grant awards are made by a Community Panel. The Panel comprises up to twelve people who live, work or actively volunteer in the Fund area. Two representatives are appointed by each of the four community associations, and another person from each of those four communities is appointed through an open and transparent recruitment process.
Opportunities to become a Panel member will be openly advertised when these arise, both locally and on this webpage, as well as through the community associations.
Panel members serve for up to three years, with members retiring on a phased basis to ensure knowledge and expertise are retained.
Current Panel members
| Cabrach | Dufftown & District | Glenlivet & Inveravon | Glenrinnes |
| --- | --- | --- | --- |
| Jonathan Christie | Claire Porter | Fred Grant | Helen Clark |
| Margaret Lee | George Tulloch | Gemma Duncan | Rob Macdonald |
| Patti Nelson | June Donald | John Shewan | Doug Stephen |
The panel normally meets around six to seven weeks after each application deadline, in February, May and October. Minutes of the latest Panel meetings are available on request from the Community Funds Adviser. Contact details can be found below.

More information on the award making process is available here.
How to apply
Please complete the online application form below. Completed applications and supporting documents must be received by the application deadline.
Due to an upgrade of our online application system, please note that we cannot accept applications between 7th and 14th July. If you have any concerns or issues please contact us on 0131 524 0300.
If you have any problems accessing the form, please email grants@foundationscotland.org.uk or call 0131 524 0300 and we can help.
Frequently asked questions
There is no limit to the number of applications that an organisation can make, however, there is a preference to ensure the fund benefits as many organisations and individuals as possible. The panel will take this into account when making award decisions.


Applications for more than £30,000 will be considered on a case-by-case basis where your application demonstrates significant community benefit. This might be, for example, an application towards the refurbishment of a community facility that is used by a range of groups, or towards a project that provides long term benefit to disadvantaged people and/or to residents of more than one area. If you wish to apply for more than £30,000, please contact the Community Funds Adviser (contact details below) to discuss your application before submitting.


The fund provides for a micro-grant scheme in each of the four areas. This offers grants of up to £1,000 to individuals or groups for charitable projects or activities that will benefit the community. The scheme is operated by each community association. Please contact the relevant community association for more information and to apply.

Contact information
Contact name
Marion McDonald, Community Funds Adviser
Useful links
For micro-grants please contact:
Fund case studies
Read a selection of case studies detailing some of the projects and activities that have received funding from the EDF Renewables Dorenell Wind Farm Fund.
This includes funding for Tomintoul & Glenlivet Development Trust (TGDT) to build twelve affordable and energy-efficient homes.
View case studies