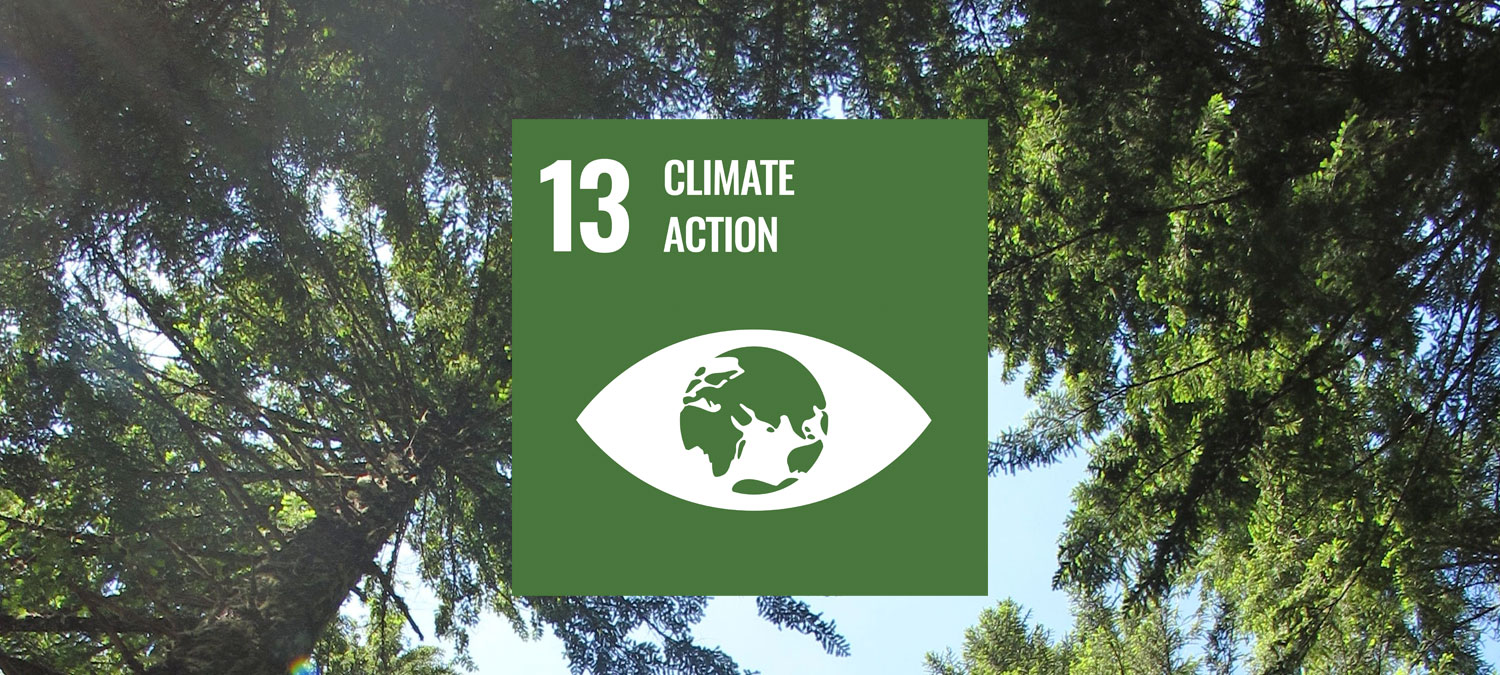 Putting SDG13 into practice
Ahead of COP26, our Programmes Advisor Mercedes Green discusses some of the initiatives Foundation Scotland are implementing to support positive climate action within Scotland's communities and within our own work practices.
COP26 will be the largest summit that the UK has ever hosted. Taking place in Glasgow, the event will see 200 countries come together to outline global commitments on climate change. As we look towards this momentous occasion, take a look at how Foundation Scotland is putting climate action into practice.
As Scotland's community foundation, we recognise that climate change is here, and it is happening now. According to Climate Central, Scotland will be hit by rising tides in 2050 if dramatic action is not taken to halt climate change. We all have a part to play in tackling this global crisis, and Foundation Scotland is no different. As a result, we are placing Sustainable Development Goals (SDGs) at the heart of everything we do, and to help us on our journey to Net-zero, SDG13 is taking centre stage.
Sustainable Development Goal 13 | Take urgent action to combat climate change and its impacts
As one of the 17 sustainable development goals developed by the United Nations, SDG13 has targets to be achieved by 2030. The targets cover a wide range of priorities, including capacity building, education and the integration of climate change measures into policy. Whilst these targets have been designed for large-scale implementation, Foundation Scotland recognises its ability to drive these targets forward in its work.
Grantmaking and transformational giving are integral to our service provision. In Spring 2021, we began mapping our grantmaking and donor activity to 12 of the Sustainable Development Goals. In regards to climate action, we have made the following progress.
Sustainable giving
We've introducing a new section within our grant applications to encourage all organisations to consider any positive or negative impacts their funded projects and activities may have on the climate.
We're introducing new indicators within our grant monitoring to report on local measures taken towards climate action and sustainability. This will improve the data we collect and help us assess and report any local climate-positive impact.
We have partnered with Zero Waste Scotland Energy Efficiency Business Support to support applicants in making climate-smart choices for their communities, particularly in the development or refurbishment of community buildings.
The above measures are gradually being eased into our grantmaking practices to ensure that we can bring our applicants and communities along with us on our net-zero journey.
Sustainable stewardship
It's not just through grantmaking that SDG13 is coming into play. If we look at our role as a steward, we aim to keep the climate emergency at the forefront of our minds.
In February 2021, Foundation Scotland became the first community foundation in the UK to launch an Impact Fund. Part of our impact investment strategy, this innovative approach ensures the investments we hold bring a social and ethical return as well as financial. Investments are made in companies that deliver a positive societal impact through their goods and services and business practices, such as supply chains and low carbon policies.
Sustainable operations
If we consider the way we work, community foundations all have a role in reducing carbon emissions and promoting sustainability. As a result, Foundation Scotland has been making active efforts to incorporate SDG13 into our operations
We have adopted an Environmental Policy outlining our commitment to protecting and, where possible, enhancing the environment through our operations. We recognise our responsibility to reduce our carbon and environmental footprints, including in the course of carrying out our day-to-day work.
We have recently undertaken a carbon footprint analysis of our operations (year up to March 2020). We are currently evaluating the best steps to actively reduce or offset this.

Achieving sustainability
The road to net-zero may be long, but Foundation Scotland is proud to have embarked on this critical journey. As we look to 2022, we are excited to engage with other Foundations, communities and individuals as they gear up to take urgent climate action. We've already signed up to the Funder Commitment to Climate Change and are actively engaged with F20 and the Environmental Funders Network
COP26 will undoubtedly uncover some important priorities, both local and global when taking decisive action on the climate emergency. We will be poised to learn from these and act with urgency in the fight to save our planet.
Mercedes Green is a Programmes Advisor for Foundation Scotland and leads the Foundation's Climate Action Work Group