Women's Fund for Scotland
| | |
| --- | --- |
| Grant size | Up to £5,000 |
| Area | All of Scotland |
| Key dates | |
| Fund Launch: | 09/10/23 |
| Application Deadline : | 16/11/23 |
| Final Decisions: | 19/02/24 |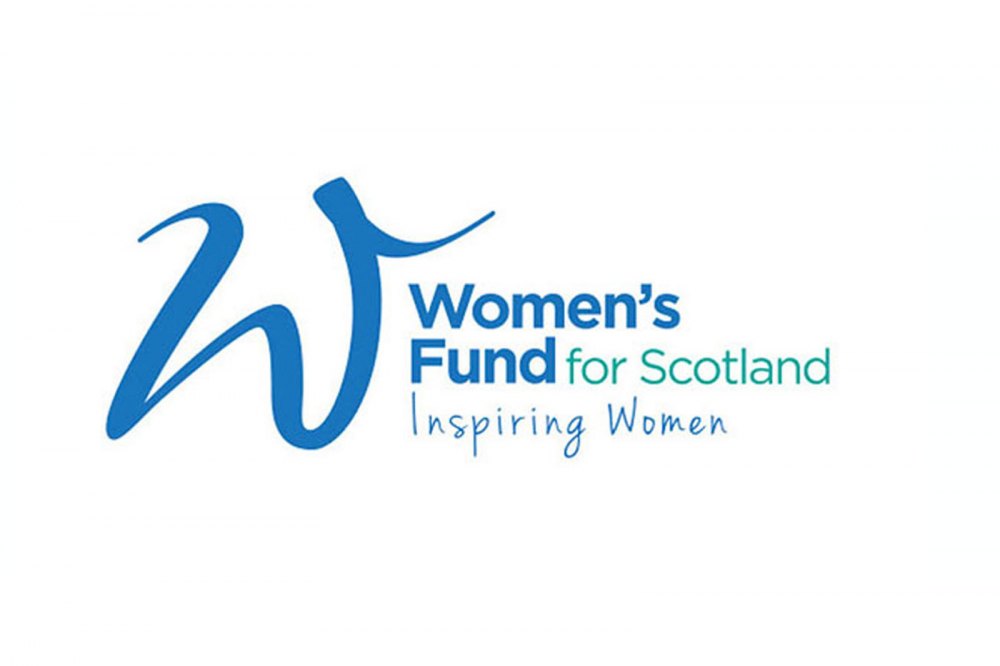 About this fund
The Women's Fund for Scotland (WFS) aims to promote systemic change in Scotland to empower women, and to help overcome the multiple disadvantages and discriminatory practices that females experience throughout their lives. WFS has a vision of a Scotland in which women participate equally at all levels of society, free from any barriers to full and equal engagement in political, institutional, economic, and cultural life, including freedom from the fear of sex-based violence. To date the Fund has distributed over £3m in grants to over 640 community groups and local charities.
All members of the community will benefit from the empowerment the Fund brings to women.
Purpose of this fund
The Women's Fund for Scotland (WFS) has £100,000 in total available to distribute in grants to projects across Scotland that support women's development, self-sufficiency and social and economic equality. To this end, the grant programme will offer unrestricted grants to sustain existing work with women and girls or to support new work in line with our investment themes and priorities.
The Women's Fund for Scotland makes grants across six key investment themes:
Building skills and confidence
Improving health and well-being
Growing social connections
Moving on from abuse
Developing leadership and innovation
Combatting poverty and building financial resilience
Additional criteria
All applications will be considered according to WFS funding priorities. Applications which most clearly fit one or more of these will be prioritised. They are:
Women's organisations, especially those run by and for women.
Community-based organisations running projects with women and girls.
Projects supporting disadvantaged women and girls
Empowering women and making a tangible difference to their lives
Supporting women to escape and recover from domestic, sexual, and sex-based violence
Using our limited resources for maximum long-term impact and improving organisational sustainability
To support the Scottish Government's wider strategic objectives
To ensure so far as possible Scotland-wide distribution of fund
Organisations who have a proven track record of working with women and girls can apply for an unrestricted grant of up to £5,000.00.
For those organisations who choose to apply for project specific funding, please be reminded that you cannot submit a request for less than 25% of your total project cost. This means that your overall project budegt cannot exceed £20,000.00.
Applicants should give 3 SMART (Specific, Measurable, Achievable, Realistic, and Time-based) objectives relating to their work with women and girls. These objectives should relate to our investment themes and will form the basis for monitoring at the end of the grant. Priority will be given to organisations who can demonstrate previous achievements from their work and who have plans for longer term sustainability.
This fund has around £100,000.00 for grant distribution. Based on previous years, around 25% of organisations are awarded funding.
Who can apply?
All applicants must fit Foundation Scotland's funding criteria. Before progressing your application please visit our Common eligibility criteria
Properly constituted organisations may apply, including charities, social enterpises and unincorporated organisations.
Organisations with an annual turnover of less than £500,000 are eligible for funding. Please note if we are oversubscribed, we will give priority consideration to organisations with an annual turnover of £300,000 or less.
In addition, for the Women's Fund for Scotland applications will be prioritised for women's organisations, especially those run by and for women and community-based organisations running projects with women and girls.
What can't be funded?
At Foundation Scotland we have some standard exclusions that apply to all funds. Before progressing with your application please visit What can't be funded.
In addition, for the Women's Fund for Scotland we cannot process applications for:
Uniformed, political, or religious organisations except where they are running a project which would otherwise be eligible, and which does not promote any religion or a political purpose. (For example, a project promoting women's participation in the political process may be eligible where it is for women of all political persuasions.)
Salary costs for new or existing permanent staff.
Organisations with an annual turnover greater than £500,000
Organisations paying less than the living wage of £10.90 per hour (as at 2022)
Projects primarily targeted at girls under the age of 12
Projects for mixed groups (i.e. males and females)
Applications from individuals
Activities that have already taken place; repayment of loans and debts; general fundraising appeals; trips abroad; activities that are the responsibility of statutory authorities

.
Projects which are currently in receipt of a WFS award. You will need to wait for eight months from the date your grant was approved prior to re-applying.
How are decisions made?
Funding is allocated based on decisions by the Trustees of the Women's Fund with support from Foundation Scotland.
For more information on how we assess and allocate funding please visit How funding decisions are made
How to apply
This fund is now closed for applications. Many thanks to all organisations that submitted a proposal. The next funding round will launch in October 2024.
Frequently asked questions
Contact information
For application process and technical enquiries
Central Systems Support
For criteria and fund priority enquiries
Mercedes Green, Fund Adviser