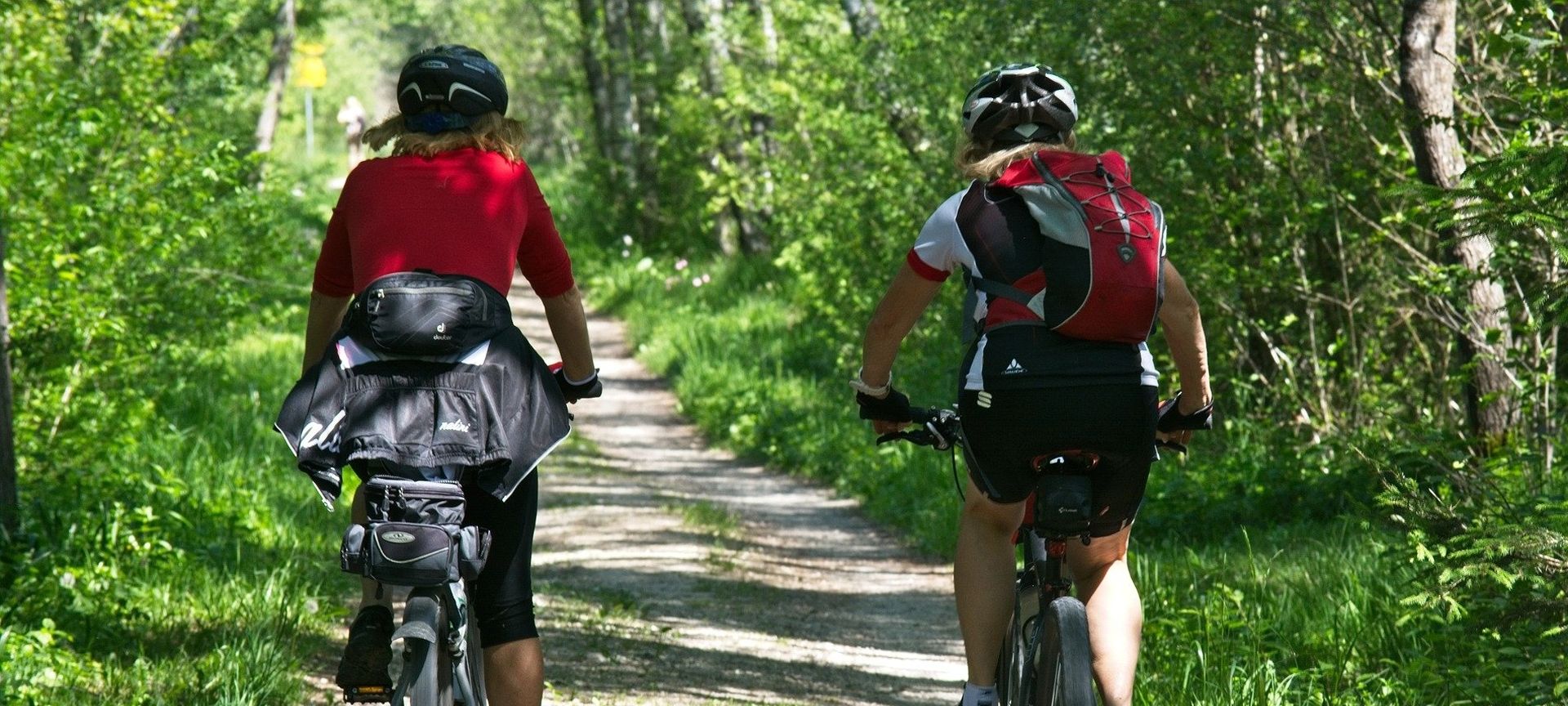 Adventure Centre for Education
ACE was established as an independent charity/social enterprise 6 years ago in response to a demand for outdoor activities. The centre has developed a wide programme of outdoor activities creating opportunities for people of all ages, abilities and backgrounds to participate in adventure sports. This includes school children and free activity sessions for local people. ACE works in partnership with over thirty organisations. They have developed a range of programmes attracting over 1,000 people in the last year, including community projects such as Girls 'r' ACE focusing on the development of young women.
In 2015, Carrick Futures awarded a grant of £15,200 to purchase new equipment, train instructors in the Forest Leaders training programme and run 15 free activity sessions attended by young people. The grant meant ACE could purchase 4 lighter canoes, new portable inflatable paddleboards and more suitable mountain bikes for girls – helping the Girls 'r' ACE programme.
The female-specific bikes have allowed the girls to improve their confidence and learn new skills in a fun and exciting way. With many of the girls developing an interest in mountain biking and asking to do more sessions

Emma Whitehead the Girls 'r' ACE coordinator
Environmental education features highly in ACE's work and some of the grant helped fund the Forest School programme attended by 150 young people. The Forest School programmes involve fun challenges and practical activities as well as a personal development opportunity for the participants. ACE also provides training for local people in the Forest school leaders course and as a result of the Carrick Futures grant, they have been able to expand their service.
Forest School training has been an inspirational journey of personal development providing me with a range of skills allowing me to run person-centred, holistic programs in woodland settings for children and young adults

Senga Scobie who trained as a Forest School leader
ACE employs a number of full-time and part-time staff supported by a team of volunteers. They also run an apprenticeship scheme, which provides local young people with the opportunity to train in a range of activities. This has been supported by ACE's Youth Work in Sport instructor. Calvine Christie joined ACE in 2014 as a trainee instructor and the following year he was offered a job as a Youth Work in Sport instructor which involved undertaking studies in youth and community development. Calvine has dyslexia and found academic study hard. With additional support from ACE, he worked his way through the course, which is a huge achievement and has gone on to secure a new role in youth development.
ACE also run a get ready for work programme for young people called 'Finding the Spark' employing young trainee instructors. All the trainee instructors talk positively of the opportunity with ACE.
I wasn't confident in talking to adults before but meeting people on courses has helped with this. I realise I want to stay in this type of work.

I wasn't confident at all when I started but I have taken an Archery leadership course and now lead an archery club in Girvan every Monday night at the local academy, something I couldn't have done before

Lewis and Steven, trainee instructors
The funding from Carrick Futures has wide-ranging benefits for the local community. Quality equipment helps towards the sustainability of ACE. It is not only used for our local activity programmes but we can now hire out the new equipment to local people who want to try new sports such as paddleboarding. We have also seen an increase in equipment hire from tourists visiting the area, which brings additional income. During the past year over 300 adults and children have used the equipment. The grant has also contributed to the training of local people in the Forest school leaders training programme which means we have been able to expand this valuable service

Chris Saunders, ACE Manager