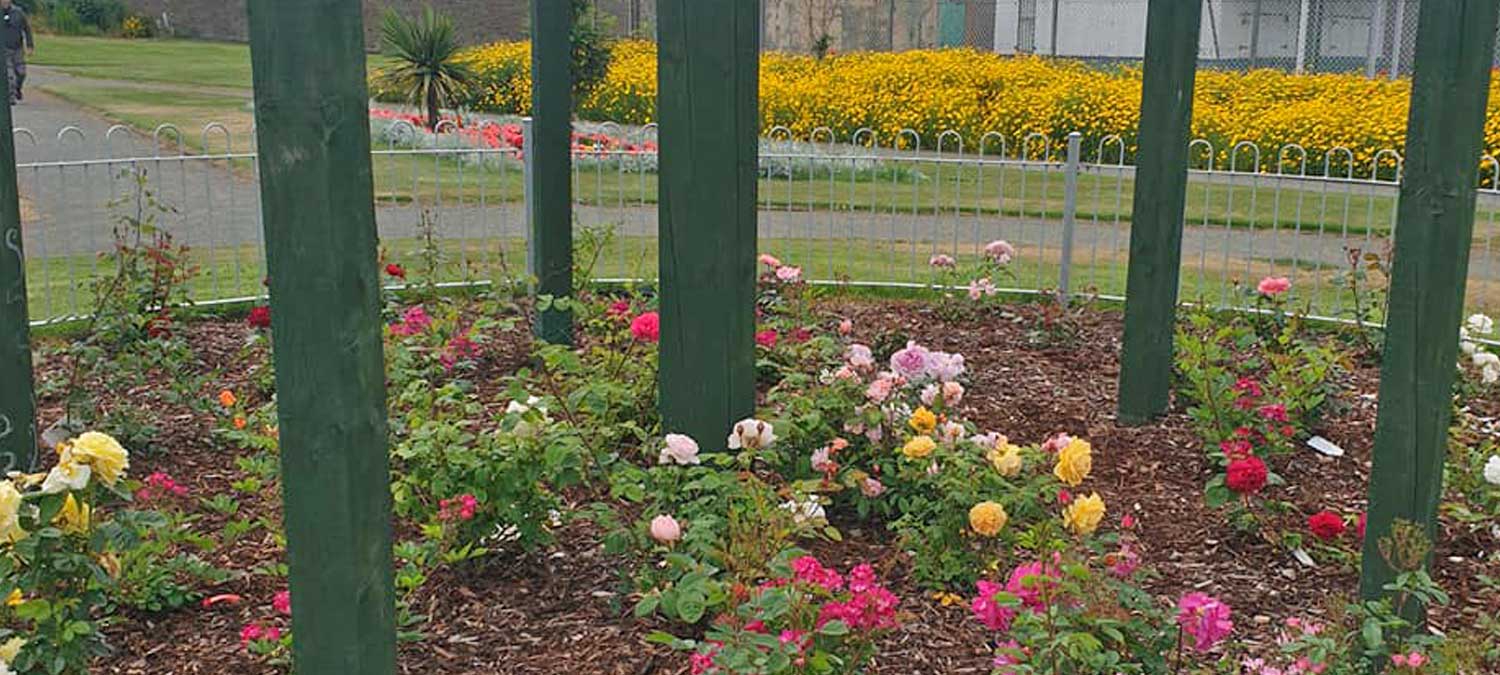 Blooming transformation for Landale Gardens
The volunteers of Peterhead Civic Pride have transformed Landale Gardens in Peterhead from a neglected open space to a haven for people to enjoy in difficult times.
The NorthConnect Legacy Fund made an award of £1,500 to the group in 2019 for enhancements including plants, planters and structures for the garden.
Not everything went to plan with the garden improvements. The Covid pandemic, combined with petty acts of vandalism meant the group of volunteers had setbacks to contend with. However, they were not deterred and continued to learn and adapt their plans as the situation changed.
Hundreds of hours of volunteer time have gone into the garden transformation. Local residents have been asked about what they would like to see in the garden, and this has informed the priorities of the group.
Volunteering in the garden has had benefits to both the volunteers and the local people using the open space. Volunteers have improved their physical and metal health and maintained social connections in a period where many people have experienced isolation. The local residents have benefited from access to a well maintained open space where they feel safer than they did previously.
Reflecting on the challenges of the past year, Theresa Ritchie, secretary of Peterhead Civic Pride said '
"Our reward has been to see people return and enjoy the space to walk and to sit safely. A lot of the older generation have used the Gardens to take their first tentative steps outside after months of isolation."