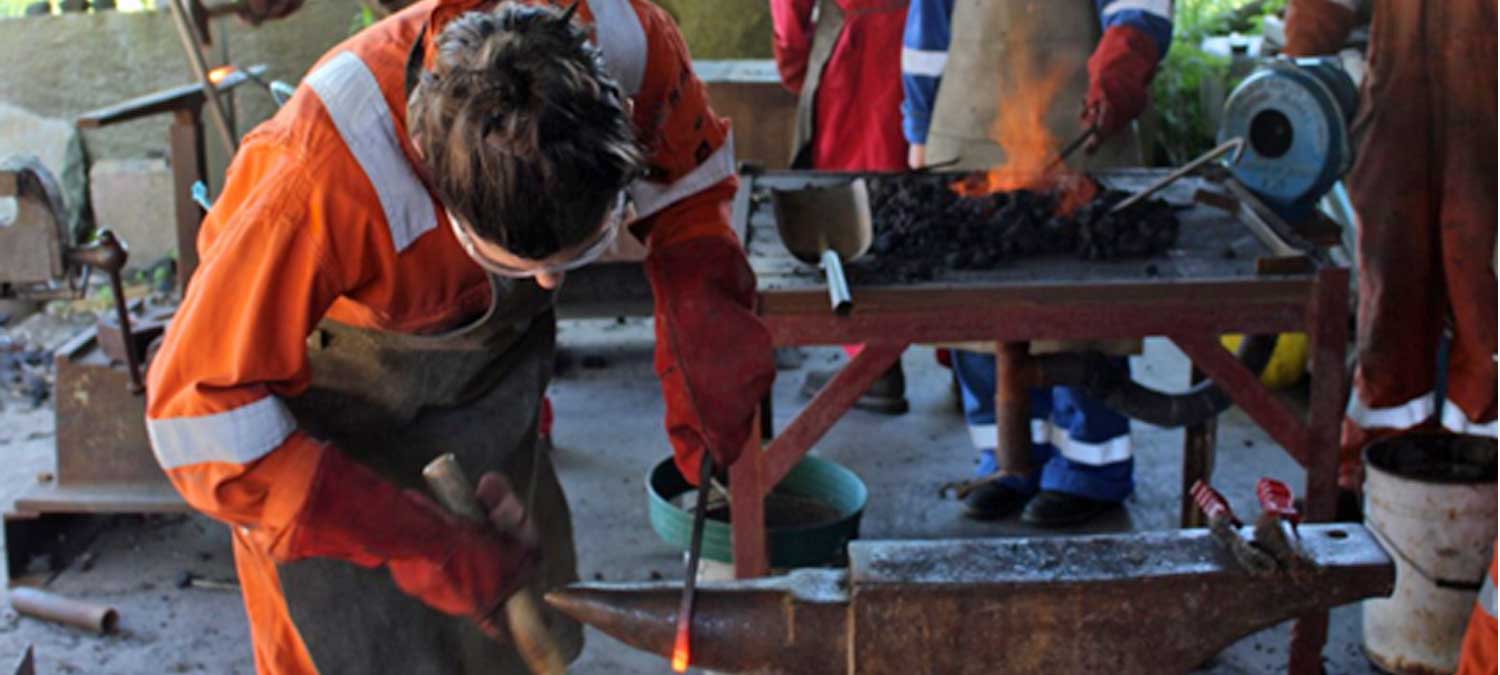 Bringing together artists and local co-creators
The Scottish Sculpture Workshop is an internationally renowned site of learning, exchange and arts production based in Lumsden.
Over the last 40 years, the organisation has gained extensive knowledge and experience in running and managing various arts-focused projects and programmes, many involving the local community.
Kildrummy Wind Farm Community Benefit Fund has made six awards to the Workshop, totalling £19,095. A theme that connects all these awards is the strengthening of links with the local community and ensuring it benefits from a world-leading arts facility in the village of Lumsden.
In September 2019, an award of £3,895 was made to part-fund activities taking place as part of the Workshop's 40th anniversary celebration weekend in November of that year. The local community were invited to take part in a series of three free Community Maker Days.
'Community maker' sessions provided a unique opportunity for local people to use specialist equipment and develop new skills. People of all abilities had a try at blacksmithing, aluminium casting and jesmonite casting of tiles. 55 people took part in these sessions, with 441 attending the wider celebration events. Some attendees have since become regular visitors to the Workshop, using facilities and attending public talks and events.
The sessions proved demand existed among the local community for more learning activities, and this has informed the development of future programmes bringing together artists and local co-creators.
The grant supported the Scottish Sculpture Workshop's 40th-anniversary celebrations and enabled the organisation to further its reach into the local community, engaging and inspiring local people in creative pursuits.
Sam Trotman, Director at The Scottish Sculpture Workshop, commented:
"We are grateful for the fantastic support we received from the Kildrummy Wind Farm Community Benefit Fund at such an important moment in our history at SSW. This support and the community involvement it enabled is an important marker in our vision for the future and something that will develop over the coming years."
The Kildrummy Wind Farm Community Benefit Fund supports charitable projects that benefit residents of Kildrummy, Lumsden and Towie/Glenkindie within the Donside Community Council area. To find out more, please visit the fund page.