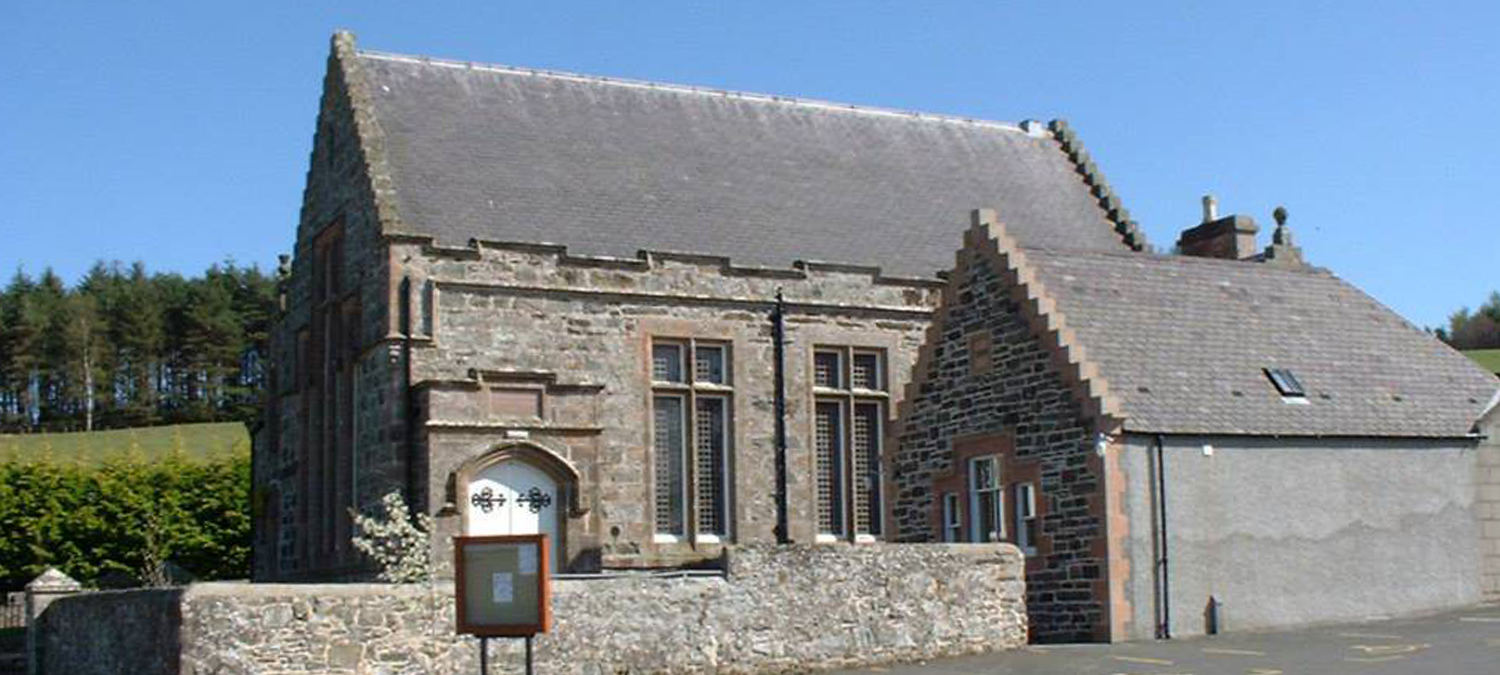 Investing in vital community assets
In Forgue near Huntly, Scott Hall provides a venue for a wide range of sporting, social and school events. The Hall is managed by an unincorporated association, registered with OSCR and constituted under a 1959 deed by the hall's trustees. The hall itself was founded in 1884.
In 2016, Scott Hall Committee discovered a problem with dry rot in the roof and decided it was imperative that work needed to be done as soon as possible to ensure that the hall was not allowed to deteriorate any further. Unfortunately, without external grant assistance, the Scott Hall committee was not able to carry out the repairs from its own resources.
Three grants, totalling £72,798.80, were awarded during 2017-2018 to carry out repairs to Scott Hall. The total project cost was £86,584.89; the Scott Hall committee raised the balance from its reserves, its own fund-raising, and the labour of volunteers. The most immediate importance involved replacing selected windows, repairs to a gable area, repointing, joinery repairs, and internal/external decoration. An award of £23,458 was made towards this from Clashindarroch Community Fund.
A local contractor who provided a quotation for the work pointed out at the time that the dry rot costings were all provisional and could only be properly assessed when the walls had been fully stripped back. Once work was underway, the contractor discovered that the dry rot was much more extensive than had been originally thought. The Committee also discovered an additional problem with the roof, which appeared to have been the cause of water ingress and then the dry rot. As the priority was to deal with the cause of the rot and to eradicate the rot as quickly as possible, permission was given for Scott Hall to use part of the previous grant allocated for joinery work, masonry work, window repairs, and decoration to deal with the dry rot problem. This left Scott Hall with a significant amount of work to be carried out to return the hall into a usable condition.
The fund panel awarded a further grant at its meeting in March 2018 of £21,000 against then budgeted costs of £28,785.60, with the Hall Committee was required to either fundraise to pay for some of the work carry out the painting to the main hall and kitchen themselves. As work gradually progressed, it became clear that the work proved to be more expensive than originally budgeted for. A third grant was made in December 2018 of £28,400 to allow the work to be completed.
The project has ensured a safe, welcoming and comfortable venue for local clubs and societies to use. In addition, it fulfilled one of the priorities identified during the Clashindarroch Conversation (the community engagement process carried out in 2014 before the commencement of the fund) in improving the village halls in the fund area of benefit.
The awards have secured a community asset for many years to come in an area with otherwise minimal facilities. The Scott Hall Committee reported that the major difference made by the grants was that it had given them "huge peace of mind that the major dry rot has been fixed."