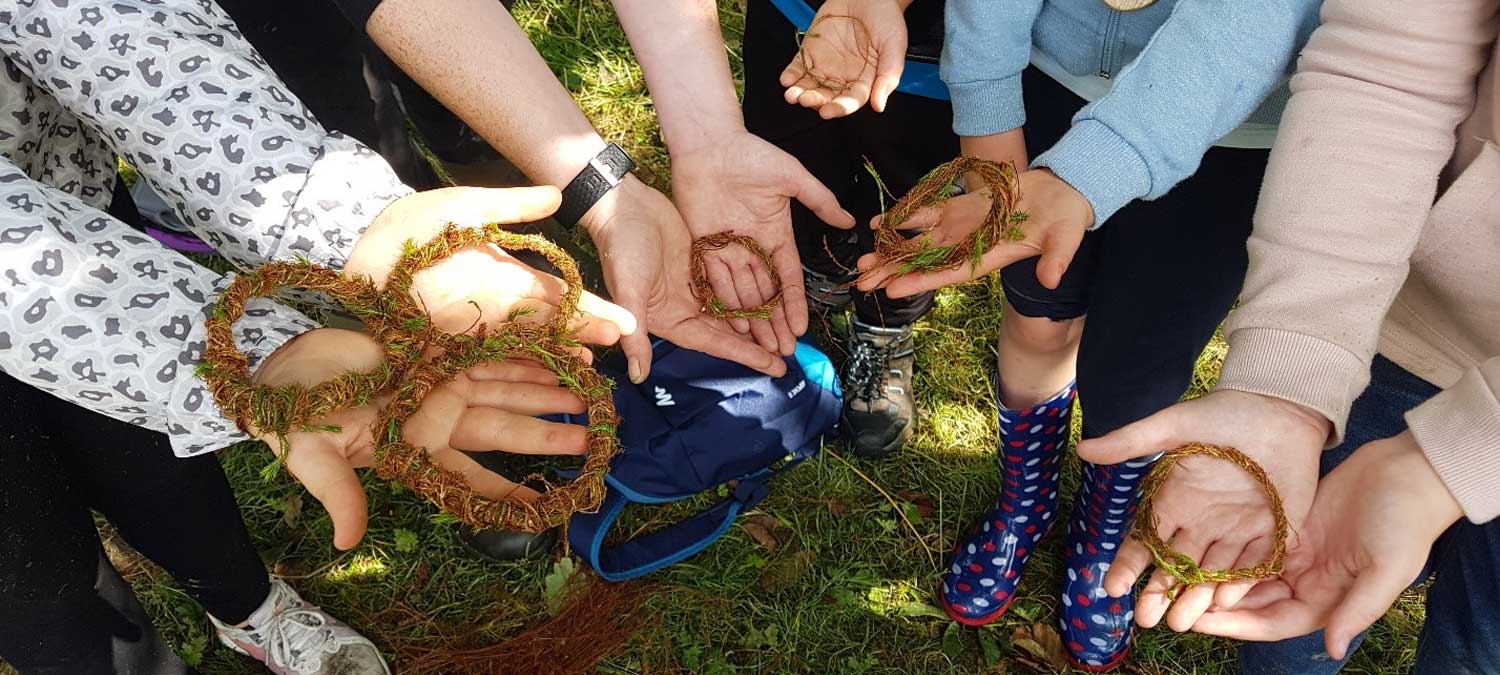 New outdoor learning opportunities in West Lothian
The EDF Burnhead Moss Education & Training Fund (BMET) provides bursaries to residents of Blackridge, Avonbridge & Standburn and Limerigg & Slamannan.
Blackridge is located in West Lothian and has a population of about 2,000 people. The area has experienced challenging socio-economic circumstances as a legacy of the decline in coal mining and heavy industry. Relatively few community groups or charities operate in these areas, although this is gradually changing. The importance of access to the outdoors and protecting the environment have become increasingly apparent in recent years.
Blackridge resident Ally Graham was surprised to learn that she could apply for funding from BMET towards course fees to support her continuous professional development, aiding her in her career and role as Project Manager of Blackridge-based charity 'Beechbrae'.
The charity is based in a 35-acre young woodland (Beechbrae Wood), and uses this to engage and train young people, adults and the local community in practical woodland management, community growing, biodiversity and environmental sustainability.
Alongside refreshing her Outdoor First Aid training, Ally wanted to upskill in Supervisory Mental Health First Aid to support the growing number of people affected by mental health issues and offer the best possible support to people in Blackridge. She also received funding for a Forest Bathing Guide Training Course which, on completion, would see her as one of a handful of people trained in this technique in Scotland. The new technique will enhance her own skill set, and provide a unique opportunity for people in Blackridge to engage with outdoor swimming, through Beechbrae.
BMET has allowed Ally to undertake training that she otherwise would not have been able to do due to financial barriers. The courses, which start later in 2020, will not only widen her own skillset but also diversify the therapeutic programmes she manages at Beechbrae.
Ally stated that the BMET application progress was easy but advises interested applicants to plan their application well in advance of the course start date to allow time for a decision to be made.
"Previously I would have spotted a course and thought 'that would be a good skill to have' and then dismissed it due to cost. These courses will allow me to think wider and more creatively about what is possible in my line of work".
Malcolm Jack, Community Funds Manager said:
"Time in the outdoors can have huge benefits in times of stress, and environmental protection continues to be headline news. Blackridge social enterprise 'Beechbrae' will now be able to offer a range of outdoor learning courses and environmental activities in West Lothian thanks to grants from the EDF Burnhead Moss Education & Training (BMET) Fund for staff training".
The Burnhead Moss Education & Training (BMET) Fund is one of four local funds from the Burnhead Moss Wind Farm. To find out more, visit the Burnhead Moss Wind Farm Community Fund page.