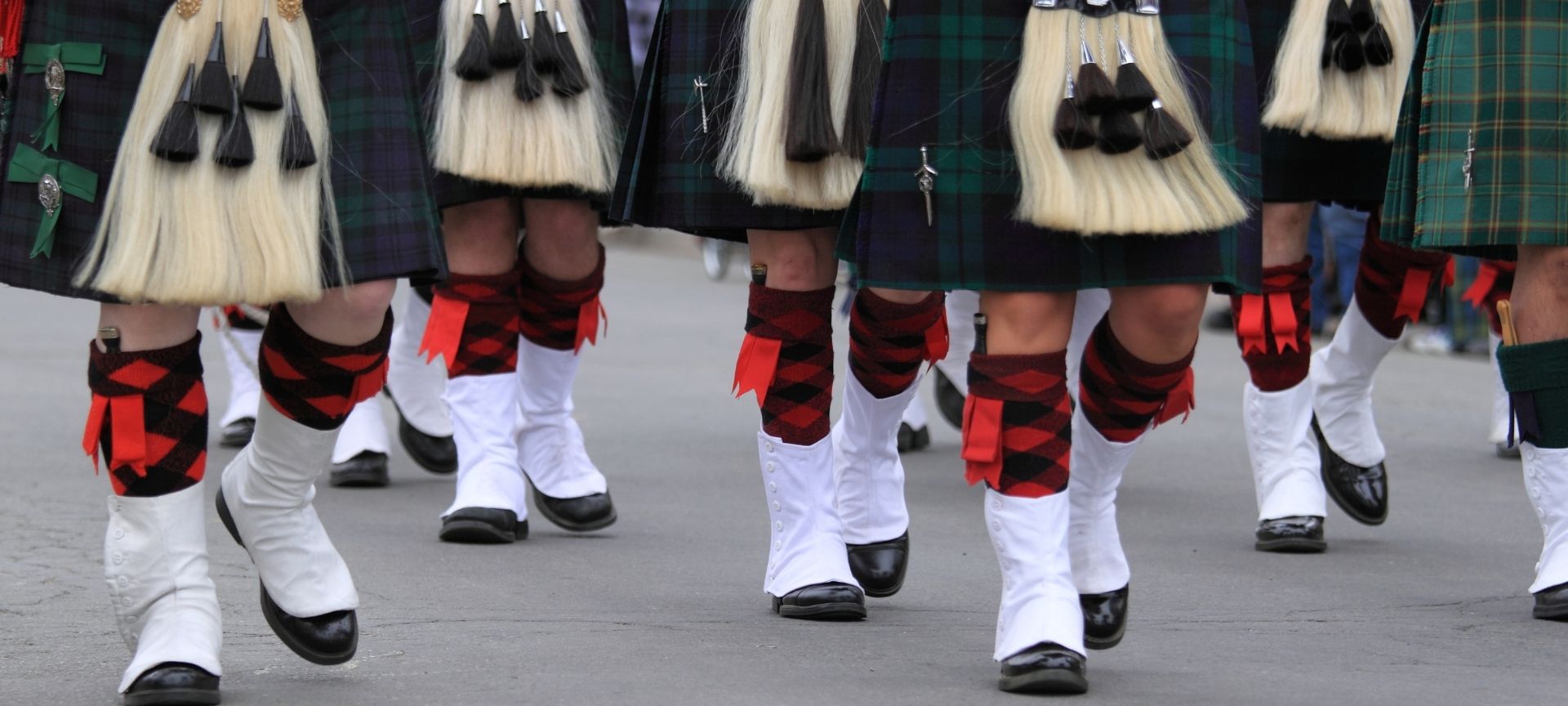 The Royal British Legion Scotland and the Mey Games
The Royal British Legion Scotland (RBLS) was formed in 1921 to support former members of the armed services returning to civilian life. In Scotland, there are five legion areas, with the RBLS Wick, Canisbay and Latheron Branch part of the Highlands and Islands area. The branch was formed through the amalgamation of three former separate branches in November 2016.
The former Canisbay and District Branch of the RBLS was involved in setting up the Mey Games around 40 years ago, under the patronage of HRH Queen Elizabeth, the Queen Mother. They have continued to deliver the games in August each year and, under the patronage of Their Royal Highnesses the Duke and Duchess of Rothesay, the games have grown in size considerably from just 10 stallholders in 2016 to 50 in 2017.
This growth has meant that the three marquees owned by the group were insufficient and more would be required to meet additional demand. Rather than incurring an annual fee to hire marquees, the group looked to purchase the marquees and store them at a location near the site.
The EON Camster Community Fund contributed to the purchase of three new marquees and tables, the Watten Charitable Wind Farm Trust contributed the cost of one marquee, as did the Tannach and District Wind Farm Charitable Trust, and the Stroupster Community Fund contributed to the cost of the crowd control barriers and a storage container. They also received funding from other funds in the area.
Around 3,000 people attended the Games in 2018 along with the Games Chieftain HRH Prince Charles. Feedback from attendees and stallholders was extremely positive. The organising community are now keen for the Games to grow and hope the 2019 Games will include 10 countries competing in the only global Invictus adaptive event, invited upwards of 250 veteran athletes.
These seven new marquees and crowd control barriers are primarily to use at the Mey Games and other RBLS events but in the long term, they will also be made available to the wider community and contribute to the creation of an 'asset bank' for other events in the area.
We are extremely grateful for the support from the local Community Benefit Funds. We were fortunate enough to secure funding towards seven new Marquees for this year's games. Eilidh Gunn from Foundation Scotland came along on the day to promote the local funds which support many good causes within the community. The support of these funds truly made a difference this year. As a result, we now offer our Marquees to other community groups. Thrumster Game and Countryside Fair is the first to benefit from this

Richard Otley, Chairman Captain
After last Saturdays seven hours record non-stop on the PA System it was a day I will never forget. The enthusiasm of everyone that took part encouraging each other in their chosen disciplines and the thousands of spectators that attended and applauded the competitors was immense along with an unbelievable amount of stalls and attractions on the field, it was fabulous

Willie Mackay, Highland Councillor