Stroupster Wind Farm Community Benefit Fund
| | |
| --- | --- |
| Grant size | Up to £25,000 |
| Area | Highland |
| Key dates | |
| Application deadlines: | 15th March, 15th July, 15th November |
| Notifications: | May (re March deadline), September (re July deadline) and January (re November deadline) |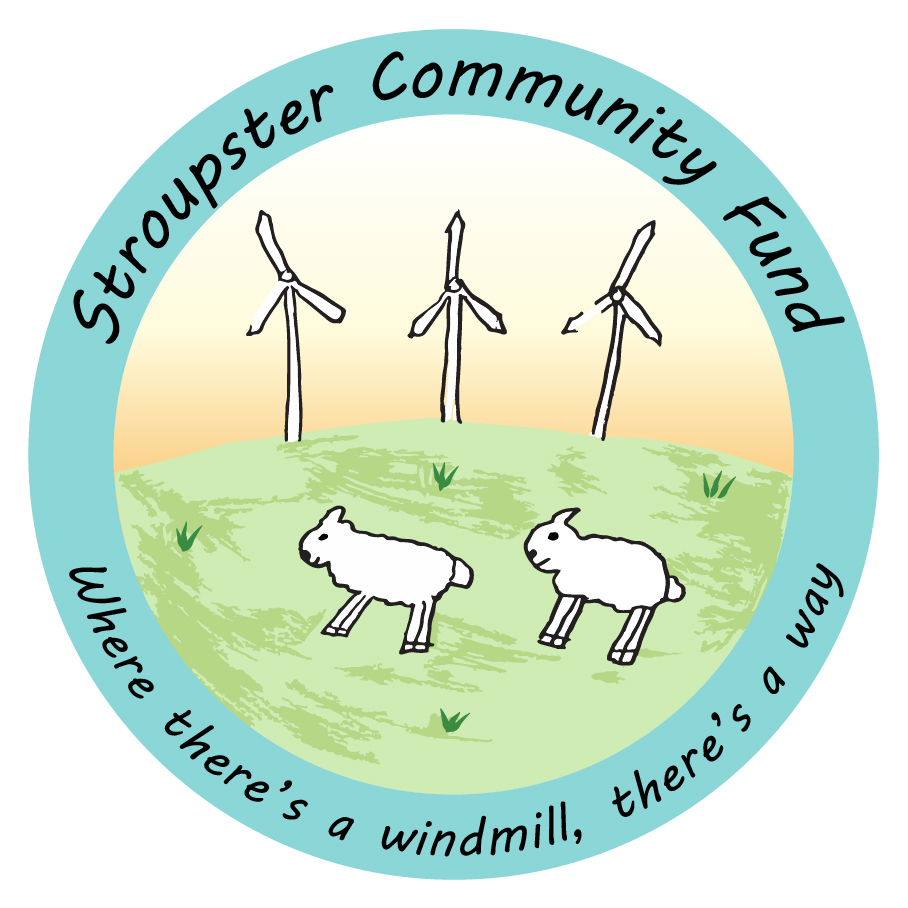 About this fund
This fund supports a wide range of charitable activity and development that principally benefit the residents of the Dunnet & Canisbay Community Council area in Caithness. Approximately 20% of the fund is available for projects or services located outside that area, provided there is clear and evidenced benefit to residents of Dunnet & Canisbay.
The fund is provided by Greencoat UK wind, owner of Stroupster Wind Farm. Starting in March 2016, a donation of £149,500 per year (index-linked) is being made to the fund for the wind farm's operational lifetime. A case study explaining how the fund was set up and its impact is available on the Communities and Renewable Energy Scotland (CARES) website.
Stroupster Wind Farm Community Benefit Fund (Dunnet & Canisbay) also provides for Stroupster Wind Farm Education and Training Fund (Dunnet & Canisbay). This offers bursaries to residents to help them access training and education opportunities that better equip them with the range of skills required to enter into or retain employment.
There is currently a vacancy on the Panel. If you wish to nominate yourself please use this form.
Purpose of this fund
The fund provides grants to support charitable activities that will help achieve the following:
Improving or giving better access to communications and transport
Improving our community assets and facilities for local people and visitors
Providing opportunities for young people
Providing support and opportunities for older people
Promoting enterprise and tourism
Improving our natural environment and access to it
Improving or giving better access to culture and heritage
If your application does not clearly fit with these outcomes but still meets the community's evidenced needs and shows strong community support, it may be considered where funds allow.
In 2015, a Community Profile and Plan was developed, setting out what the community considers the local priorities for investment and what it wants the Stroupster Wind Farm Community Benefit Fund to achieve. You can download a copy of the document here.
Additional criteria
Community support: Applicants should provide evidence of community support for their proposed activity or project.
Matched funding: Although applicants are not required to source any specific proportion of matched funds towards their project, priority is likely to be given to applications where funds are being raised from another source, including local fundraising.
Local procurement: Local suppliers of goods and services should be used where appropriate (e.g., in terms of quality of products/services available) and feasible (in terms of availability and cost). The definition of 'local' will vary depending on the goods or services in question.
Sustainable development: Applicants should consider whether projects will contribute towards sustainable development, including minimising the environmental impact of projects and reducing the 'carbon footprint' of the applicant organisation and/or Dunnet & Canisbay community.
Who can apply?
Groups and organisations working to benefit people in the Dunnet & Canisbay area can apply. Your group/ organisation must meet our standard eligibility criteria. It does not need to be a registered charity.
Applications from groups or organisations based out with the fund area will be considered on a case-by-case basis and must demonstrate a clear benefit for residents within the fund area.

What can't be funded?
Information on what the fund cannot support is provided here.
How are decisions made?
Recommendations on awards are made by a Community Panel of up to nine people who live in the Dunnet & Canisbay Community Council area. The panel also advises on fund strategy.
The panel comprises four representatives from the Dunnet & Canisbay Community Council and five other residents from the area. Opportunities to become a (non-Community Council) panel member are openly advertised when these arise, both locally and on this website.
Panel members serve for between one and four years, retiring on a phased basis to ensure knowledge and expertise are retained.
Current Panel members
| Community Council representatives | Local resident members |
| --- | --- |
| Eric Green | Lyall Rennie |
| Barry Butler | Alexander Ham |
| Henry Gunn | Dr. Keith Nicholson |
| Robert James | John Henderson |
| | Andrew Mowat |
The panel normally makes decisions on awards three times per year. Minutes of the latest Panel meetings are available on request from the Community Funds Adviser. Contact details can be found below.
More information on the award making process is available here.
Frequently asked questions
How to apply
Please complete the online application form below. Completed applications and supporting documents must be received by the application deadline.
If you would like to review the questions you will be asked to answer before starting the form, you can see them here.
If you have any problems accessing the form, please email grants@foundationscotland.org.uk or call 0131 524 0324, and we can help.
Contact information
For application process and technical enquiries
Central Systems Support
For criteria and fund priority enquiries
Eilidh Coll, Community Funds Adviser
More Stroupster Wind Farm Community Benefit Fund case studies
Read a selection of case studies detailing some of the projects and activities that have received funding from the Stroupster Wind Farm Community Benefit Fund.
This includes £6,395 for Scallywags Nursery to create a new play area.
View case studies