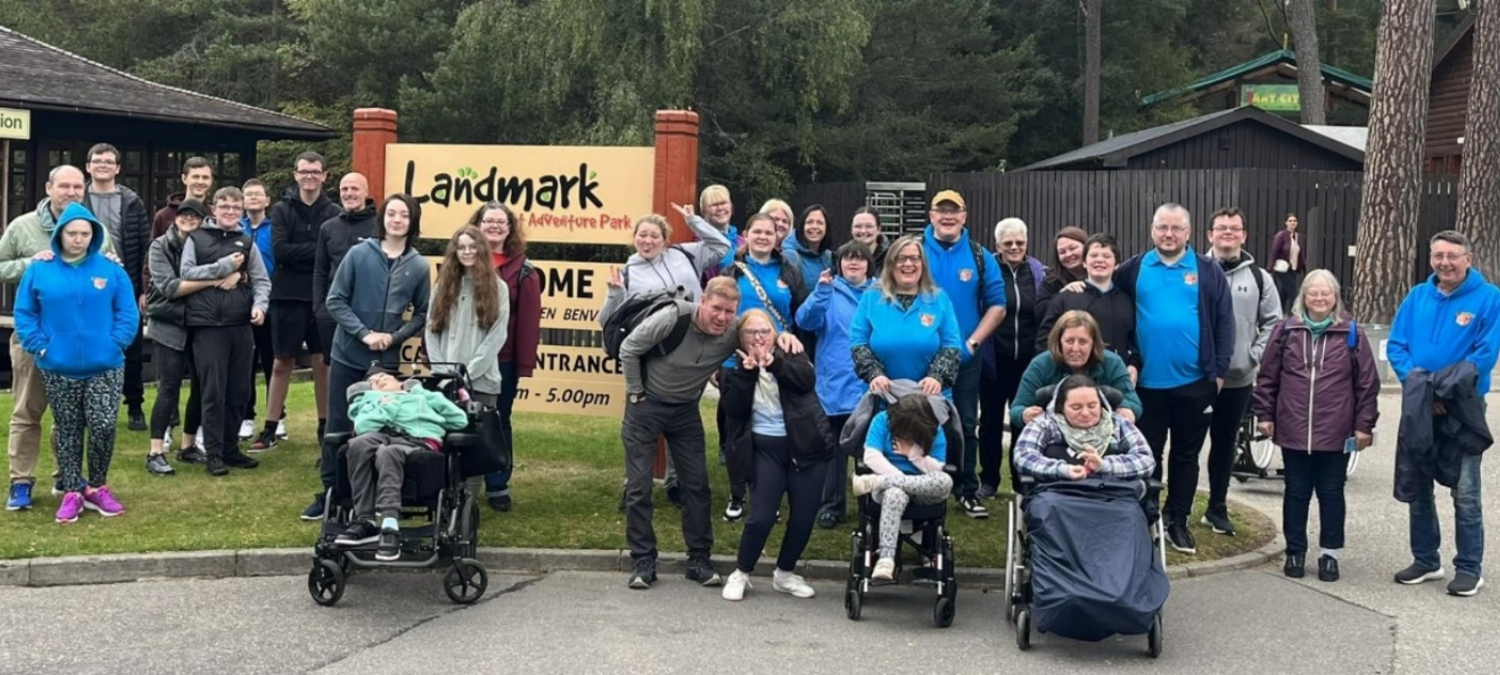 Rooney Family Foundation Case Study: No Limits Sports Club
No Limits Sports Club: Weekend Trip to Badaguish Forest in Aviemore
The Project
No Limits Sports Club is a volunteer run, West Lothian based, multi-sports club for children and young people with disabilities aged 0-25 years old. Activities run most weekends across the year, with the main multi-sports section on Saturday mornings at the X-cite sports centre in Linlithgow. Here, members get to participate in a variety of sports including, football, basketball, hockey, carpet bowls, new age curling, badminton, table tennis, darts, Boccia, and rounders as well as several alternative sports taster sessions.
No Limits has a membership of over sixty seven. Members have taken part in many local, regional, and national competitions including, boccia, carpet bowls, table tennis and the Special Olympics. They regularly send teams to the national boccia championships and have achieved notable success. On average, attendance is around 15 children and young people per week, and the parent/carers and young carers also benefit as the Club is very family centred, allowing siblings to join in and take part in the various social events.
The Funding
In 2023, The Rooney Family Foundation awarded a grant of £4,587 to cover the cost of a weekend trip in September for thirty-six of its members and their families, to the self-catering Badaguish Forest Lodges and Camping Pods in Aviemore.
Trips such as these provide an opportunity for families and children with disabilities to take part in activities otherwise not readily available, as they not only cater for any needs of the children, but also provide activities for siblings. An activity weekend where all the family can join in and enjoy each other is a valuable experience, with time to bond and have fun together, regardless of abilities.
During the trip, the group took part in a range of water sports at Loch Insh including sailboarding, kayaking, pedalos, single and rafted canoeing and a tubing session. They were also able to watch the end of an exciting triathlon event and explore the Landmark Forest Adventure Park in Carrbridge where they enjoyed a range of sporting and sensory experiences. The evenings were dedicated to group social events which included musical performances, games, and quizzes.
Paul Weddell, Secretary of the No Limits Sports Club saw first hand the impact of the trip on the families and young people:
The Rooney Family Foundation provided massive support to our Club and enabled us to take 36 young people who face a wide range of daily challenges associated with disabilities, for a weekend activity break where people could try out a variety of water sports and experience things they have never tried before, make new friends, and learn from one another. And, as you were kind enough to cover the cost of the entire weekend, we can now reserve some funds raised to allow us to repeat the trip again next year.