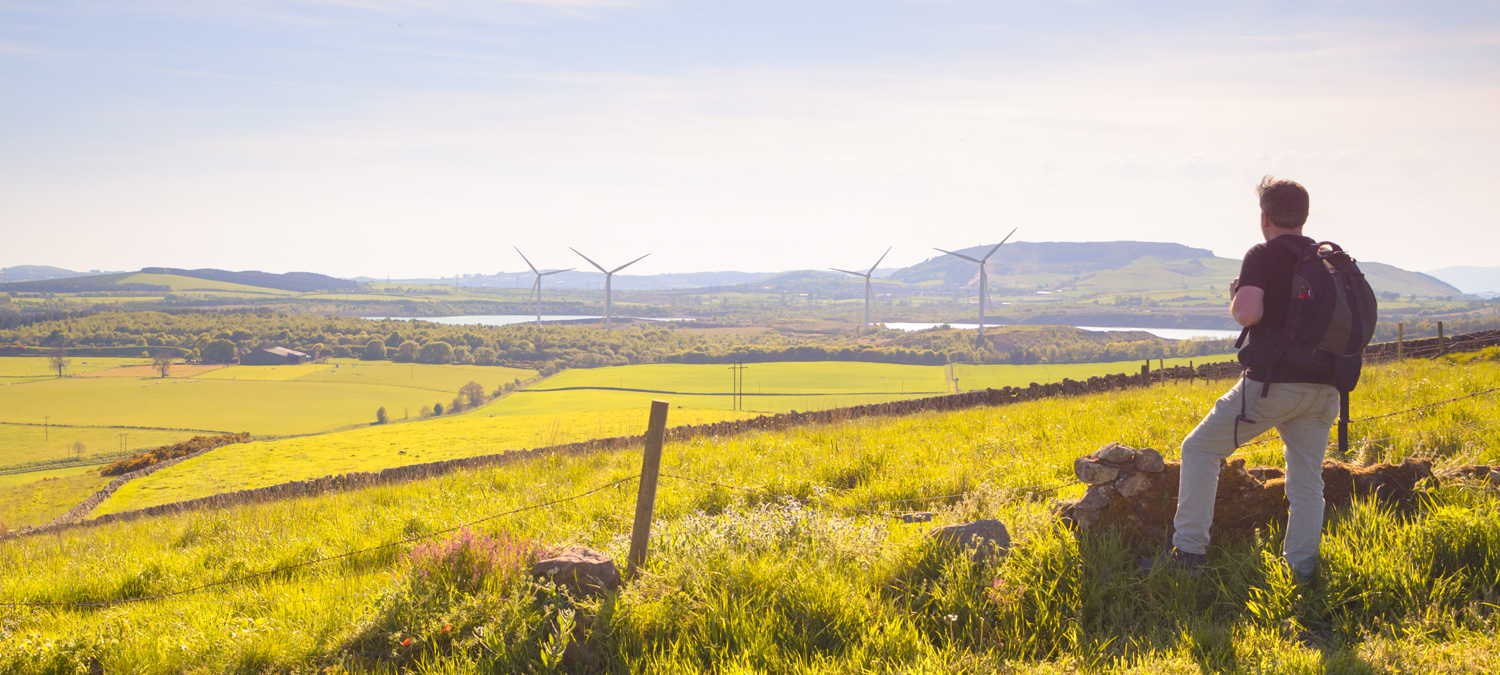 Powering homes, empowering communities
Onshore wind farms have been popping up in the news again of late. And they will likely feature even more if the Scottish Government's ambitions to double onshore wind power by 2030 are realised by repowering existing wind farms and developing new projects.
In response to the Scottish Government's draft Onshore Wind Policy Statement, Foundation Scotland set out how these ambitions can be maximised for communities. We made four key points:
Communities need to have a real stake in commercial renewables projects. It's critical to make it easier for communities to have a real stake in commercial renewables projects. There is a reason that shared ownership levels remain relatively modest. It's a complex, technical and expensive journey. The longevity of the process alongside resourcing and capacity challenges are real issues for the people (usually volunteers) trying to drive opportunities forward. Communities require more confidence to engage with the possibility of shared ownership. Alongside support from CARES, a network of community champions who could be deployed, resourced and remunerated to provide support and expertise may result in more communities pursuing shared ownership opportunities.

Wind farm owners offer more flexible funding options. Encourage wind farm owners to review their financial models so they can bring community benefit payments forward and/or provide multiple year payments. This would make it easier for communities to invest in significant capital projects that will have a transformative social, economic and environmental impact but which can get held up as they wait to secure the total funds required. Having a more flexible way to draw down community benefit payments could, in turn, help grow community ambition for more transformative level activity.

Embed more climate action into fund objectives. Encourage community benefit funds from repowered projects to embed climate action into the fund's purposes or objectives. Only one of the 60+ community benefit funds Foundation Scotland supports is primarily dedicated to tackling climate change and encouraging climate action (see Vattenfall's Unlock Our Future Fund). However, the repowering agenda allows developers and communities to improve climate action outcomes 'second time round' and work with communities to design packages that put the climate emergency front and centre.

Rethink the boundaries. Develop approaches to community benefit that can counter the artificial boundaries that community benefit exacerbates by predominantly using the boundaries of community council areas to determine an area of benefit. While this has served a clear purpose, it can limit imagination and action in some settings where clusters of communities might be looking for strategic, cross-community solutions to common challenges.
Having consulted with some Panel and Board members we work with, we expressed concerns that the potential scale of growth risks community benefit being removed from community control. Whilst arrangements could be developed to, for example, extend areas of benefit (including things like paying more attention to crucial service centres in remote rural areas), we would not want to see this growth ambition compromise bottom-up approaches to community benefit arrangements. Anything different would contradict the policy drivers around community empowerment and localism that community benefit has, in many communities, been such a valuable resource to help realise.
Community-led funds are unique
Three characteristics single out these unique community-led funds. They are unusually flexible in what can be supported. The decision-makers are community members themselves. Their unprecedented long horizon lifespan (equal to the operating lifetime of the project, usually 20-25 years) offers a game-changing platform from which communities can plan for the longer term. All those features should be protected, especially when considering the impact these funds are enabling communities to realise (view some case studies here).
In 2014, Foundation Scotland published the UK's only community-led charter on community benefits from onshore commercial wind farms. It was developed with a group of community representatives from across Scotland involved with community benefit funds in their communities. The Charter set out some key principles and minimum standards for communities, developers, local authorities, and other stakeholders to consider when establishing funds to help achieve positive social and economic outcomes that endure well beyond the wind farm's lifetime. Eight years on, it looks to have stood the test of time, but it fell short in recognising the equity issue that community benefit funds come up against.
The future
As onshore wind development and repowering begin to ramp up, it is important to consider how more communities can have a stake in these opportunities. This will help build more engagement and momentum with Scotland's journey to net-zero and enable more communities to benefit from the many gains a renewable project can provide. It could also contribute to a more just transition whereby community benefit/shared ownership arrangements reach more communities beyond those living near onshore wind farms. And, in the face of the chronic energy crisis, avoid the sticking plaster of diverting community benefit funds to help pay for the ever-increasing energy bills of those who happen to live near a wind farm.