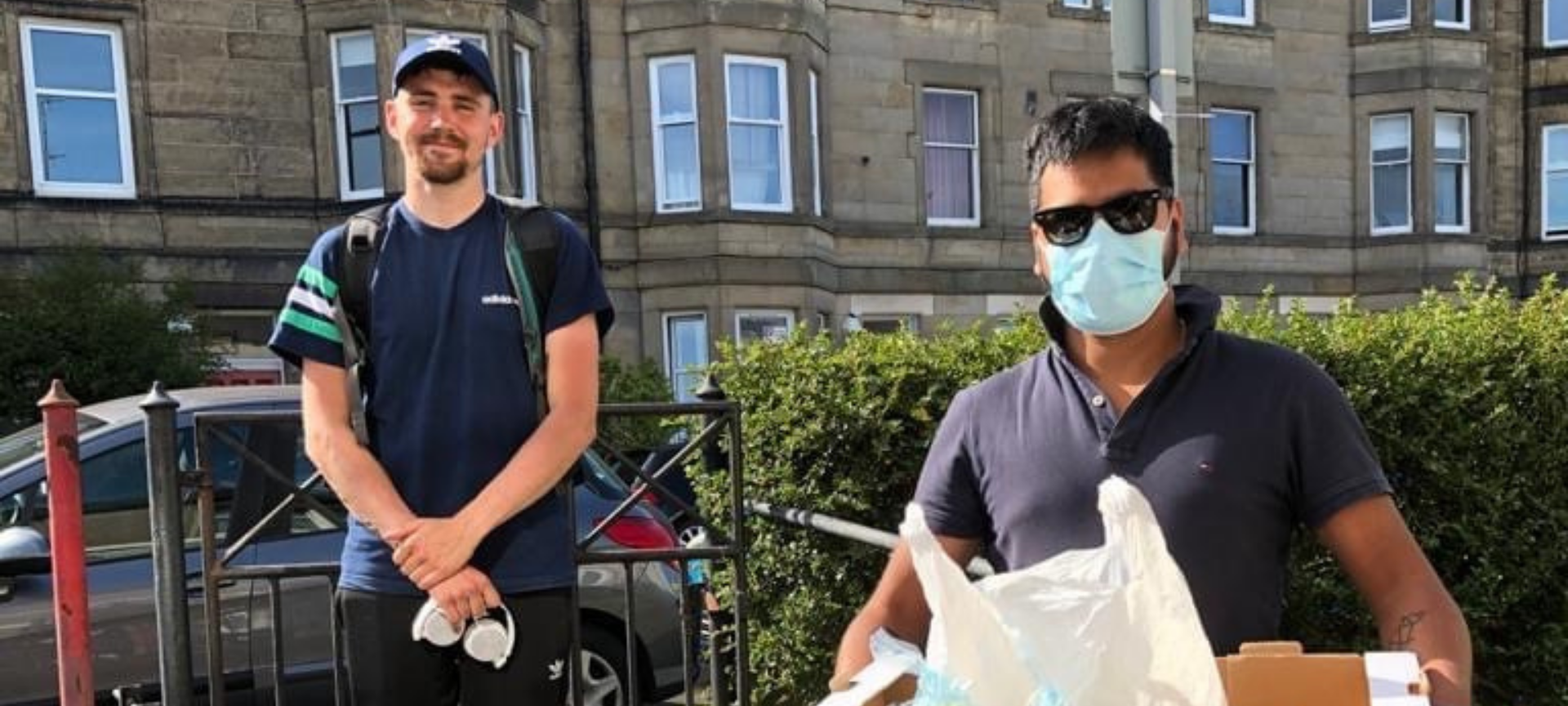 Building Bridges during the pandemic
Building Bridges creates opportunities for openness, dialogue, interaction, exchange, and reciprocal understanding between people of different backgrounds and cultures.
The project received £4,500 from the RRR Fund to serve people from the diverse communities in Edinburgh, especially those from ethnic minority groups during the COVID-19 pandemic. They are providing Asian halal meals to vulnerable families and individuals who are socially isolated and stressed. Building Bridges recognises that people from the BAME (Black, Asian and Minority Ethnic) communities are more prone to develop complications if infected by the Virus and the need to be supported. The recent BMG poll for the Independent laid bare the scale of hardship facing these communities during the lockdown, with almost a third of the households seeing their finances cut and more than one in 20 saying that they have lost half of their income.
Working closely with the original Mosque Kitchen in Edinburgh Building Bridges used their funding from Foundation Scotland to provide up to 50 Halal and vegetarian meals twice a week to vulnerable low-income families and individuals mainly from the BME community in the Edinburgh/Leith area. They have consulted community leaders who share the same concerns and are engaged with delivering services for the wellbeing of these communities. Many are facing multiple challenges, including ill-health, relationship breakdown, mental health problems or substantial caring responsibilities.
Hearing about their fantastic work the project were asked to get involved in a Channel 4 feature in aid of the National Emergencies Trust. One of only a few projects chosen from around the UK they appeared within the 1966 World Cup replay on Sunday 7th June which was entirely in aid of NET. It was a rare opportunity to have Scotland represented during a World Cup game! To watch the feature visit our YouTube channel here.