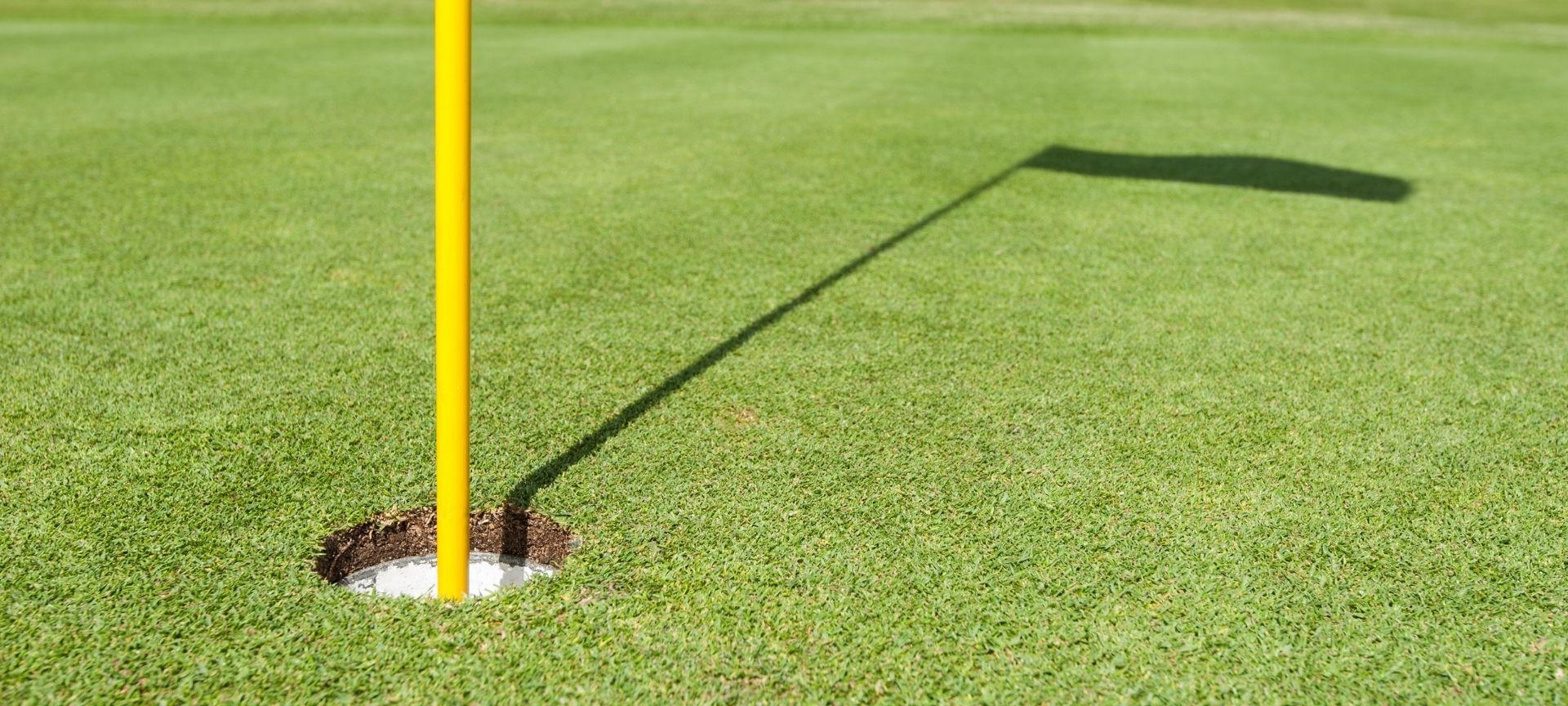 New Mower for Thurso Golf Club
Thurso Golf Club was established in 1893 and is the most northerly 18 hole course in mainland Scotland. The Club has almost 300 members from across Caithness and an active junior section with over 40 members. As well as golf, the Club reaches out to the wider community by offering footgolf as a fun event and making its Clubhouse available to hire for other groups or activities such as pilates and fitness classes.
As with any golf club, the maintenance of the green is of the highest importance, without a well maintained green club membership will fall and the reputation of the club will suffer making it harder to attract visiting players. The Club's mower was 15 years old and costing an increasing amount to maintain and was reaching the end of its working life. However, in early 2020 it was noted that the poor state of the hydraulics occasionally results in leaks and spills onto the course, which as well as causing problems on the greens, also has the potential to cause water pollution in surrounding ditches and burns. This situation could not be allowed to continue so the Club began to seek funding and search for a suitable replacement.
As the previous mower had lasted 15 years the Club decided to look at the same model. A hybrid model of the same mower was now available which uses a diesel motor to drive the wheels and an electric cutting bar. The hydraulics use a more environmentally friendly vegetable oil-based lubricant, replacing the mineral oil used by the current machine, meaning that any spills will not be toxic.
The mower cost just over £30,000 and an award from the Stroupster Wind Farm Community Benefit Fund of £5,254 together with an award from the Caithness and North Sutherland Fund and the Baillie Wind Farm Fund meant that the Club could use some of its available reserves to complete the purchase.
The Greencoat Stroupster panel was pleased to support Thurso Golf Club replace its 15-year-old mower which was no longer fit for purpose and was becoming difficult to maintain.

The panel felt that, with people not travelling and taking holidays at the moment, they would be seeking new ways to spend time outdoors. Having the golf course maintained to a high standard is an important part of people's enjoyment of the sport.

Eilidh Coll, Foundation Scotland's Caithness-based representative
Without the incredible support from these community funds, volunteer-run clubs such as Thurso Golf Club would struggle to replace such expensive but necessary machinery.

The committee and the members are extremely grateful for the advice and support in obtaining the grants which will enable the club to continue to maintain its greens to the highest levels for the enjoyment of both members and visitors."

Alan Coghil, Club captain