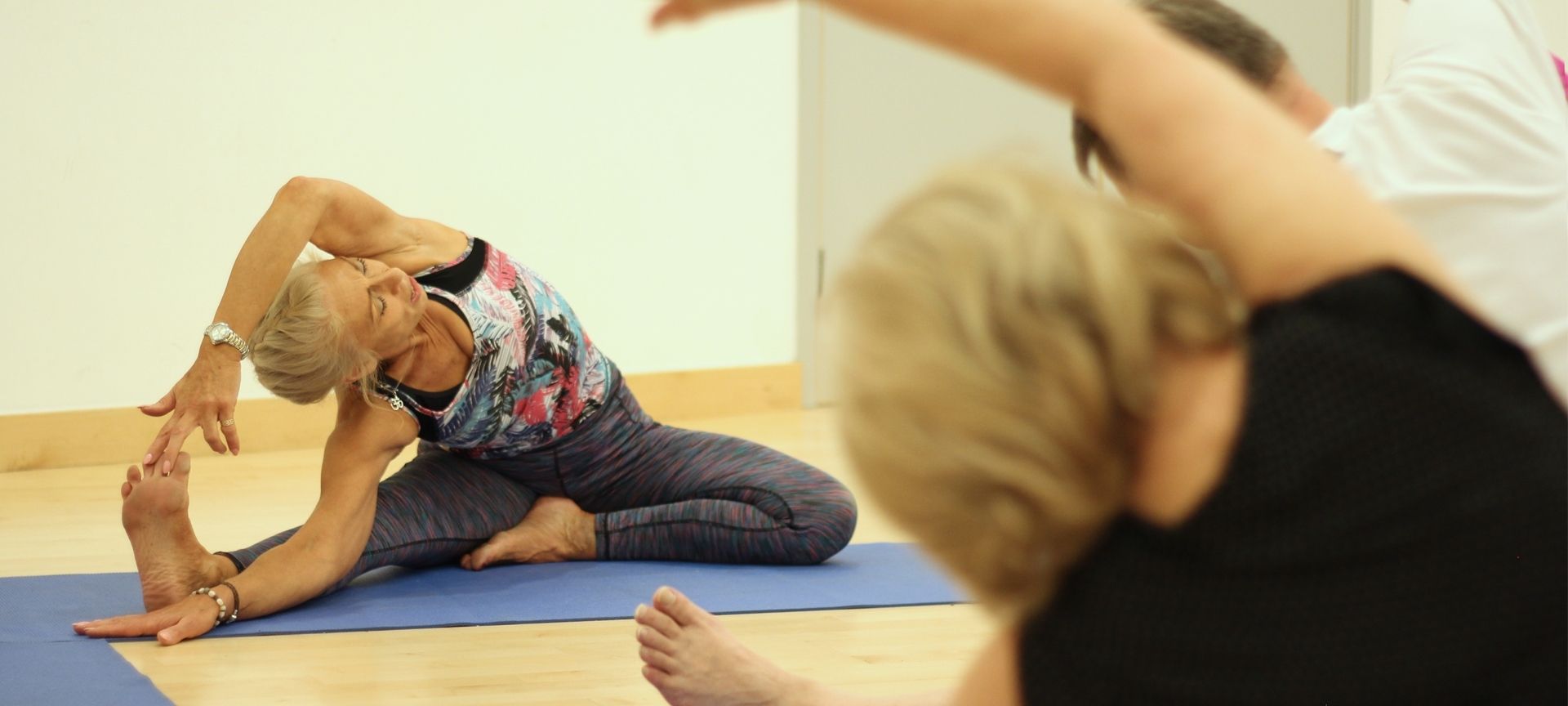 Health and fitness for elderly
South Carrick Club Diamonds (SCCD) was established in 2008 and provides health and fitness classes for the elderly throughout Carrick, in South Ayrshire. The main aim of the organisation is to prevent falls and improve general fitness and well-being.
The group has around 75 regular members who take part in weekly sessions in Barrhill, Colmonell, Dailly and Girvan. Sessions are taken by trained instructors who encourage everyone to take part regardless of age or ability. The classes are based on exercise to music style activities working on balance, strength, flexibility, mobility as well as providing a heart and lungs workout.
SCCD also runs chair-based exercise sessions in two sheltered housing complexes in Girvan, giving less able participants the opportunity to enjoy some exercise and companionship in the comfort of their own living space. Around 85% of participants are aged 60 and over, with some having underlying health issues, and they have benefitted greatly from these tailored activities.
I thoroughly enjoy the classes. The instructors are great motivators and their enthusiasm coupled with the regular classes helps to keep us all mobile and strong. As if that wasn't enough it is good fun with us often laughing our way through the exercises

One of the participants
The club also organises a range of social events such as concerts for members, their families and the whole community to enjoy – harnessing a real sense of community spirit across Carrick.
As well as improving the general health and wellbeing of those taking part, the classes also encourage congenial social interaction between rural, often isolated, communities. For some members, taking part in their weekly session is the only opportunity they get to have fun and enjoy some light exercise with friends and neighbours. The club is a proud feature of the rural communities it serves and the committee has organised a number of fundraising
events to ensure it can continue to provide this much-needed service.
Members pay a small weekly contribution to take part, which is reasonably priced at just £3 to make participation as accessible as possible. In 2015, SCCD was awarded £3000 from the Carrick Futures towards general running costs including instructor fees and travel expenses.
The funding from Carrick Futures is most welcome as it is one of the few funding bodies which support existing projects. Many funding sources are interested only in 'new' projects. The funding allows us to offer quality instruction at an affordable price to all and improves health and well-being in the communities in South Carrick

Ruth Wallace, Chair and Secretary.