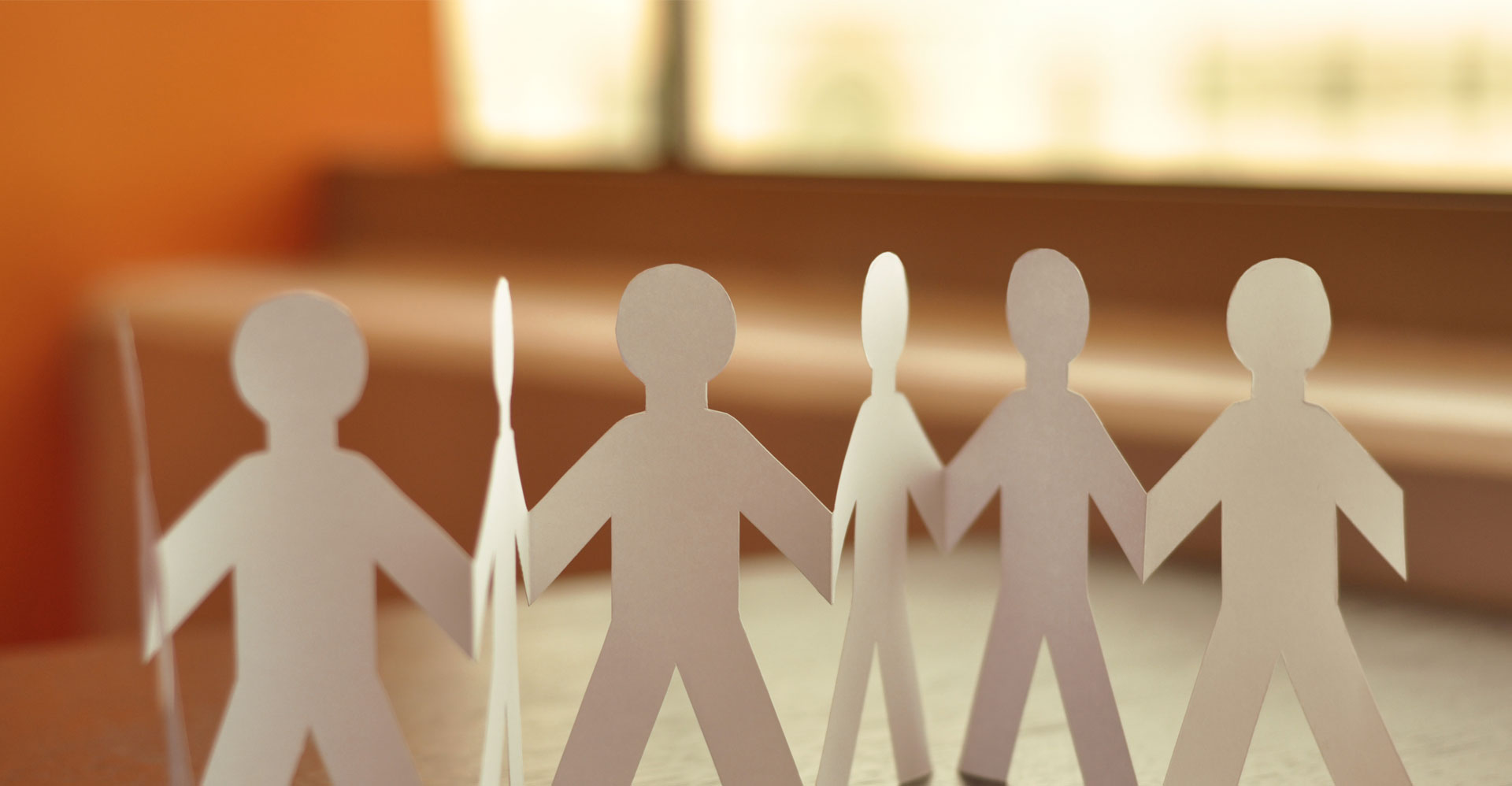 Behind the scenes
We pride ourselves on supporting thousands of charitable organisations every year, but it's important to note that we're a charity too, registered with the Office of Scottish Charity Regulator (Charity No: 22910).
As a charitable trust, we provide a [single] governance structure for hundreds of funds. These funds benefit from our economies of scale and our team's collective skills and knowledge. Day to day, our work is delivered by an experienced team located across Scotland, ensuring we bring local knowledge to many of the communities we serve nationwide.
The leadership team have deep and long track records in their fields. They work hard as a collective, senior team to lead the Foundation, managing day to day business, alongside growing the scale of our activities. We all report to our Board of Trustees. They are responsible for governing the Foundation, developing and approving our Strategic Ambitions and guiding decisions making, ultimately all areas that serve to ensure we grow effectively, efficiently and with social impact.
We delegate some of the specialist governance and development work from the Board to committees and working groups. For example, we have committees covering general finance, financial investment, and risk and social impact. Members of our Board and our committees bring a wealth of experience to the work that we do and have a considerable influence on our ongoing development.
To see the faces behind the Foundation, please visit Our People
Our vision
Our vision is of confident, thriving, resilient communities across Scotland
Our purpose
Supporting communities to shape their future with the capacity and resources to deliver it
Our ambitions
Harnessing finance for investment into communities
Working at the heart of transformational giving
Ensuring our impact and learning informs practice, policy and creates new business opportunities
Achieving excellence through our people, practice, and systems
Our values
We make things happen. We roll up our sleeves, find solutions and take action.
We never stop learning. We keep learning and sharing what works and what doesn't.
We do the right thing. We own our responsibilities, our decisions, our actions.
We meet you where you're at. We show understanding and generosity.
We are open. We exchange thoughts and ideas.
We invest in people and planet. We think and act with the long-term in mind.
How we're funded
Like any charity, we need to cover our operating costs to carry out our work. Our main expenses are our team and equipping them to do their job effectively, with things like IT equipment and meeting spaces. We also spend some money promoting our work, and the positive impact achieved by those we fund.
The main income we receive each year comes from donations. Every time we distribute charitable grants or manage programmes, the donor also makes a charitable contribution to us. The size of this contribution will depend on the level of work we're required to do, how much money we're distributing and how their funds are invested.
Over time, we have been able to grow the scale of our activities. For example, we have invested in marketing – to reach more people who want to set up a charitable fund, or those looking for funding. We've also invested in IT systems, to help us become more efficient.
We discuss contribution levels with each donor when they're setting up their fund. If you'd like more information on this, please email our finance team who will be happy to help.