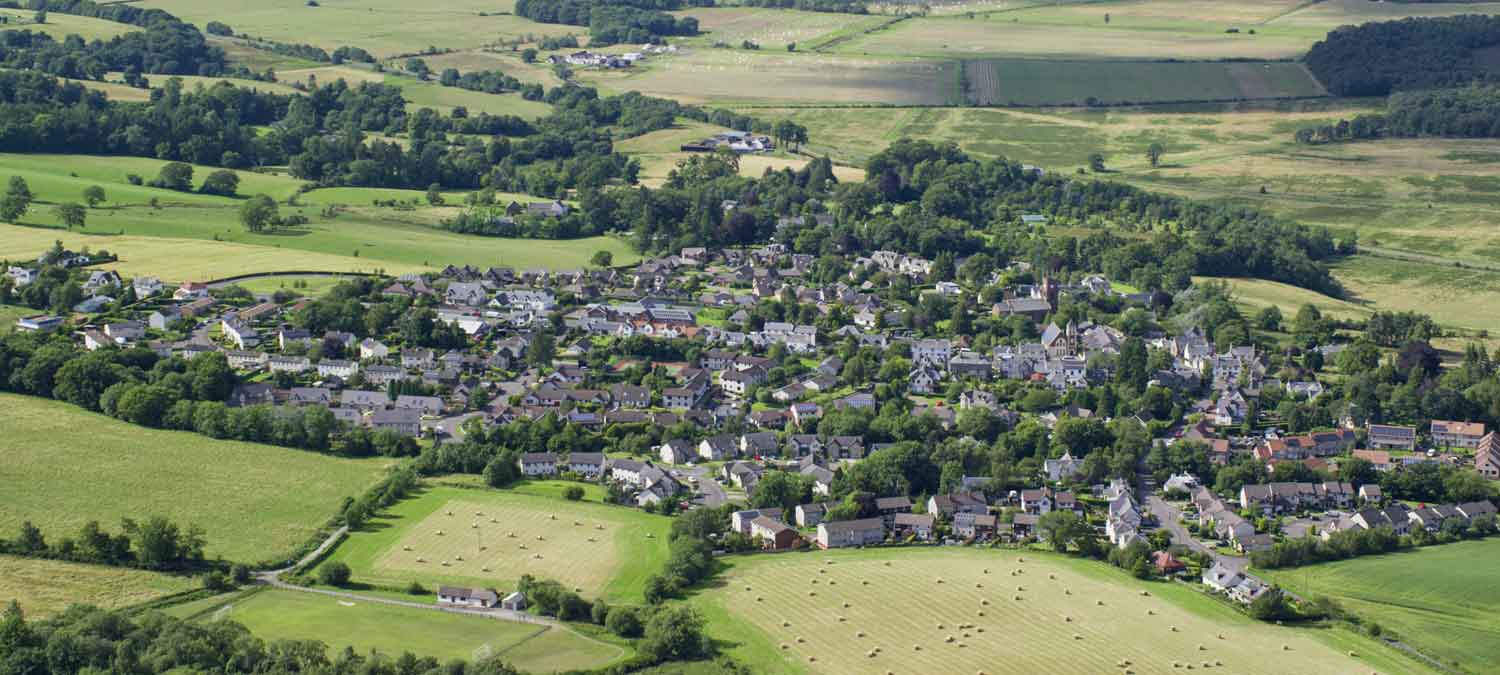 Kippen community invests in a sustainable future
The village of Kippen has become the latest community with whom Foundation Scotland works to establish a Community Endowment Fund by investing community benefit monies from its local wind farm.
The community endowment will be invested over the long term to generate a financial return to fund charitable activity within Kippen beyond the wind farm's lifetime. The initial investment of £20,000 comes from the contribution Kippen receives from the Falck Kingsburn Wind Farm Community Funds. This has been bolstered by a £10,000 contribution from Foundation Scotland's Community Endowment Builder scheme, which helps communities reach the minimum threshold required to establish an endowment.
Kippen Community Trust looks after the Kingsburn Wind Farm Community Fund for Kippen on behalf of the local community, with support and advice from Foundation Scotland. Kippen Community Trust and a local panel of residents award grants throughout the year to a variety of community groups and projects improving life in Kippen, but together they identified the importance of setting aside some funding to provide a sustainable income for their community in the long term.
Kippen Community Trust looked at several different endowment schemes on the market and chose Foundation Scotland's EQ Impact Portfolio, managed by EQ Investors. Martin Brown from Kippen Community Trust explains more:
"As a charity, we wanted to invest for the very long term, and of course we wanted a safe, ethical investment provider without excessive charges. Foundation Scotland offered a mixture of ethical investments with active, expert management and easy transfer of funds. They have also been extremely supportive of the Community Trust over time. We can now invest as and when we choose to build up a fund that can be used long into the future."
Foundation Scotland EQ Impact Portfolio delivers both a financial and social return. Investments are made in companies whose core products and services address challenges such as climate change, healthcare and access to education. Malcolm Jack, Foundation Scotland's Community Fund Manager for the central region, has worked closely with the Kippen Community Trust:
"Kippen Community Trust does a great job ensuring that the Falck Kingsburn Wind Farm Community Fund makes a real difference to life in Kippen. Their decision to invest a portion of funds for future charitable use illustrates how forward-thinking they and the panel are. We're delighted they see value in a community endowment with us. This means that as well as supporting them with their grant-making and fund distribution, we are also enabling them to safeguard funds for the future."
For more information on community endowments, including case studies from other organisations who've invested, visit our Community Endowments page.

To read more about the funds that the Kippen community benefits from, visit Falck Kingsburn Wind Farm Community Funds.