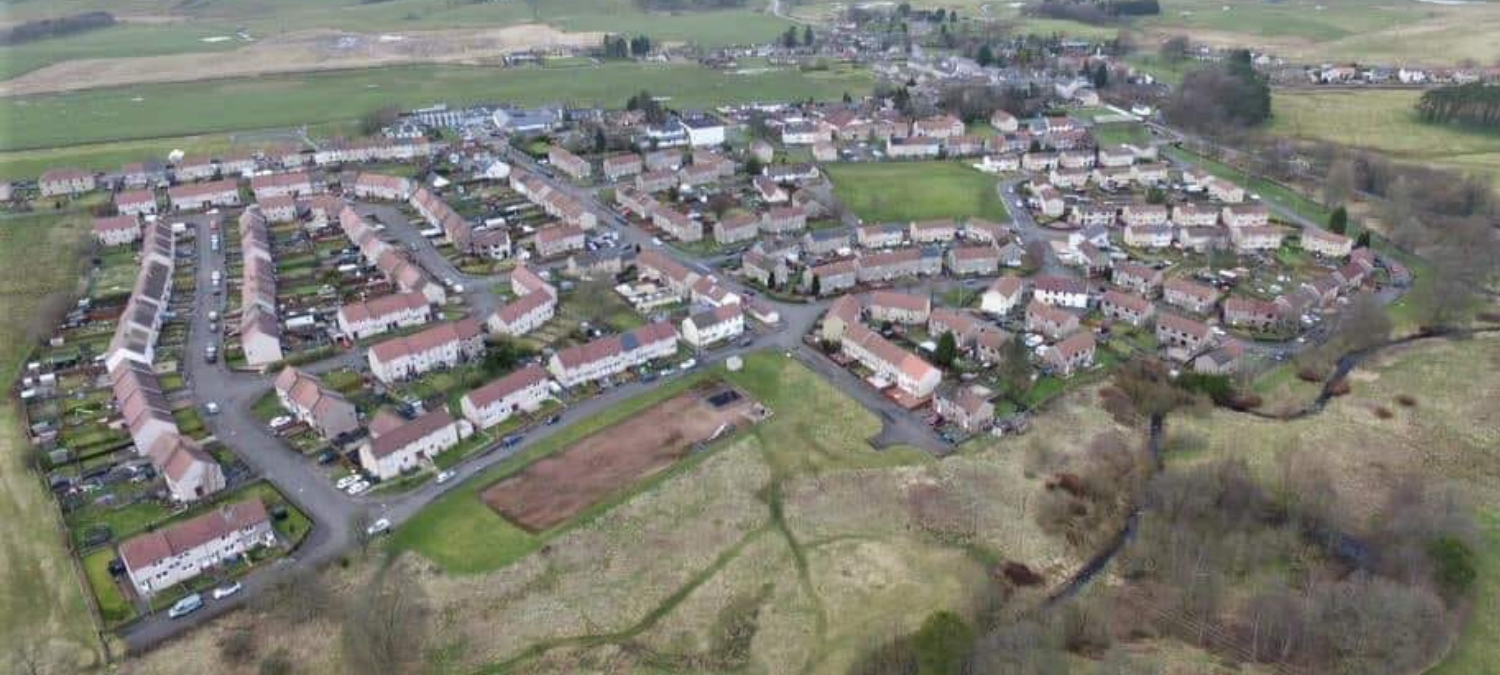 New role boosts community improvements in Limerigg & Slamannan
Date published: 06/07/22
Related fund:
A newly created Community Development Officer post is set to drive forward community projects in Limerigg & Slamannan, thanks to funding from the EDF Renewables Burnhead Moss Wind Farm Community Fund.
Local residents from the area, CVS Falkirk and Foundation Scotland has worked in partnership to set up the post, and the new recruit has just started.
Gail McLinton has extensive project management, leadership and team-building experience working within a diverse number of industries including media, telecommunications, and advertising. Gail has also built her own company as a business consultant, helping start-ups to flourish.
"I am dedicated to supporting change and making a lasting and valued difference to the communities of Limerigg and Slamannan, supporting the aims of local community groups, nurturing new programmes to deliver funding and generate new interests in the area. I can't wait to get stuck in and meet everyone!"

Gail McLinton, Community Development Officer
Limerigg & Slamannan are two villages in the Falkirk area which are often neglected in regional development plans and resources. But local residents have a number of exciting ideas to improve their communities. All that is lacking is some support to help them put these ideas into reality.
We suggested the idea of a Community Development Officer to work alongside residents to prioritise ideas, get a Community Action Plan up and running, form groups and networks, and help bring projects to life. With resident agreement, Foundation Scotland earmarked funding from the EDF Renewables Burnhead Moss Wind Farm Community Fund for the area to fund the role. This role will be piloted initially for one year, and there's potential to extend it if successful.
Knowing their expertise and enthusiasm for supporting local communities and projects, we approached CVS Falkirk to co-design the role and how it could work in practice. Having worked with Limerigg and Slamannan communities in the past – most recently during the COVID-19 pandemic – CVS Falkirk is hosting and line managing the role day-to-day.
"We're very pleased to be working with Foundation Scotland and the communities of Limerigg and Slammanan. We have worked with some of the groups there previously, and we are keen to work alongside community leaders, groups and neighbourhoods to provide organisational capacity support and help people volunteer. Like our colleagues at Foundation Scotland, we're keen to support local people to bring their ideas to life, and make a lasting difference."

Victoria McRae, CEO of CVS Falkirk.
Gail will be out and about most of the time in Limerigg & Slamannan, and has already met residents with fantastic ideas. Keep an eye out for her at upcoming drop-in sessions and other community events and meetings.