Todhill Wind Farm Community Fund (Larbert, Stenhousemuir & Torwood)
| | |
| --- | --- |
| Grant size | Up to £5,000 |
| Area | Falkirk |
| Key dates | |
| Application deadline: | 07/09/22 |
| Panel meeting: | 09/11/22 |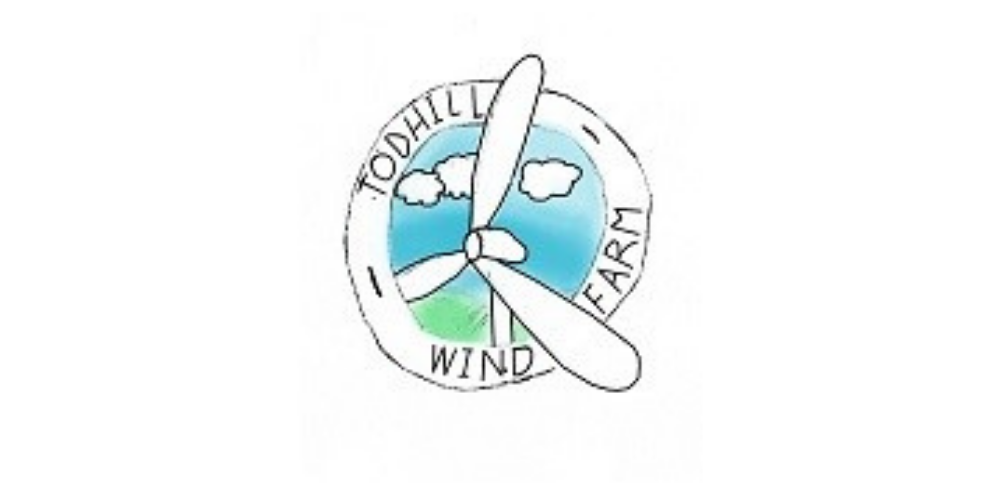 About this fund
The Todhill Wind Farm Community Fund (Larbert, Stenhousemuir & Torwood) benefits those living in the community council area of Larbert, Stenhousemuir & Torwood within Falkirk local authority. It is provided by the owner of the Todhill wind farm, Falkirk Todhill Wind Limited owned by Netro Enrgy, and is managed by Foundation Scotland.
The fund began in 2015. An annual amount of £24,000, inflation-adjusted, will be paid into the fund each year for the operating life of the wind farm.
Grant size: £250 - £5,000

Purpose of this fund
The fund provides grants that preserve and develop the area of Larbert, Stenhousemuir & Torwood as a great, friendly place to live, supporting activity that improves the look and feel of the area, brings people together and enhances the community for future generations.
This aim emerged from a comprehensive Community Action Planning (link below) process undertaken in 2015-16.
The fund's priorities are to support charitable activity that:
Improves the physical appearance of the community (including the town centre) and makes better use of our public spaces;
Develops community services, events and facilities to better meet the diverse needs of local people;
Preserves and enhances the natural environment for the benefit of those who live in the area;
Builds the skills, capacity and sustainability of community organisations serving the area.
Grants may support a wide range of costs, for example, the costs of equipment, staff or sessional workers, consultations, running costs for local groups, maintenance or refurbishment of community facilities, and so on.
Additional criteria
The Panel is particularly keen to receive applications from:
Groups that haven't applied to the fund before;
Groups that are providing services or activity that benefits the elderly;
Groups that are planning projects which will increase provision currently available;
Groups planning activity that will increase participation in community activity.
Applicants are also required to consider the following cross-cutting issues appropriately and proportionately relative to their project. They may not all be relevant, but where they can be integrated into project planning/activity the application will likely be considered more favourably by the Panel because the impact of the award will be enhanced.
Partnership working: Groups are encouraged to consider how the project can be delivered in conjunction with other organisations/groups that may add value to it (financial, capability, or other). This could involve working with voluntary, private or public sector bodies that operate at local, regional or national levels.
Building capacity locally: The Panel is keen to support projects that will build the skills and knowledge of group members or other local people connected with the project. This could be formal or informal, such as through some form of mentoring activity, peer support or buddying scheme and/or any other learning opportunity that could be created through the project.
Securing leverage or match funding: The Panel welcomes applications that demonstrate plans to secure match funding for the project (from local fundraising activity or other sources) and/or can evidence that other funding has already been secured.
Local procurement: The Panel is committed to maximising the benefit of the fund to the local community so if projects need to purchase resources, equipment or expertise, the Panel will want to see evidence that you are looking locally and seeking to enlist or contract work to local suppliers if it is available and affordable.
Reducing carbon footprint: The Panel wants groups to consider how they will reduce any carbon footprint associated with the project.
Timescales: Projects must be completed within 12 months. Please note that multi-year grants (grants stretching over a period of years) are currently not available from the Fund. Since projects cannot be funded retrospectively, please ensure that your application is for a project that only commences after decisions on awards are made.
Who can apply?
Groups and organisations working to benefit people in any of the three communities can apply. You don't need to be a registered charity to apply, but your group/organisation must meet our standard eligibility criteria.
Applications from groups/organisations located out with the fund area will be considered on a case-by-case basis and must demonstrate a clear benefit for residents within the fund area.

What can't be funded?
Information on what the fund cannot support is provided here.
Additionally, the fund cannot support:
Anti-wind farm or anti-renewable energy activities, including activities contrary to the interests of Falkirk Todhill Wind Limited or its owners;
Activities that bring Falkirk Todhill Wind Limited, its owners or Foundation Scotland into disrepute.
How are decisions made?
A Community Panel, made up of people who live, work or volunteer in the three communities, makes recommendations on grant awards from the fund. The Panel advises on overall fund strategy and is governed by Terms of Reference.
The Panel of 6-9 members must be aged 16 or over and aims to include a mixture of community councillors and other members of the community. Community Council representatives may comprise up to one-third of the Panel membership (ie. no more than 3).
Community Panel members are expected to serve for a minimum of two years and a maximum of four years, with members retiring on a planned basis in order to retain experience within the main body of the Panel.
Opportunities to become a Panel member are openly advertised, both locally and on this website. Previous Panel members may stand again.
Minutes of the latest Panel meetings are available on request from the Community Funds Adviser. Contact details can be found below.
How to apply
Complete the online application form. Completed applications and supporting documents must be received by the application deadline.
If you have any problems accessing the form, please email grants@foundationscotland.org.uk or call 0131 524 0300 and we can help.
Contact information
Contact name
Mary Travers, Community Funds Adviser
Fund case studies
Read a selection of case studies detailing some of the projects and activities that have received funding from the Todhill Wind Farm Community Fund (Larbert, Stenhousemuir & Torwood).
This includes funding for Keeping Larbert & Stenhousemuir Beautiful (KLSB) enabling them to look after the local flowerbeds and keep the local area clean and tidy.
View case studies