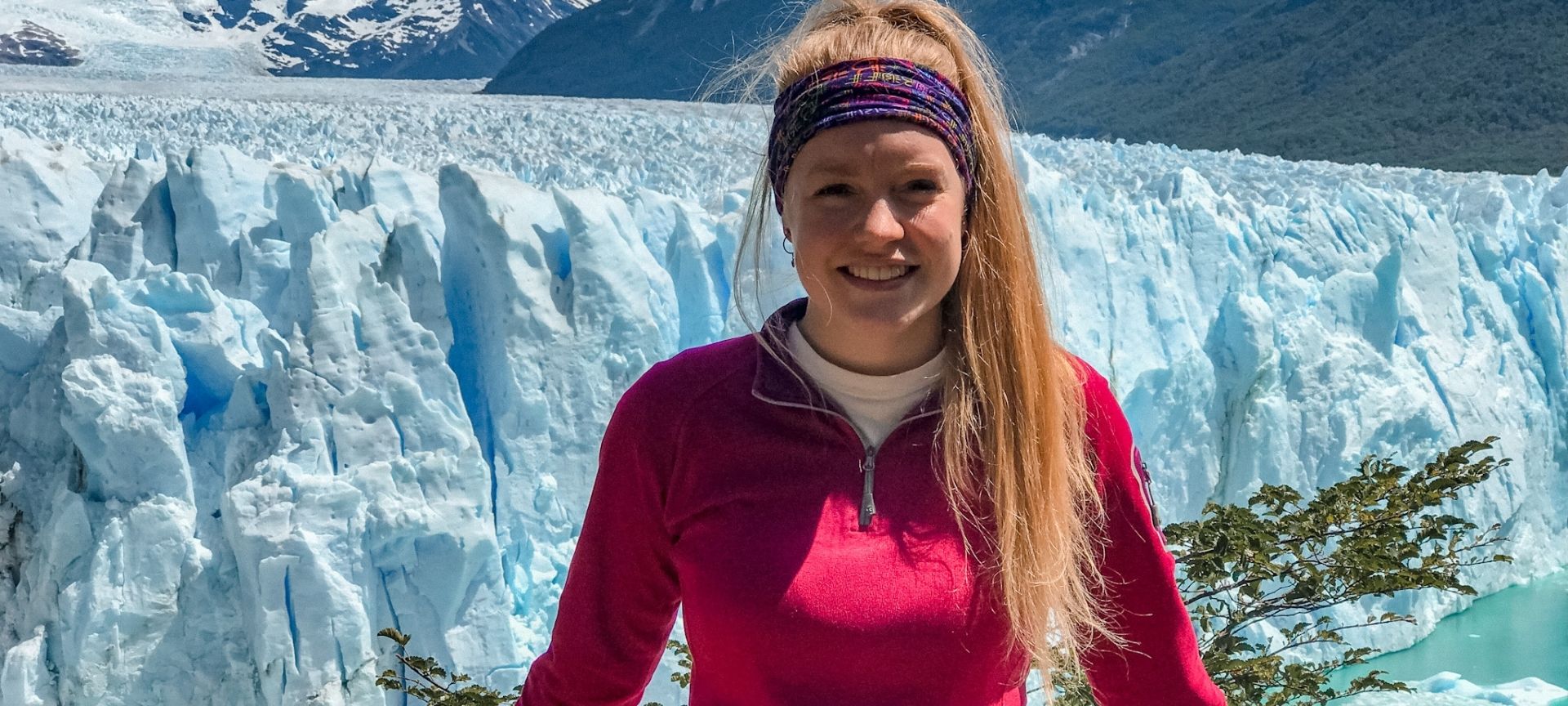 Widening horizons thanks to BMET
My name is Charlotte and in 2017 I received a grant from the EDF Burnhead Moss Education and Training Fund to aid with financing my Modern Languages degree at the University of Bristol.
During the first two years of my course, the grant had an immense impact on my experience. It took some financial strain away from my parents and allowed me relative freedom when it came to sorting out accommodation, as rent prices in Bristol are high and it's incredibly difficult to find appropriate student housing on a very tight budget.
With the bursary, I was also able to buy a new laptop. It's far lighter and much more compact than the one I had which means I'm able to take it to classes and to the library which I wasn't able to do before. I'm also able to travel with this laptop, unlike the other one, so I can take all my work with me if I go home for the weekend and I can take it with me abroad for a variety of projects.
In general, the grant contributed hugely to my peace of mind; I was able to immerse myself fully in student life and focus on my studies without having to think about budgeting and scrimping and saving every day of the week.
Since 2017 I have also been an active member of the European Youth Parliament (EYP), and have travelled to more than fifteen countries to attend, organise and lead youth conferences. In many cases, I have had to fund my own travel to and from these events, to places including Albania, The Netherlands and Portugal. The Education and Training Fund grant has therefore been crucial to my participation in EYP. Without it, I would not have been able to experience anywhere near the levels of personal development that I have as a result of my involvement in EYP, and would not have gained the communication, teamwork and leadership skills that I now possess.
Chile and the semester abroad
My third year of university (2019/2020) was my year abroad. From September to December 2019 I lived in Santiago, Chile, and worked as a researcher and writer for a publishing house, Editorial Nascimento. In my work, I had the opportunity to work with and interview very important figures from the Chilean literary scene, and it is possible my writing will be published in a national Chilean publication. During my time in South America, I was also able to travel. I saw things and had experiences I never thought I would, including seeing a glacier larger than Buenos Aires and having my glasses delivered to me in Chile by a bus driver after I left them in a hostel in Argentina! Destinations included the Atacama Desert in Chile, Mendoza in Argentina, and both the Chilean and Argentinian parts of Patagonia.
While I was living in Santiago, protests against the Chilean constitution and the government's inhumane neoliberal regime broke out, and there was huge civil unrest from the 17th of October until the end of my time in Chile. I witnessed extensive police brutality with my own eyes, was tear-gassed more times than I can count and lived under a military curfew. As a result of the protests, I became extremely interested in the history and politics of Chile and reported on it for a university magazine and via my own social media accounts.
My time in South America was life-changing in terms of what I learned and how it altered my world view and influenced my political opinions, not to mention the vast improvement in my Spanish. I simply would not have been able to finance my time in Chile without the help of the grant I received from the Education and Training Fund.
From the end of January until the beginning of March 2020 I lived in Florence, Italy and worked as an intern at a news magazine there. Unfortunately, I had to cut my placement short due to the outbreak of coronavirus, but in the time I did have I was able to experience a new European culture and gain some inside knowledge of how a magazine is run, which will be very useful for me as I hope to pursue a career in journalism.
My confidence was also further improved as I had to go to Erasmus events where I didn't know anyone and generally create a new life for myself in a brand new place, as I had also had to do in Chile a few months before. Once again my grant from the Education and Training Fund lightened the load of what was a very expensive trip, owing to huge accommodation costs and unreturned deposits. In October 2020 I will return to Bristol for the final year of my degree.